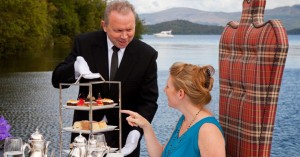 "Fàilte, Ceud mìle fàilte", or in other words, "welcome" to Tea Tuesday, wee lads and lassies.
Each Tuesday I dish on Downton Abbey and other topical issues one might discuss at tea, served up with a recipe with history. You may find my Online Guide to Afternoon Tea helpful in understanding traditions and recipes to serve at your own tea party. Today's treat is oatcakes in honor of the great Scottish poet Robert Burns.

Dishing Downton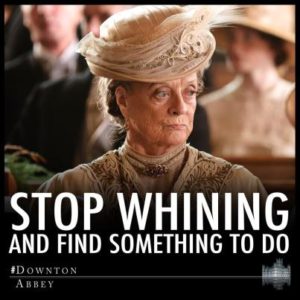 Rabbie Burns Day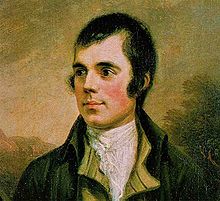 On January 25, Scots around the world celebrate the birth of famous Scottish poet, Robert Burns. You know at least one poem, "Auld Lang Syne' which we sing on New Year's Eve, written in 1788. Traditional Burns Suppers are often held the weekend before or after his actual birthday- there is scotch involved. I have been lucky enough to have been invited to a few annual celebrations. This is a very serious event with a set program complete with bag pipes, and speeches in an language which barely resembles English. The main event is the piping in and then address of the haggis (sheep's stomach stuffed with oatmeal mixed with offals). Toasts with scotch does help some summon the courage to actually eat the haggis. If you could like to try a Scottish dish this week, the Cock-a-Leekie soup (chicken and leeks) is harmless enough. In our home we are making a scottish beef stew (beef, carrots, turnips, oatmeal) and neeps and tatties (mashed turnips and potatoes).
AGA Supper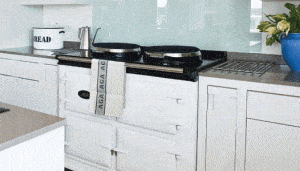 Tonight I will be joining a small group of food bloggers and writers here in Toronto to cook some Scottish dishes. Our hostess, Valerie Howes, food Editor for Reader's Digest, has arranged for us to test drive the new AGA Cookers. Cooking facilities and food have been graciously donated by The Grange for this private event. When the AGA was first introduced into the UK market in 1929 it quickly became a prized possession in English country houses. Perhaps Downton will get one in Season 4.
While I am contributing a couple of recipes, I am looking forward to the Chicken Balmoral which is chicken stuffed with haggis. There will also be scotch provided by Glenfiddich. It is a frigid day in Toronto so the scotch will come in handy. Follow our exploits tonight on Twitter at #AGAhaggis.
About Oatcakes
Oats have a long honored tradition in the Scottish diet as it was the only grain which could be successfully grown in the northern climate. Traveling clans used to carry oatmeal in their pockets and mix with hot water to make an instant meal of porridge.
Oatcakes appear to have come into the picture around the 14th century as the oat mixture was fried on shields, which explains while some cooks fry oatcakes on a griddle. In North Staffordshire, the oatcake is more of a pancake made with oats and yeast.
With a favorite treat which is hundreds of years old, there are many variations. See the notes below to help customize the oatcake to create your own "Abbey" house brand.
Oatcakes are a versatile biscuit since it can be used as a sweet or savoury tea treat. You can pair it with jam, or use as the canape base for smoked salmon or served alongside your favorite cheeses.
Preheat oven to 350F.

Mix the dry ingredients into a bowl. Cut the butter or margarine into small portions and rub into the mixture with your fingers. Add the sugar and mix well. Slowly add enough milk (you may not need the full half cup) and mix until you have a stiff but workable dough. If the dough is too wet, simply add a little more flour or oatmeal.

Flour a clean work surface before placing the dough out to roll. Sprinkle a little flour on the top, and roll to 1/2" thickness, 1/4' if you like a more crispy cakes.

Cut into the size of your choice: Use a 2" biscuit cutter make dainty size for tea or cocktails, a 2½" or 3" cutter for a more substantial size.

Bake for 20 - 25 minutes.

Remove and cool.
Wee Adjustments:
Type of Oats: steelcut or porridge oats work best for oatcakes. You can use large flake oats and pulse in a food processor to break into smaller pieces. Quick oats would work in a pinch. 
Savoury Additions: Use less sugar if you want a more savoury biscuit. Also consider adding some dried herbs, sunflower or other seeds to the dough.
Make Gluten Free: replace flour with the same measure of oatmeal or a mix two different types of oatmeal together (i.e. porridge and steelcut).
Fat Choices: replace lard, bacon fat or 2/3 cups of olive oil for the butter. You could substitute with applesauce with an egg white, but it will leave you with a more chewy biscuit.
Shapes: Other shapes include farls (quarters), made by cutting larger circles (trace a side plate) and cutting into quarters. Some cooks press dough into a baking pans and cut into squares after the cakes have baked.