Spring has officially arrived, a time of birth, renewal and Easter.  A moveable feast, Easter occurs the First Sunday after the Full Moon following the Vernal Equinox in the Northern Hemisphere.  Just check a calendar, it's much easier.
As you may know, Tea Tuesday is a weekly tradition I started last year, dishing about Downton Abbey, featuring a new "Downton" era recipe.  Check out my Online Guide to Afternoon Tea, helpful in understanding  traditions and recipes to help you host your own tea party with family and friends.
Today's dish is Simnel Cake, the traditional cake eaten at Easter, signifying the end of Lent.
Marking the end of Lent, Holy Week leads to Good Friday which commemorates the crucifixion and death of Jesus Christ who died for our sins on the cross.  This weekend, on Easter Sunday, we celebrate his resurrection.  Easter is also linked to the Jewish Passover by symbolism and where it falls on the calendar.  Easter customs vary across the Christian world, but decorating Easter eggs is a common motif.
In the Western world, Easter takes on secular customs, such as egg hunts and the Easter bunny.  The English tradition of wearing new clothes at Easter would have been gleefully followed by the women of Downton Abbey, although I am not so sure about the Dowager.  The Easter Bonnet, made famous by Judy Garland in Irving Berlin's Easter Parade is the last of this tradition, which was to keep in harmony with the renewal of the year and the promise of spiritual renewal and redemption.
What's Cooking?
There are many traditional dishes which were enjoyed as favorites in the Downton era and still continue on today.  A few Easter recipes from my cookbook are featured in Everything Zoomer Magazine, including hot cross buns, leg of ham and simnel cake which we also include below. We have also made easy baked ham and last week's ham and potato soup to do justice to your left over ham bone.
Downton Dish
There is still some news to share during Downton Downtime.  They are filming S4 after all.
Downton Pillows:  

you can bring Downton into your home or work with these great pillow sayings.  

Pasttimes

carries pillows with great Downton sayings which I have found fit perfectly into the decor of both my home and office.
My Chat with Cooking's Most Famous Bow Tie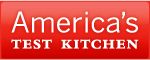 Tuesday was a big day.  I was interviewed by none other than Christopher Kimball, the face of America's Test Kitchen.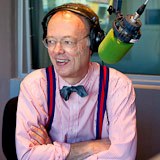 It was bizarre having that familar voice asking me questions, and boy does he ask a alot of questions.  We talked about a range of Downton era topics, and he freely admitted that this was his favorite time in food history.  We talked about the expanse of the Edwardian menu, how we would all love to live in that house, cooking on a coal stove (I compared it to cooking on an AGA). While I asserted that the apple charlotte was far easier to cook that the famous raspberry meringue, he admitted he had a challenge making an apple charlotte.  We talked about the Edwardian's love for rhubarb and jello; he was pretty sure that the test kitchen had not tested jello shots, the modern version of the Edwardian's wine jelly, a palette cleanser.
The interview will be broadcast in early Summer, so stay tuned.
Abbey Cooks Entertain: Downton Downttime Dining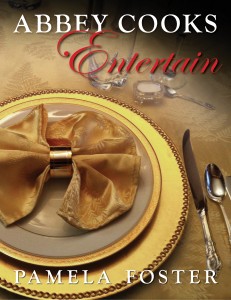 Some Downton fans do needle point, others cook in the off season.  With 220 Downton era recipes, you will want to get this book for recipes for the famous Downton dishes from Season 1-3.  This 432 page ebook sells for only $7.95.  Book sales help offset my costs in food, equipment and time to keep bringing you new dishes each week.  You can only get a signed copy here on my site.  If you don' have an eReader I would suggest the PDF version which can be printed, if you like.
Testimonial: Rachel from Edwardian Promenade makes 2 beef dishes from my book.
Simnel Cake
Simnel cakes originated in the medieval era. It is a light fruitcake, covered in marzipan, then toasted. Eating of the cake signifies the end of Lent so it is rich with the butter, eggs and milk which were restricted during Lent. Marizipan or almond paste is baked into the middle and topped with eleven marzipan balls representing the true disciples of Jesus (omitting Judas). In some variations Christ is also represented by the placement of a ball in the centre.
The cake is also served as Mothering Cake. While Mother's Day is celebrated in early May in North America, families across the British Isles celebrate on the 4th Sunday of Lent. Mothering Sunday was commemorated in England in the 1600s, a day for all — including servants — to spend a day with their mothers.
Serves 10
Ingredients

Almond Paste

1 lb. icing sugar, sifted
2 cups ground almonds
1 egg yolk, lightly beaten
3 -4 tbsp. orange Juice
5 Drops Almond Extract

Cake

1 ¾ cups unbleached all purpose flour
3 tsp. baking powder
2 tsp. ground nutmeg
2 tsp. ground cinnamon
1 lb. mixed dried fruit:currants, dark and golden raisins, red glace cherries
¼ cup candied citrus peel, chopped
1 orange, zested
¾ cup unsalted butter
1 cup caster sugar (or sugar substitute)
3 eggs
2 tbsp. milk
2 tbsp. apricot jam
Method
Prepare the almond paste: Making your own almond paste is much better than store bought which tends to have too much sugar and which may liquefy under the broiler. To make your own almond paste you will need a food processor fitted with a steel blade.
Process the icing sugar and ground almonds, slowly dripping in egg yolk, orange juice and almond essence. The mixture should form a pliable paste. Set aside a small portion for 11 balls to decorate the cake. Roll out the remaining paste into 2 circles which are the approximate size of your baking pan. You can use the bottom of the pan to trace an outline and cut inside the line to ensure a good fit.
Preheat oven to 325°F. Prepare a 9 inch spring form pan, by lightly greasing the bottom and sides.
Sift flour, salt and spices together, then stir in fruit and peel. Cream butter and sugar thoroughly until light and creamy, then beat in eggs one at a time, until the mixture is fluffy. Reserve a teaspoon of egg for finishing the cake later. Gently stir flour and fruit into the creamed mixture in two stages, adding a little more milk to give the mixture a dropping consistency.
Place half the mixture into the prepared pan. Place one pre-rolled round of almond paste on top. Cover with remaining cake mixture. Before baking the cake, give the pan a few sharp taps on a firm surface. This settles the mixture and prevents holes from forming in the cake.
Place the pan on a baking sheet. To prevent the cake from drying out, wrap corrugated cardboard — extending about an inch above the pan — and secure it with twine.
Bake in the centre of the oven for 1 hour. Lower the heat to 300°F and bake for an additional 3 hours or until a thin metal skewer inserted in the centre of the cake comes out clean.
Level the cake by placing a heavy pot on top of the cooked cake while it is still hot. When the cake has cooled slightly, remove the pot and the cardboard, and place the cake on a wire rack, allowing to cool completely in the pan.
Brush the top of the cake with apricot jam which has been warmed, then cover the top of the cake with the second round of almond paste. Roll 11 small balls of retained paste and place evenly around the edges on top of the cake. Brush the top with a little beaten egg and very lightly brown under the grill until the almond paste turns light golden brown. Remove and leave to cool. You can now release the clip on the spring form pan.
I like it plain, but many people also decorate with a ribbon tied around the base, particularly for Mothering Day, and a few edible flowers placed on the top.