Tags
Abbey Cooks Entertain, anchovy sauce, Downton Abbey Cookbook, Downton Abbey entertaining, Downton Abbey Food, Downton Abbey Party Food, Downton Abbey S4E5, Downton Abbey viewing party, Dundas Ontario, Edwardian recipes, SoupFest in Hamilton, Super Bowl vs. Downton Abbey, Taylor's Tea Room, The Five Mother Sauces
This past weekend marked the annual battle for the remote between Super Bowl and Downton Abbey fans.  Downton confidently secured 2nd place in TV ratings, topping all other non-football shows.
Sadly for football fans, it appears that the curse of the one-sided bowl game appears to be back after a few years of great games. However as a Downton foodie fan, I also felt a little let down.  Downton had an amazing half time show with the introduction of a jazz band playing for Robert's party (do they know what they know the other is playing?), but we never did learn what his favorite food was.
Today's dish is Anchovy Sauce, a simple sauce Daisy was preparing for the fish soufflé early in the episode (S4E5), hoping that Alfred would take an interest
Downton Dish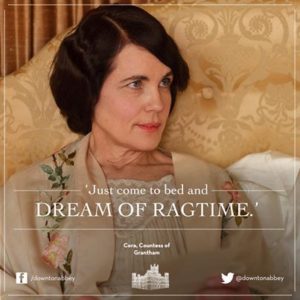 Savour every moment of Downton my friends, we are now past the half way point, and soon it will time for another long spell of Downton downtime. 
Here are a few additional spices to heighten the experience of this season:
Soup Fest: From leek & Potato to Chocolate soup
Judging a Soup Competition.  Another item checked off my bucket list.  I was thrilled to have been invited to be a Chef's Choice judge at this year's FirstOntario Credit Union Soupfest in Hamilton, Ontario.  This year was no different in terms of the variety and complexity of flavours that local chefs brought to the table.  Soupfest is a community celebration where over 25 quality area restaurants compete for Best Soup, Most Creative Soup, Best Display and the Best Grow Local category.Everyone who attended Soupfest were given ballots to vote for their favorite soup. In addition, chefs like myself, judged the soups as peers.  All soups were lined up for me in my own little room and then the tasting began.  Little bowls with 26 soups does add up to alot of soup in the end.  I was pleasantly surprised that one of my blind top picks was Leek and Potato soup, (coincidentally the soup we just made last week) prepared by Taylor Tea Room, my favorite tea shop in Dundas, Ontario.  I even took a turn at helping them serve soup in their booth.  Congrats to Brayden and his team for consistently producing quality soups in this competition.
The Winners
Best Locally Grown Soup:
1st – Detour Roasters Cafe (Potato & Caramelized Onion Puree)
2nd – Collins Brewhouse (Grilled Sweet Corn and Wild Boar Chowder)
3rd – Taylor's Tea Room (Potato Leek Soup)
Most Creative Soup: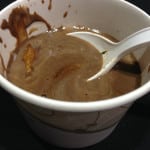 1st – Baci Ristorante (Espresso & Chili Chocolate Covered Bacon Soup)
2nd – Collins Brewhouse (Grilled Sweet Corn and Wild Boar Chowder)
3rd – Stillwaters Plate & Pour (Rotisserie Flamed Tomato with Whisky Brisket Ravioli)
Best Soup: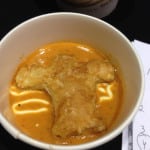 1st – 4th Course Bistro at Copetown Woods (Lobster Bisque)
2nd – West Plains Bistro (Curried Cauliflower Soup)
3rd – Collins Brewhouse (Grilled Sweet Corn & Wild Boar Chowder)
Chef's Choice: 
1st – The Harbour Diner (Bacon Leek & Tomato Soup)
2nd – Milestones Bar Grill (Signature Roasted Mushroom Soup)
3rd – West Plains Bistro (Curried Cauliflower Soup)
All proceeds support Living Rock Ministries efforts in responding to youth-at-risk. Each week Living Rock prepares 900 meals, provides emergency food to 200 youth per week, offers prenatal and parenting, crisis and housing support in addition to employment training and work experience offered 5 days per week.
What will you you Make for Your Love on Valentines Day? Abbey Cooks Entertain: Only $7.95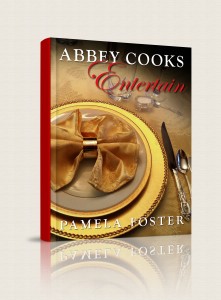 With 220 traditional Downton era recipes with a modern twist, this is a great book to create some simple or complex romantic French dishes for your Matthew or Mary.   This 432 page ebook sells for $7.95. Book sales help offset my costs in food, equipment and time to keep bringing you new dishes each week. While the book is available on Amazon, you can only get a signed copy here on my site.
If you don't have an eReader I would suggest the PDF version which allows you to print recipes as you go, if you wish. Buy one for yourself, gift to another.  All you have to do is email the download link to your loved ones.
the Five Mother Sauces
Sauces are what make French cuisine so distinctive. Hundreds of sauces were
developed over hundreds of years.  Auguste Escoffier, the famous Edwardian chef, was key to bringing French cuisine to the fine tables in the grand houses of the Edwardian era. He is credited for narrowing the list to five mother sauces. From these five, many variations, or daughter sauces can be made.
We have made hollandaise before (see link below) and today we will show you the béchamel.  There are recipes for the other basics in my book Abbey Cooks Entertains:
Béchamel Sauce (white sauce)
Espagnole Sauce (brown sauce)
Hollandaise Sauce (yellow sauce)
Tomato Sauce (red sauce)
Velouté Sauce (white sauce)
Anchovy Sauce
If you know how to make béchamel sauce, a simple white sauce, you can easily create an infinite number of other sauces.  You may recall that Alfred jumped into help Mrs. Patmore during the big house party to make the béchamel.  He also "enriched the béchamel" for the savoury he prepared for the Crawley family in last week's episode.  This was actually the first sauce I ever learned to make as a child, the base for my favorite summer dish of cream peas on toast.  It was one way to use up all the peas grown in our family garden.
So on to the anchovy sauce.  Some chefs will make also use the hollandaise or the velouté (using fish stock) sauce as a base.  You could add a bit of fish sauce or more anchovies to make the flavour more intense if you like.  Daisy served it with the fish dish, but try it with pasta.
Makes 1 ½ cups sauce
Ingredients
3 tbsp. unsalted butter
3 tbsp. unbleached all-purpose flour
2 cups milk, heated to almost boiling
Salt and Freshly ground pepper
3-4 anchovy fillets, mashed (you can also use anchovy paste)
Method
Melt the butter in a heavy-bottomed saucepan. Stir in the flour to make a roux, stirring constantly, until the paste cooks and bubbles a bit, but is not brown, about 2 minutes.
Add the hot milk, continuing to stir as the sauce thickens.  Bring it to a boil. Add salt and pepper to taste, lower the heat, and cook, stirring for 2 to 3 minutes more.

Remove from the heat.  Mix in the mashed anchovies. 

To cool this sauce for later use, cover it with wax paper or pour a film of milk over it 

to prevent a skin from forming.
Your Downton S4 Survival Guide
You bought these for fellow Downton fans for the holidays,  now stock up on the staples for yourself.   Click on the icons to take you to Amazon to order.