Tags
Abbey Cooks Entertain, afternoon tea, Downton Abbey, Downton Abbey casting news, Downton Abbey Cookbook, Downton Abbey entertaining, Downton Abbey recipes, Edwardian cooking, food history, Healthy Cooking, healthy desserts, healthy rhubarb crumble, rhubarb betty, rhubarb dishes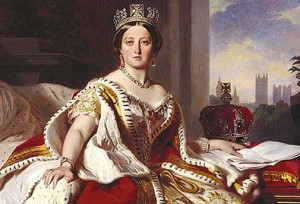 This is the weekend that all Canadians look forward to: Victoria Day, celebrating the birthday of Queen Victoria, our first sovereign queen.  May 24th marks her official birthday, but the holiday falls on the last Monday before May 25.  While still proud of our English heritage, this holiday takes on a special meaning marking the changing of the seasons.  The fear of frost has almost passed so many will be planting their gardens–which is what I will be doing–and city dwellers will be fighting horrific traffic to enjoy Canada's beautiful lakes, mountains and forests.  Also known as the May Two-Four, the Canadian slang for a case of twenty-four beers (a "two-four"), a drink popular during the long weekend.
It is time for us to turn to summer foods with fresh fruit and less time in the kitchen.   My rhubarb is growing like weeds with all the rain we are having in this area.  A healthier rhubarb crumble is just the meal to slide into a slower summer pace.
Downton Dish
We will have to get used to Downton Downtime.  We do know that Season 5 is coming eventually (Sept on ITV,  Jan on PBS), so we will see press about new casting, and perhaps a plot spoiler or two in the next 8 months.  However, the popularity of the show does provide us with crumbs to keep us going: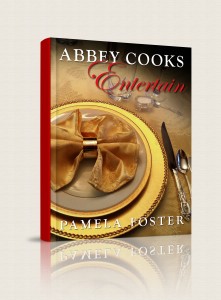 Just because S4 is over, that doesn't mean you can't continue to share the love of this period of history in food with family and friends.
With 220 traditional Downton era recipes with a modern twist, this is a great book to create some simple or complex dishes for your Mary or Anna.   This 432 page ebook sells for $7.95. Book sales help offset my costs in food, equipment and time to keep bringing you new dishes each week.
While the book is available on Amazon, you can only get a signed copy here on my site.
If you don't have an eReader I would suggest the PDF version which allows you to print recipes as you go, if you wish. Buy one for yourself, gift to another.  All you have to do is email the download link to your loved ones.
My Favorite Rhubarb Recipes
We continue our salute to rhubarb.  I have already enjoyed a stalk or two from the plants in my own garden and will keep producing all summer long.  These are some of my favorite rhubarb recipes we have shared so far and the meals to enjoy them.  It really is a versatile vegetable.
For Breakfast
At Tea Time
On Appetizers
As Cocktails
Dessert
Healthier Rhubarb Crumble
This is a healthier version of crumble with much less sugar, and almost no butter contained in other versions. Most rhubarb crumbles will contain strawberries or other berries, but if you don't have around and they aren't quite ready on the fields, rhubarb is great on it's own.
Serves 6 – 8
Ingredients
Filling
8 cups fruit – all rhubarb, trimmed and cut into 1/2-inch pieces, or mix of 1/2 rhubarb and half berries of your choice
1/2 – 3/4 cup granulated sugar (or sugar substitute like Stevia)
2 tbsp. unbleached  all-purpose flour
Topping
1 cup large rolled oats
1 cup unbleached all-purpose flour
1 cup packed light brown sugar
2 tbsp. unsalted butter, softened
2 tbsp. vegetable oil
2 tbsp. apple juice (or more as required)
Method
Preheat oven to 375°F.
Toss together the fruit, sugar and 2 tablespoons of flour in a large bowl. Transfer the mixture to a shallow baking dish.
Combine oats, flour, brown sugar, butter and oil in a bowl; work the ingredients together with a fork or your fingers until the mixture is crumbly. Stir in the juice until the mixture is evenly moistened.
Distribute the topping mixture evenly over the fruit.
Bake until the fruit is bubbling and the topping is golden, 35 to 40 minutes.
Serve with non fat strained plain yoghurt with a little honey drizzle, or frozen vanilla yoghurt.