It is a historic week in the UK. While American Downton Abbey fans might be envious about the launch of Season 5 on ITV this Sunday, it is the Scottish Referendum which has the captured the world's attention.  This Thursday, September 18th, Scots will vote on a simple question "Should Scotland  be an independent country?  To keep up to date, follow BBC coverage at Scotland Decides.
In this last week of Downton Downtime in the UK, today's dish is Made Over Pork Stew. I prefer to use the term "made over" over "left over" when creating a downstairs dish from the remainders of an upstairs meal.
Downton Dish
What's Cooking Bracebridge: Oct. 3-5th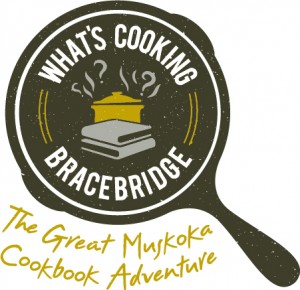 Visitors and celebrities alike flock to Muskoka region each year.  While cottage season has ended, there is a great reason return for a weekend.  What's Cooking Bracebridge has attracted some big names in the cookbook world:  Rose Reisman, Anna Olson, Stefano Faita, Janet Podleski will all be in attendance.
I will be hosting an Afternoon Tea and talk at Inn at the Falls on Sunday.
For more information and to buy tickets. 
Abbey Cooks Entertain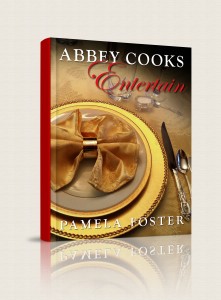 Time to start planning your Downton Viewing parties. With 220 traditional Downton era recipes with a modern twist, this is a great book to create some simple or complex dishes for your Mary or Anna.   This 432 page ebook sells for $7.95. Book sales help offset my costs in food, equipment and time to keep bringing you new dishes each week.
While the book is available on Amazon, you can only get a signed copy here on my site.
If you don't have an eReader I would suggest the PDF version which allows you to print recipes as you go, if you wish. Buy one for yourself, gift to another.  All you have to do is email the download link to your loved ones.
Raise a Glass to Season 5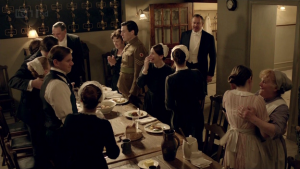 Raise a toast to Season 5 and cheer on your favourite characters with a delicious cocktail inspired by the Post-Edwardian era.
It's that time of the year again, when you're fretting with anticipation, waiting to see what adventures and dramas await the lords and ladies of Downton. To put you in the mood for a journey through the epoch, thebar.com has created a selection of cocktails inspired by the era and matching the personalities as well as the social status of your favourite characters.
Ever wondered what the earls, countesses and ladies of the beloved family would have enjoyed sipping?
The busy life at Downton is even busier downstairs, where all the glamorous dinners and parties are prepared. But what drink would have suited an outing at the fair or a beach picnic for the lovely bunch downstairs?
The Servants– When it comes to their own entertainment, the servants enjoy easy-to-make and easy-to-share refreshments. Make Do and Blendis a Smirnoff Punch with simple yet tasty ingredients that is best shared!
For more inspiration, head to uk.thebar.com. With hundreds of recipes to choose from, there's something to suit everyone's tastes. Search by ingredient or spirits for recommendations for the perfect cocktail.
I also have a few drink recipes up my sleeve.
Made Over Pork Stew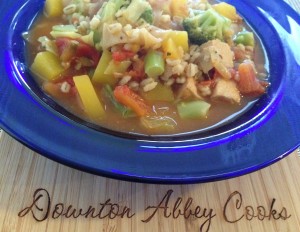 Lord D makes the best pork roast, perfect for upstairs guests.  This stew is a great way to use the remainders to make over into a wonderful, healthy and hearty stew for your downstairs crew. Great way to use up cooked vegetables, and to incorporate brightly colored squash, now in season.
Ingredients
1 tbsp olive oil
1 red onion, cut into wedges
2 leeks, trimmed and thickly sliced
2 cups butternut squash, peeled, deseeded and chopped
3/4 cup pearl barley
4 cups chicken stock, heated
3 cups canned diced tomatos
2 cups leftover roast pork, chopped
1 cup cooked green vegetables (broccoli, green beans)
2 tbsp. fresh sage, chopped
3 tbsp wholegrain mustard
Method
Saute the onion and leeks in olive oil for 15 minutes until they have softened.
Add the squash and cook for another 5 minutes.   Stir in the pearl barley, chicken stock, pork and tomatoes and bring to the boil.
Simmer, covered for 30 minutes Turn down to a simmer, cover and cook for 30 minutes.
Stir in cooked vegetables, sage, mustard and season with freshly ground black pepper.
Heat through and serve.