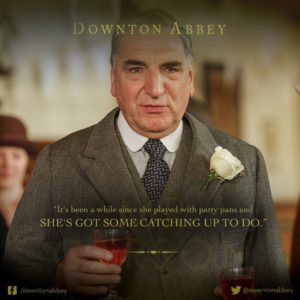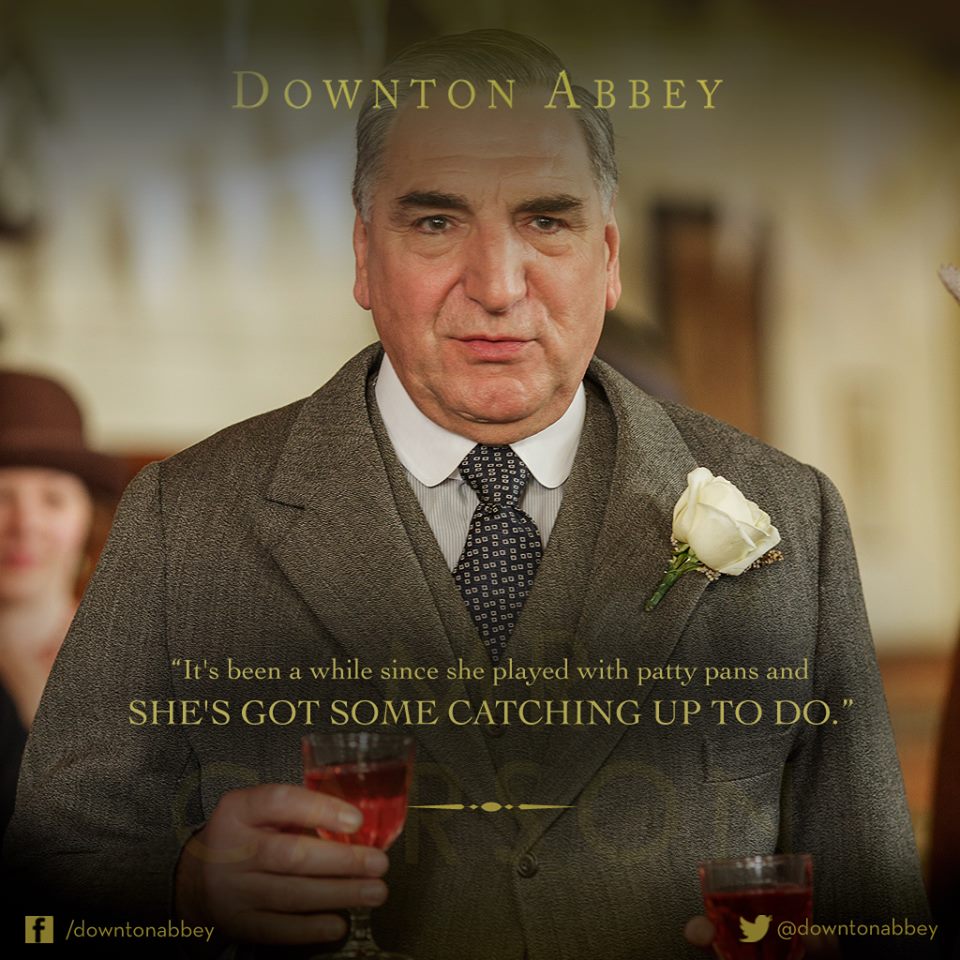 January has come and gone in a flash and now Valentine's Day is looming on the horizon. I am a lucky lady. Every day in our household is filled with love to the point that my girlfriends beg Lord D to give lessons to their husbands on how to give flowers for no reason. To pay it forward I have listed a few dishes below which will thrill your Downton fan.
Now that Charlie Carson wed Elise Hughes (S6E3), we are granted a view of how the new couple adjusts to married life. Mrs. Hughes ran the household not the kitchen, so how does a man with exacting standards adjust to a wife who does not cook? And how will Mrs. Hughes gently adjust his expectations? This will be fun to watch.
In keeping with tradition, I will continue to share one recipe mentioned on each episode as my love letter to the Downton kitchen staff and to those fans who love the food on the show. As the newlyweds adjust to married life this week's recipe is  Bubble and Squeak, an easy dish which any new cook can master, even if Mr. Carson finds it odd that Mrs. Hughes likes to pair it with lamb.
Continue reading Downton S6E5: Adjusting to Married Life with Bubble and Squeak