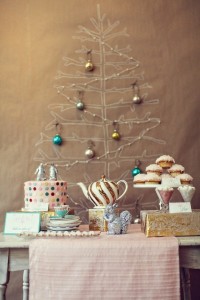 Welcome Downton Abbey fans.  Christmas is just a week away.  Are you ready yet? Have you taken the ladies out for a relaxing tea to unwind? I do love the spa experence, but afternoon tea is so relaxing.  Perhaps someone should combine the two.
Part of our holiday plans recently included a  lovely holiday meal with Lord D's foodie family; Lord C and his mother Lady J prepared a lovely  turkey dinner for our extended family. Our son, Master S, is visiting from Australia, making it an extra special event.  Shout out to family friends Lord E and Lady K who brought wee Master O to brighten everyone's day.
Each Tuesday I dish on Downton Abbey and other topical issues one might discuss at tea, served up with a recipe with history. You may find my Online Guide to Afternoon Tea helpful in understanding traditions and recipes to serve at your own tea party.
Today's treat is Sugar Plums. Do they really dance in children's heads?  They are really easy to make, and quite healthy for you. Bonus.
Continue reading Tea Tuesday: Visions of Sugar Plums and Cookbooks Dance in our Heads