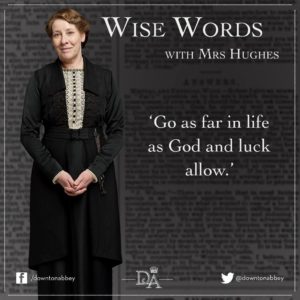 It is Thanksgiving weekend in Canada.  The Dowager might very well have asked her American nemesis Martha Levinson "What is Thanksgiving?" The British do not celebrate a one day feast; instead there is month of Harvest Festival events.
The Canadian Thanksgiving holiday was officially proclaimed by  Parliament in 1879 and draws upon three traditions: European harvest celebrations; the first North American Thanksgiving (1578) observed by Martin Frobisher in the Arctic Circle; and the Pilgrims' 1621 first celebration in Massachusetts.  In 1957, the date was set for Second Monday in October, and of course Americans know that US Thanksgiving is the held the 4th Thursday in November.
In light of the harvest which leads to the holiday season, this week features an easy turkey gravy, the pièce de résistance of the turkey dinner. "It's all gravy" is an English idiom, one of many we will explore over the coming weeks to share at the dining table.