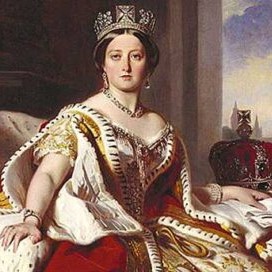 Victoria Day is just a few days away, a Commonwealth holiday celebrating the birthday of Queen Victoria, our first sovereign queen.  May 24th marks her official birthday, but the holiday falls on the last Monday before May 25.  While still proud of our English heritage in Canada, this holiday takes on a special meaning marking the changing of the seasons.  The fear of frost has passed so many will be planting their gardens–which is what I will be doing–and city dwellers will be fighting horrific traffic to enjoy Canada's beautiful lakes, mountains and forests.
Also known as the May Two-Four referring to the Queen's birthday and the Canadian slang for a case of twenty-four beers (a "two-four"), a drink popular during the long weekend.
Tea Time Ritual Recap
Each week I host Tea Tuesday, a virtual tea party which was inspired by Christine, a follower who lives in France, who was curious about English tea traditions.  The British may have failed miserably in other culinary areas, but they excel in the tea ritual.
What to Serve at Tea
The following are the types of items you will find at tea which might inspire you for your own tea party.  I offer a new recipe each week, so check out and bookmark Online Guide to Afternoon Tea to keep up to date.  Here is a sample of what we have prepared:
God Bless our Queens
Queen Victoria reigned for 63 years (June 1837 to 22 January 1901), a period we know as the Victorian Era.  After she died Edward VII was next on the throne partying his way through the Edwardian era until his death in 1910 from a double heart attack.  It was a decade of decadence and frivolity for the wealthy land gentry, until the First World War. It was a great party while it lasted.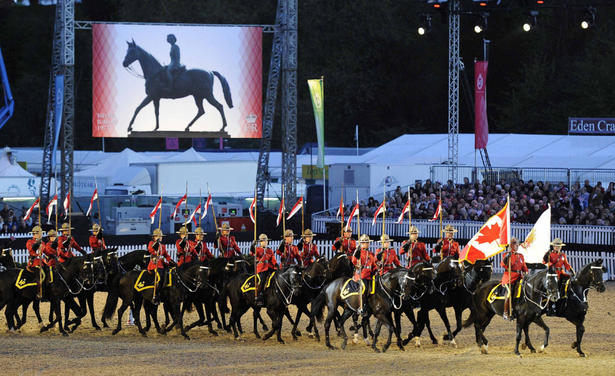 Queen Elizabeth II is Queen Victoria's great-great-granddaughter, celebrating her Diamond Jubilee this year, and by the looks of things is well on track to surpass Victoria's 63 year reign; she certainly has been a more dignified ruler than her great-grandfather.
Canadians can be proud that our renowned RCMP Musical Ride team participated in one of the first major Jubilee celebrations this past week at Windsor Castle.  I have seen them perform many times and the precision of this team always amazes me.
Victoria Sandwich
If you recall our earlier lessons on the origins of Afternoon Tea, it was one of Queen Victoria's Lady's in Waiting who came up with the great idea of having food with tea in her chambers to bridge the gap between lunch and late dinners.   After the death of her beloved husband Prince Albert in 1861, Queen Victoria withdrew from society but was eventually encouraged to resume her civil duties by hosting her own tea parties at which a sponge cake would be served. The cake was named after her and became fashionable throughout Victorian England, and has been passed down through generations.  Perhaps Queen Victoria's reintroduction to society through tea and cake was the secret to her longevity.
This is a great dish for beginners since you don't have to worry about icing.  A traditional Victorian sponge consists of jam and whipped cream sandwiched between two layers of sponge cake.  The top of the cake is generally not iced or decorated, except for a sprinkling of confectioners' sugar, sometimes over a doily to create a lacy pattern.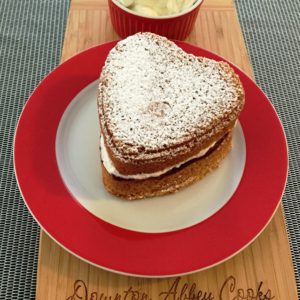 The Best Victoria Sandwich
Victoria Sandwich or sponge is a staple of English baking.  You will often see this cake sitting on a table nearby in period films during tea time. Use a heart shaped tins and you have made a lovely romantic dessert.
Ingredients
1/2

cup

unsalted butter

(225g) softened

1 1/4

cup

caster sugar

(225g)

4

large eggs

at room temperature

½

teaspoon

vanilla extract

1 3/4

cup

all purpose flour, sifted

(225g)

4

tsp

baking powder

1

tsp

milk

at room temperature

6

rounded tablespoons good raspberry jam

1

whipped cream

(optional)

icing sugar to dust
Instructions
Prepare two 8" cake tins by greasing the sides and cutting parchment paper circles to line the bottom of each tin. For mini heart shaped dessert, use four tins.

Preheat the oven to 350 ° F/180 ° C/gas 4. Put the soft butter into a mixing bowl and beat with a wooden spoon or electric mixer for a minute until very smooth and creamy.

Gradually beat in the sugar, then keep on beating for 3 to 4 minutes or until the mixture turns almost white and becomes very fluffy in texture; scrape down the bowl from time to time. Break the eggs into a small bowl, add the vanilla and beat lightly with a fork just to break them up. Slowly add to the creamed mixture, a tablespoonful at a time, giving the mixture a good beating after each addition and frequently scraping down the bowl. This will take about 5 minutes. If the mixture looks as if it is about to curdle, add a tablespoon of the sifted flour and then continue adding the last portions of egg.

Sift the flour again with the baking powder, this time onto the mixture, and add the milk. Gently but thoroughly fold the flour into the egg mixture using a large metal spoon. Do this as lightly as possible so you don't knock out any of the air you have beaten in.

Stop folding when there are no streaks of flour visible in the mixture. Check that there isn't a clump of flour at the very bottom.

Spoon the mixture into the tins so they are equally filled – you can do this by eye or by weighing the tins as you fill them.

Spread the mixture evenly in the tins, right to the edges. Bake for 20 to 25 minutes or until a good golden brown and the sponges are springy when gently pressed with your fingertip. They should almost double in size during baking. The mini tins will take around 15 minutes to bake.

Remove the tins from the oven and leave for a minute – the sponges will contract slightly. Run a round-bladed knife around the inside of each tin to loosen the sponge, then turn out onto a wire rack and leave to cool.

Set one sponge upside down on a serving platter and spread over the jam (and whipping cream). Gently set the other sponge, golden crust up, on top. Dust with icing sugar. Store in an airtight container and eat within 5 days.
Notes
Tips for creating the Best Victoria Sandwich
For a creamed sponge, the butter should be soft, rather than cold and hard, or warm and oily, so take it out of the fridge an hour or so in advance. If time is short, soften the butter by cutting it into cubes, putting the cubes into a bowl of lukewarm tap water (approximately 28 ° C), then leaving the cubes for 10 minutes or until a cube can be easily squeezed.
The best sugar to use for a sponge is caster. Granulated sugar is too coarse and results in a crust speckled with tiny particles after baking. Muscovado sugars are too strong in flavour and colour, and their moist texture would makes the crumb of the cake a bit sticky.
*My Tip:  save a special trip to the grocery store.  You can make caster sugar simply by pulsing granulated sugar in your food processor.
Make sure the eggs are at room temperature. If they are too cold it will be harder for air to be whisked in, which makes it more likely that the mixture might curdle or separate, giving a heavy sponge.
To avoid the wire cooling rack from marking the sponges, invert them, one at a time, onto a board covered with a sheet of baking paper, then remove the tin and lining paper. Set the upturned rack on the underside of the sponge, turn over together and remove the paper and board.