I trust you will find this index helpful in your search for the perfect Downton dish to serve to fellow Downton fans for tea or cocktails. Recipes by meal are listed and I have also provide links to my online guides. You can own many of these recipes– and many more — in my books.
SPOILER ALERT: if you haven't seen all episodes, you may wish to quickly scroll down to the bottom to collect the recipe.
Famous Downton Dishes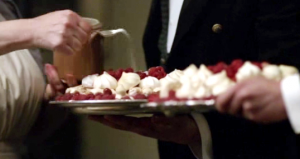 Hosting Guides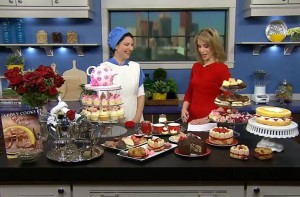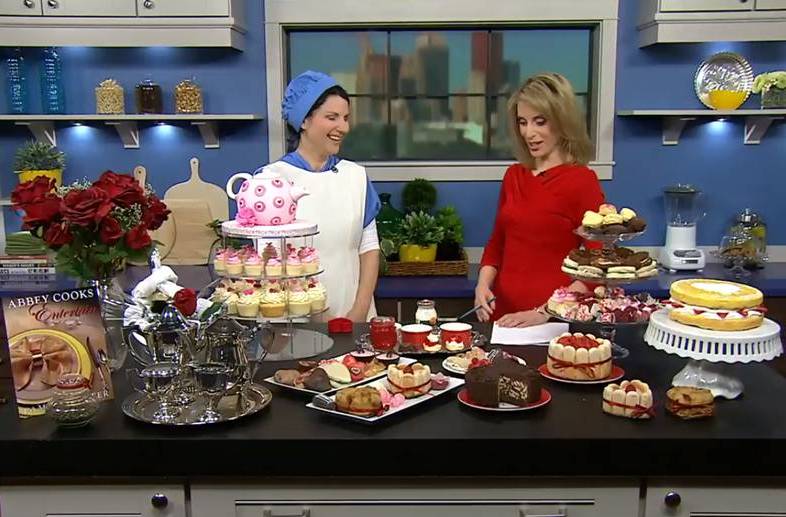 PERFECT FOR DOWNTON DATE NIGHT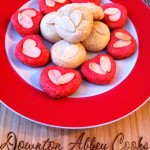 Creating a special romantic meal can be as simple as making everything heart shaped, including sandwiches.
Appetizers  
Main Courses:  keep it light
Sweets for the Sweet
Breakfast/Brunch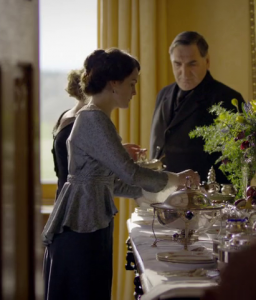 Afternoon Tea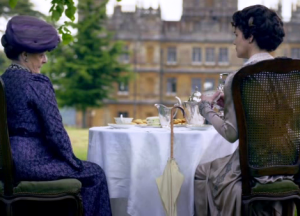 Afternoon tea trays have three levels containing the three S's: scones, sandwiches and sweets:
TOP:  SCONES
Abbey Cooks Magic Scone Recipe

Variations for plain, sweet or savoury scones:
Plain

Buttermilk
Cream
Whole wheat

Sweet

Chocolate
Glazed
Dried Fruit
Fresh/Frozen Berries
Wholewheat and date

Savoury Scones

Cheese and Chive
Fresh Herb
MIDDLE:  Sandwiches/Savouries
Sandwiches
Savouries
BOTTOM LAYER:  SWEETS
Biscuits
Cakes
Fruit Breads
Sweet treats
Squares
Tarts
Garden Party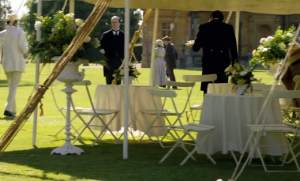 Think of garden parties of the Downton era as "tea outside".  You can make any of the tea recipes and cakes from other sections of this index for your garden party.  In addition you will delight your guests with cold meats and salads, and ices (ice creams).
Elegant Dining with the Crawleys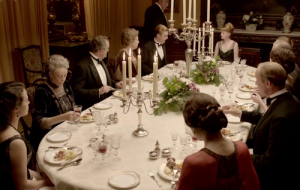 Appetizers (see also Afternoon Tea Savouries)
Salads
Soups
Main Course
Side Dishes
Palate Cleansers
Desserts
Downstairs in the Servants Hall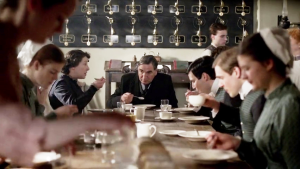 Soups
Comfort Foods
Side Dishes
Desserts
Drinks
Pantry/Larder