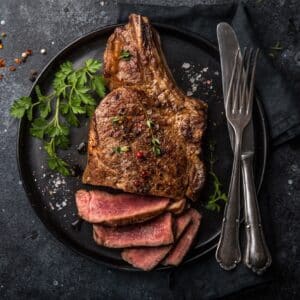 Shopping for beef can be overwhelming. There are so many cuts and options, and they all look the same. The truth is that a good cut of beef should be bright red with marbling throughout. But what does that mean? What's the best way to find quality meat at a great price?
This article will help you navigate this tricky topic by breaking down each step in choosing quality beef cuts. Read on for everything else you need to know about buying beef at your local grocery store or butcher shop.
1. Names Of Different Cuts
Before you start looking at things like marbling and colour, you need to know the different names of beef cuts and where they can be found on the animal. Remember, when buying beef cuts, the most important thing is to know what you're looking for.
If you want your meat to be tender, look for a cut that's somewhat marbled with fat and has a thick cap of connective tissue. This will help the meat break down its fibres during cooking. In New Zealand, there are businesses like The Meat Box that help you choose the best cuts and
deliver them to your doorstep.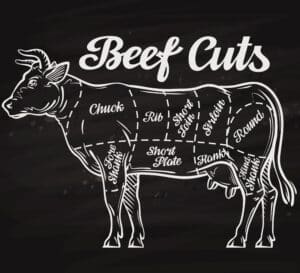 Below are some of the beef cuts:
Loin: This is generally a tender cut. Most loin cuts, like the tenderloins, are the expensive ones served at nice restaurants or steakhouses.
Brisket: Brisket is cut from the breast, making it a tough piece of meat. Therefore, people often slow-cook it to achieve its juicy tenderness.
Chuck: Chuck is cut from the shoulder. It's tougher than loin steak but still very flavorful. A versatile beef cut used in multiple dishes.
Shank: Shanks are cut from the forearms of the cattle. It contains a significant amount of collagen. This meat cut is usually prepared with meals that are served with gravy or sauce.
Short Plate: Located underneath the ribs. It's a thick cut of fatty meat and can be used in many recipes. It's used for short ribs, skirt steak, and hanger steak.
2. Look For Bright Red Meat
Always go for bright red meat when you're looking to buy beef. Did you know that when beef is cooked, the natural enzymes in the protein break down and give off an unattractive brown colour? Hence, it's best to avoid cuts that are already brown or grayish-red in colour because they may be tough and less flavorful than the other, more vibrant counterparts.
3. The More Marbling, The Better
Marbling is the fat that runs through the meat. It adds flavour and makes steaks tender and juicy. Hence, the more the marbling, the better the meat tastes. Nevertheless, marbling should be evenly distributed throughout the meat.
A thick layer of fat on one side of a steak is undesirable because it'll burn easier than leaner portions as you grill or pan-fry it. You want to ensure you're getting evenly marbled cuts of beef for your meals. In that way, everyone gets their fair share of deliciousness.
4. Consider The Cut's Tenderness
A cut's tenderness is determined by the muscle fibres in its meat. The more tender a cut, the more easily those muscle fibres break down under pressure. Tender cuts are best for slow cooking methods like braising, stewing, and pot roasting. They're also good for grilling and stir-
frying because they don't need to be cooked over high heat to become tender.
A chef usually cooks a less-tender cut of beef on high heat just long enough to give it an outer crust that protects it from further cooking. This makes it easier for people who prefer their steaks rare or medium rare, and want them cooked quickly.
5. Look For Grass-Fed And Grain-Fed Beef
When shopping for beef, it helps to know what cattle the meat comes from. Grass-fed meat is better than grain-fed ones because grass-fed cows can roam freely to eat grass. Their meat is better since these grass-fed cows aren't confined to an enclosed area where their diet consists
mostly of corn. This makes their meat more flavorful.
However, grass-fed beef can be more expensive since these cows don't yield as much flesh as grain-fed animals. If your budget doesn't allow grass-fed beef, look for cuts labelled 'natural' or 'organic.' These cuts come from animals fed a diet without added hormones or antibiotics.
Conclusion
The best way to ensure that your beef tastes great is by picking an appropriate cut right from the start. There may be an affordable cut out there that can become one of your new favourites.