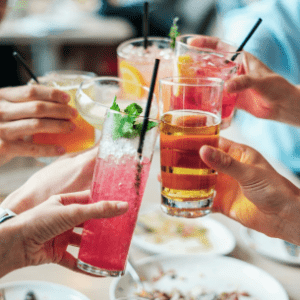 Are you ready to throw the ultimate surprise birthday party without breaking the bank? We all know that planning a celebration can be both exciting and daunting, especially when it comes to staying within a budget. But fear not, because I've got you covered! In this blog post, I will share six budget-friendly and mouth watering ideas that will make your surprise birthday party an unforgettable experience for everyone involved. From delectable homemade treats to clever party decorations, get ready to discover how you can create a memorable celebration without emptying your wallet. Let's dive in and make this birthday bash the talk of the town.
Use Birthday Coupons
Did you know that you can turn your birthday into a budget-saving extravaganza? Many restaurants and retailers offer special birthday coupons or discounts that you can take advantage of for your surprise birthday party. Whether it's a free appetizer, a discounted meal, or a percentage off your purchase, these birthday perks can add up to significant savings. You can even enjoy a free meal on your birthday. Check out your favorite local restaurants, bakeries, and party supply stores to see if they offer any birthday deals.
By using these coupons, you can treat the birthday honoree and your guests to a delicious and affordable feast that will leave everyone satisfied and impressed. It's a win-win situation for your taste buds and your wallet!
Keep it Simple
When it comes to planning a surprise birthday party on a budget, simplicity is key. Instead of going overboard with elaborate decorations and extravagant themes, opt for a more minimalist approach. Focus on the essentials, such as a tastefully decorated venue and thoughtful touches that reflect the birthday person's interests. Choose a simple color scheme and incorporate it into balloons, tablecloths, and banners. 
DIY decorations, like handmade paper garlands or photo collages, can add a personal touch without breaking the bank. Remember, it's the thought that counts, and a well-executed, simple surprise party can be just as memorable and enjoyable as a lavish affair.
Keep it Action Packed
Who says a surprise birthday party has to be all about sitting around and chatting? Inject some excitement into the celebration by planning a party filled with fun and engaging activities. Consider organizing a game night with classic board games or hosting a DIY karaoke session. If you have access to a backyard or a nearby park, plan outdoor games like a scavenger hunt or a friendly sports tournament. 
Not only will these activities keep your guests entertained, but they also create lasting memories and laughter. Best of all, many of these action-packed ideas require minimal investment, making them perfect for a budget-friendly surprise birthday party that's anything but boring.
Host a Potluck
When it comes to feeding a crowd on a budget, hosting a potluck is a fantastic option. Instead of taking on the entire burden of providing food for the surprise birthday party, invite guests to contribute their favorite dishes. Not only does this reduce costs significantly, but it also adds a diverse range of flavors and dishes to the menu. 
Encourage guests to bring a variety of appetizers, main courses, side dishes, and desserts, ensuring there's something for everyone's taste. To keep things organized, create a sign-up sheet or use an online platform where guests can indicate what they plan to bring. With a potluck-style celebration, the birthday honoree and guests can indulge in a feast without straining their wallets.
Give Experiences Over Gifts
In a world filled with material possessions, why not shift the focus of the surprise birthday party from tangible gifts to unforgettable experiences? Instead of spending money on lavish presents, encourage guests to contribute towards creating memorable moments for the birthday person. Consider organizing a group outing to a local amusement park, arranging a fun-filled day at a nearby beach, or planning a movie night under the stars. 
These experiential gifts not only provide a unique and enjoyable celebration but also create lasting memories that will be cherished for years to come. Plus, they can often be more budget-friendly than expensive material gifts. So, skip the traditional presents and give the gift of unforgettable experiences to make the surprise birthday party truly extraordinary.
Start a Birthday Tradition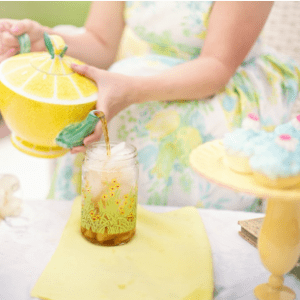 Want to make the surprise birthday party extra special and create lasting memories? Consider starting a birthday tradition that can be carried on for years to come. A tradition adds a unique and personal touch to the celebration, making it even more meaningful. It could be something as simple as a heartfelt toast to the birthday person, a group photo taken in the same spot every year, or a special activity that everyone participates in. 
By establishing a tradition, you not only create a sense of continuity and anticipation for future birthdays but also eliminate the need for extravagant expenses. It's a budget-friendly way to make the surprise birthday party truly unforgettable.
Throwing a budget-friendly surprise birthday party doesn't mean sacrificing taste or fun. By using birthday coupons, keeping things simple, incorporating action-packed activities, hosting a potluck, giving experiences over gifts, and starting a birthday tradition, you can create a memorable celebration without breaking the bank. Remember, it's the thought, effort, and personal touches that truly make a birthday party special. So, get creative, have fun, and celebrate in style while staying within your budget. Cheers to a fantastic surprise birthday party that will be cherished for years to come!