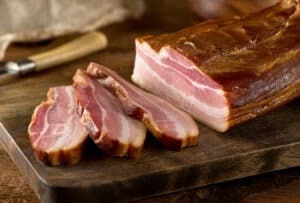 Bacon is not only a breakfast favourite but a pantry staple as well. This is because it's commonly used in various dishes in many kinds of cuisines. This is why it's one of the most frequently bought food items in many markets. While there is a multitude of options of these in groceries, meat shops, and delis, it can be challenging for some shoppers to determine which types would work best for the dish that they want to prepare.
If you and your family are bacon-lovers, you may be wondering about the things you should look for when buying a pack of bacon from your local shop. As such, you can consider the factors listed in this article that may be helpful for your next grocery errand.
Buy From A Local Butcher Or Delicatessen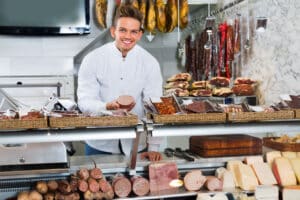 Shoppers commonly buy cured meat from the frozen section of the grocery store. When it comes to bacon, however, the best-flavoured ones can be found in the meat counter of your local butcher and delis. This is because the mass-produced kinds are likely to have more preservatives in them to prolong shelf life, while the locally-manufactured variety is mostly made of fresh meat with premium ingredients. Some specialty stores, such as Gotzinger Smallgoods, also offer a variety of quality meat items that are prepared using their recipes.
Quality Varies With Price
When it comes to the quality of bacon, the price may be a good indicator to consider. This is because premium quality meat takes time to cure and process, and the ingredients should also be first-rate to meet the finest standards. A such, the items usually come at a premium price as well.
On the other hand, factory-produced bacon is commonly infused with chemicals and artificial flavourings to process the meat faster which affects quality, taste, and cost. This is why many consumers observe better flavour in artisanal bacon, which is commonly smoked in the traditional way using custom smoking wood of various types and flavours.
Choose A Cut According To Use
There are different cuts of bacon that you could choose from according to how you intend to use them. Here are some of them:
Standard Cut – This is the most common 1/16 inch cut you'll find in grocery stores, and they're good for frying and serving during breakfast. They can also be used as an ingredient in many dishes.
Thick Cut – A thick cut of bacon can be chopped into smaller bits and used for dishes such as pasta and stews.
Center Cut – This leaner cut is ideal for dishes needing less fat and more lean meat such as sandwiches, salads, and wraps.
Slab – Buying a slab of bacon gives you more flexibility to customize how much meat you can get and how you prefer your bacon to be sliced. You can ask the butcher to give you a portion of the slab according to your preference.
The type of cut can be seen on the package of most bacon sold in shops, so it could be easier for you to pick the one that you need for a particular recipe. On the other hand, you can also tell your local deli to give you the specific type of cut you prefer or the dish that you want to prepare so they can give you suggestions.
Safe Storage And Shelf Life
After purchase, a sealed and unopened bag of bacon will usually last between one to two weeks. However, everything has to be cooked within seven days after it's opened. After opening a pack, take the amount that you need and transfer the remaining pieces to an airtight container before freezing. This way, you can keep the meat fresh and safe for consumption. If frozen, the bacon usually lasts up to six to eight months. You can also store cooked bacon for up to five days in the fridge and up to three months in the freezer provided that they're kept in airtight containers or wrapped in foil or plastic wrap.
Bacon Alternatives
Looking for a good bacon alternative may be challenging especially if your local grocer has limited options available. However, there are other types of processed meat that could replicate the cured or smoky meat flavour of bacon. For instance, you can try using pancetta or prosciutto for pasta dishes, while you can also use smoked ham or Canadian bacon for sausage wraps. For healthier alternatives, you can try Turkey or vegetarian bacon variants.
Conclusion
When it comes to shopping for meat products, it's important to take note of the quality of items before purchase. You can determine its quality based on the type of meat, the kind of cut, how it's processed, the ingredients used, and the price. By taking note of these factors, you can ensure that you're getting the best value for your money and that you're preparing quality food for yourself and your family as well.