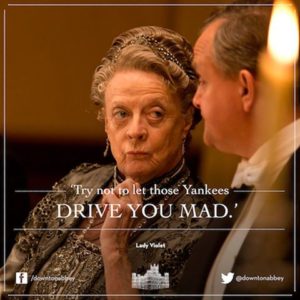 All around the world, Downton Abbey fans are longing for more, driving each other mad in anticipation of new episodes.  In the UK the taste of Season 4 is still lingering on the palate and there is great anticipation for the annual gathering of family and friends to watch the Christmas episode.  Of course in  North America fans are craving for Season 4 on PBS.  Some affiliates are rebroadcasting previous seasons while others are gathering fans for preview shows.
To help settle everyone's nerves and for those who enjoy cheering for the downstairs staff, this week's dish is servants hall comfort food:  mince and tatties.  Simple and satisfying.
Lord D, the Empire Loyalist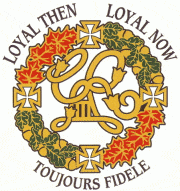 Last weekend Lord D and I travelled to the Canadian home of his ancestors to accept his certification as an United Empire Loyalist.  United Empire Loyalists stayed loyal to British Crown during the American Revolution, moving north to settle into free land in British North America (Canada) King George III awarded his loyal subjects.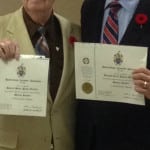 After the tireless researching efforts of cousin Lady L (her lovely place setting graces the cover of my book) we were able to complete the documentation for the certification, tracing our roots to Moses Foster, one of the original empire loyalists.  Lord D was so proud that he was able to share this moment with his Uncle J. who was also certified.  They now can proudly display the initials U.E. after their name. Click for more information on the UELAC and how you may trace your own lineage.
Our next project is to prove our lineage to John Howland (one of the original passengers on the Mayflower) to become members of the Mayflower Society.  Stay tuned.
Downton Dish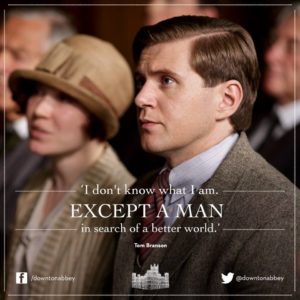 Alas, Season 4 has now finished in the UK so they are back to Downton Downtime. But wait, a Christmas Special awaits, and hopefully with no shock ending this year.  The Clock is ticking down to the PBS launch in January (see the countdown clock above).Each week I share Downton news, but if you haven't seen all seasons (1-4) beware of spoilers below:
Gift the Gift of Downton Entertaining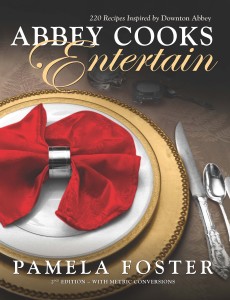 With 220 traditional Downton era recipes with a modern twist, this is a great book to to give for fellow fans planning a Downton cocktail party, a romantic dinner, or hearty downstairs meal with family and friends.  Book sales help offset my costs in food, equipment and time to keep bringing you new dishes each week. While the book is available on Amazon, you can only get a signed copy here on my site. If you don't have an eReader I would suggest the PDF version which allows you to print recipes as you go, if you wish. Buy one for yourself, gift to another.  All you have to do is email the download link.
Scottish Comfort Food: Mince and Tatties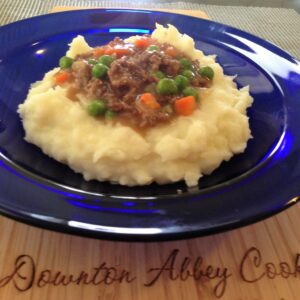 Scottish Mince and Tatties, Easy Weeknight Comfort Food
Mince and Tatties is a traditional Scottish Comfort food which is easy to prepare and a joy for all your fellow servants to enjoy downstairs at your Abbey.
Ingredients
1 pound lean ground beef/ mince
2 tbsp. unsalted butter
1 cup onion chopped
1/4 cup Flour
3 cups beef stock
1 cup carrots, finely chopped
1 cup peas
6 cups mashed potatos
Instructions
Heat a large skillet to medium and add the mince, pressing to break up into smaller pieces.

Once the meat has browned, add the butter and diced onion and cook another 10 minutes.

Sprinkle the flour over the mixture and stir until all the flour is absorbed.

Add the beef stock, carrots and simmer for 20 minutes until the gravy has thickened.

The peas cook quickly so add them in the last five minutes of cooking.

Season with salt and pepper to taste.

Serve by putting your mashed tatties (potatoes) on the bottom with the mince on top.
Notes
Follow this link for the recipe to make the best mashed potatoes
Downton Abbey Must Haves
Gift ideas for your Downton fan. Click on the icons to take you to Amazon to order in time for the holidays.