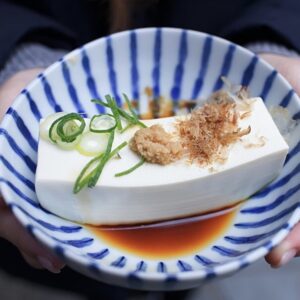 Japanese food is celebrated all around the world, and for good reason! It's delectable, quirky, healthy, and above all else, delicious! The beauty of Japanese food is that no matter where you come from or your background, you're bound to find something you'll enjoy. Whether you like spicy curries, warming noodle soups, fresh sushi, or whacky sweet treats! 
Sometimes, the best way to experience a culture and its food is to take matters into your own hands and make it at home! Whether you're looking to learn more about Japanese cuisine, or you want to surprise your friends and family, you've come to the right place! Here's everything you need to know to help you create the perfect snack inspired by Japanese food and cuisine!
Get inspired
Whether you want to buy or make your own Japanese-inspired snacks, you're first going to have to do some research! If you're not sure where to start, those at zenpop.jp can help you learn all about authentic Japanese snacks to put you on the right track! You'll need to look at the real thing to get an idea of what kind of dish you want to be inspired by. 
When it comes to Japanese food and snacks, there are thankfully plenty of places to draw inspiration from! The best way to get inspired by Japanese food is to go out and get some! Eating the food will give you the full experience and help you find exactly what you like and want to replicate. If that's not an option, your next best bet is to check out popular Japanese media like anime shows and movies to get inspired. 
Find a recipe
After doing some initial research, before you can start cooking in the kitchen, you first need to find some reliable recipes. Unless you're an expert at cooking or making Japanese food, chances are you'll need some inspiration or pointers. Whether you're studying a recipe in written, audio, or video format, you'll learn the tools you need to make great Japanese-inspired snacks!
There's no shame in following a recipe, and there are plenty of great, educational, and authentic recipes out there to choose from! Do some looking around and find something you're interested in making within your skill set and budget. Read through the recipe carefully to not only learn how to make the snack but also to learn something new about it! Don't despair if you don't get it right the first time around, recipes take time to learn!
Get the right ingredients
Making good food, whatever the cuisine or country of origin, it's all in the ingredients you use! To get it right, like any other cuisine, Japanese food needs authentically Japanese ingredients to make them. A great way to familiarize yourself with the cuisine is to get your hands on some authentic Japanese ingredients. 
Depending on the kind of food or snack you're making, the flavors and ingredients you'll be working with will vary. Look around and do some research to see where you can get authentic Japanese ingredients in your area. Keep in mind that, like with many other things, high-quality ingredients can cost a pretty penny. With the right ingredients at your disposal, you can start to experiment and make your own Japanese snacks and foods in no time!
Mix and match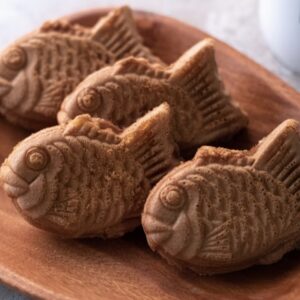 Last but not least, to make Japanese-inspired snacks that you'll actually enjoy, you don't need to stick within the realm of Japanese food. The trick is to incorporate these authentic foods and flavors into snacks and foods that you're already familiar with and love. Mixing and matching flavors, cultures, and cuisines, is the trick to creating something new and exciting and delicious!
From the stinging wasabi to the sweet-salty sakura to the salty umami notes of miso paste, there's plenty to work with. Once you get more comfortable with the unique tastes and textures, you can start experimenting with them and using them in your cooking. Getting used to new flavors and options in the kitchen takes some time, but it's well worth the effort!
So there you have it! With this quick and easy guide in mind, you're ready to make delicious Japanese-inspired snacks for yourself and your friends and family like a pro! For starters, make sure to get some inspiration, whether from Japanese restaurants in your area to your favorite anime! 
Next, find the right recipe to get you on the right track and learn the tricks of the Japanese trade! Make sure to invest in the right ingredients and don't be afraid to mix and match and experiment! Don't forget to have fun with the whole experience and enjoy the cooking ride! Keep this guide in mind and enjoy creating your own delicious Japanese-inspired snacks!