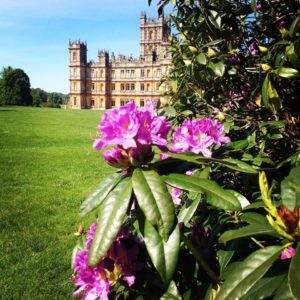 It never ceases to amaze me how Spring weather transitions into Summer in a matter of days.  Even more sad though is how quickly time passes in Summer months.  Granted we are annually tortured for about of month of hot then cold weather in the Spring, making wardrobe decisions very challenging.  But then one day it arrives in your part of the world.  Sadly, this week my parents had snow in Calgary while we enjoyed 80+ heat, but their time will come soon. I hope so, the family fishing trip up to Alaska is coming up quick, followed by booth duty at the  Calgary Stampede's Horse Haven.  Plus I am almost finished transitioning my wardrobe and focusing on my golf game.
When it's hot outside the last thing we want to do is heat up our kitchens.  Time to simplify our cooking methods.  Desserts should be easy and refreshing and it is no wonder that we keep coming back to time honored traditions.  I have yet another rhubarb recipe to share this week, rhubarb fool, a traditional British favorite.
Enjoy your summer and I will pop in from time to time to update you with new recipes.  In the meantime, there are around 200 recipes in the Recipe Index to keep you company.
Downton Dish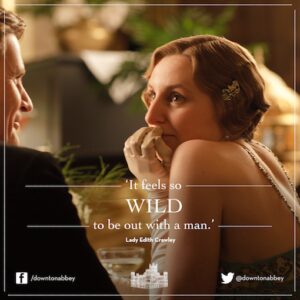 We will have to get used to Downton Downtime.  We do know that Season 5 is coming eventually (Sept on ITV,  Jan on PBS), so we will see press about new casting, and perhaps a plot spoiler or two in the next 8 months.  However, the popularity of the show does provide us with crumbs to keep us going: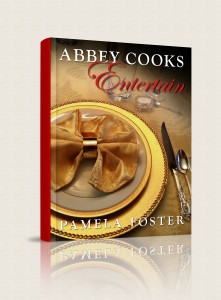 Just because S4 is over, that doesn't mean you can't continue to share the love of this period of history in food with family and friends.  Garden party season is coming up and I have a whole section of my book dedicated to having tea outside.
With 220 traditional Downton era recipes with a modern twist, this is a great book to create some simple or complex dishes for your Mary or Anna.   This 432 page ebook sells for $7.95. Book sales help offset my costs in food, equipment and time to keep bringing you new dishes each week.
While the book is available on Amazon, you can only get a signed copy here on my site.
If you don't have an eReader I would suggest the PDF version which allows you to print recipes as you go, if you wish. Buy one for yourself, gift to another.  All you have to do is email the download link to your loved ones.
My List of Favorite Rhubarb Recipes Keeps Growing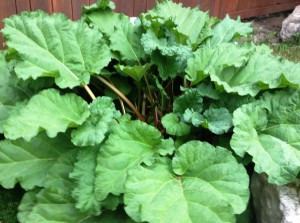 Like my rhubarb plants, the list of great ways to enjoy rhubarb keeps growing. An Edwardian favorite, it really is a versatile vegetable, great for breakfast lunch and dinner. Check out the list
The Traditional Fool
While we all enjoy watching Molesley play the fool on Downton, you may not have heard of fools as a dish to eat.  It is a favorite British dessert best enjoyed in summer which has a french connection.  The French word foulé means pressed or crushed, and refers to the simple mixture of crushed fruits and whipped cream.   You can make it with all sorts of fruits and berries.  It is very simple to make and very delicious.  A perfect addition to your garden party that many of your guests will not expect.  If you are "crumbled" out or are avoiding carbs, this is a good way to go.  You can add a bit of ginger and cinnamon to the stewing rhubarb, but it just as lovely on its own.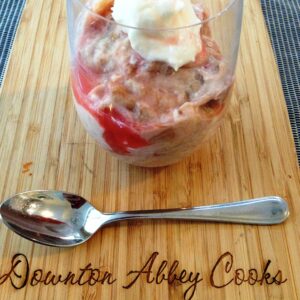 Delightful Rhubarb Fool
Fools are a favorite British dessert best enjoyed in the Spring and Summer.  The French word foulé means pressed or crushed, and refers to the simple mixture of crushed fruits and whipped cream.   You can make it with all sorts of fruits and berries.  Great for Keto fans.
Ingredients
4

cups

rhubarb

roughly chopped

5

tbsp.

brown suga

1 1/2

cups

of non fat plain greek yoghurt/whipped cream
Instructions
Stew the rhubarb by placing it in a covered saucepan with the sugar on low hea until tender (about 15 minutes).  Remove the cover and turn up the heat to medium for a few minutes to let the juice evaporate a bit.  Place the rhubarb in a sieve over a bowl to drain the juice (but save the juice).  Cool the mixture.

If you are using whipped cream, whip it until forms soft peaks and then stir in the yoghurt.

Fold in the rhubarb, and chill for at least an hour, but it can sit in your fridge most of the day.

Spoon into parfait glasses, top with a dollop of yogurt, pour some of the reserved juice on top, and add a drizzle of honey or vanilla sugar if you like.