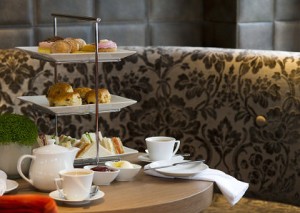 Welcome back Downton Abbey fans. Time to get back into our normal routines.  I love virtual tea parties and you may find my Online Guide to Afternoon Tea helpful in understanding traditions and recipes to serve at your own tea party.  Today's treat is Banbury tarts. 
Season 3 in a Picture
Banbury Tarts
Banbury Tarts are a traditional tea treat named after the town of Banbury, Oxfordshire in England. There are regional variations of this classic tart, some calling for raisins, others with figs, candied peel or currants and walnuts.  These tarts, like treacle tart, will remind Canadians of our beloved butter tarts.  Considering Canada was a British colony, my guess is that the butter tart recipe is simply the Banbury tart paired down to raisins (and or walnuts) and then renamed.   After the holidays I am a bit tired of peel and currants, so this version is just with raisins.  The reason my pie pastry recipe comes in handy is so that I have extra on hand in the fridge or freezer to quickly roll out and use.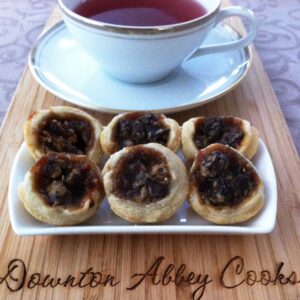 Bountiful Banbury Tarts aka Butter Tarts
Ingredients
2

large

eggs

beaten

4

tbsp.

butter

1½

cups

brown sugar

1½

cups

raisins

(you may wish to rough chop if you are making tartlets)

2

tbsp.

honey

½

tsp.

salt

1

tsp.

pure vanilla extract

1

pie crust*
Instructions
Preheat oven to 425F.

Roll dough out to 1/8″ thickness. Use a 2″ biscuit/scone cutter (or empty tomato paste can) to make the mini tarts, a 4″ cutter (or empty tuna can) for the larger muffin size.

Combine butter, brown sugar, honey, sale and vanilla. Heat over low heat.

Whip up eggs until foamy and add to the butter mixture, along with raisins.

Fill shells ½ full so the shells do not overflow, but Lord D loves the sticky bits that bubble over so I often indulge him on his point.

Bake for 10 – 12 minutes.

The tarts freeze really well.
Notes
*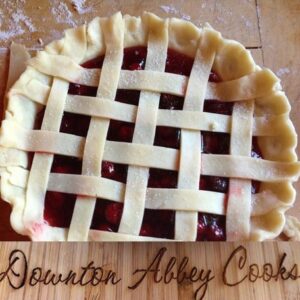 My Granny's Versatile Pie Crust
My granny grew up helping to feed 10 other siblings. This is just one of her pie crust recipes. This recipe uses baking powder and gingerale to create a never fail crust.
Ingredients
3

cups

unbleached white flour

1

tsp.

baking powder

1

pinch

salt

1

cup

vegetable shortening

3/4

cup

ginger ale

ice cold
Instructions
In a large shallow bowl, sift the flour, baking powder and salt.

Cut in the vegetable shortening with a pastry blender or two forks until all the shortening has been incorporated

Add the ginger ale and bring together into a dough.

Divide into two equal parts, flatten into disks and refrigerate for at least 30 minutes before using.