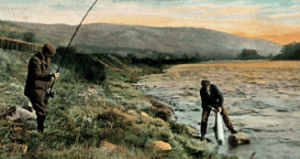 It was Mrs. Beeton's birthday yesterday.  It was also my Father's.  A lawyer by training–just like Matthew Crawley–Dad's heart belongs to fishing. His favorite ball cap reads "Born to Fish, Forced to Work".  Fishing has a long tradition as a gentleman's sport in the English aristocracy, so we shouldn't be surprised to see a Downton fishing trip in future episodes.
Today's dish is smoked salmon moussse pinwheels, a great colourful savoury item to add to your tea tray, cocktail menu or picnic basket. 
Tea Parties in the Workplace?
You meet the most interesting tweeple online.  I recently came upon an interesting tweet with a picture of a teacup.  When I commented on it, I was surprised to discover that I had inspired the office afternoon tea ritual where the photo had been taken.  When I commented on that, other tweeple strated chirping about their office tea rituals.  Since we don't normally have the luxury of taking time off in the afternoon outside of work, I wonder if we might consider the social and networking benefits of the tea ritual in our offices.  That is, if you haven't already.  As for myself, I always had my kettle, loose teas, biscuits and teapot on the go in my office, always ready to share tea and confidences throughout the day.
Tall Tales of My Fishing Family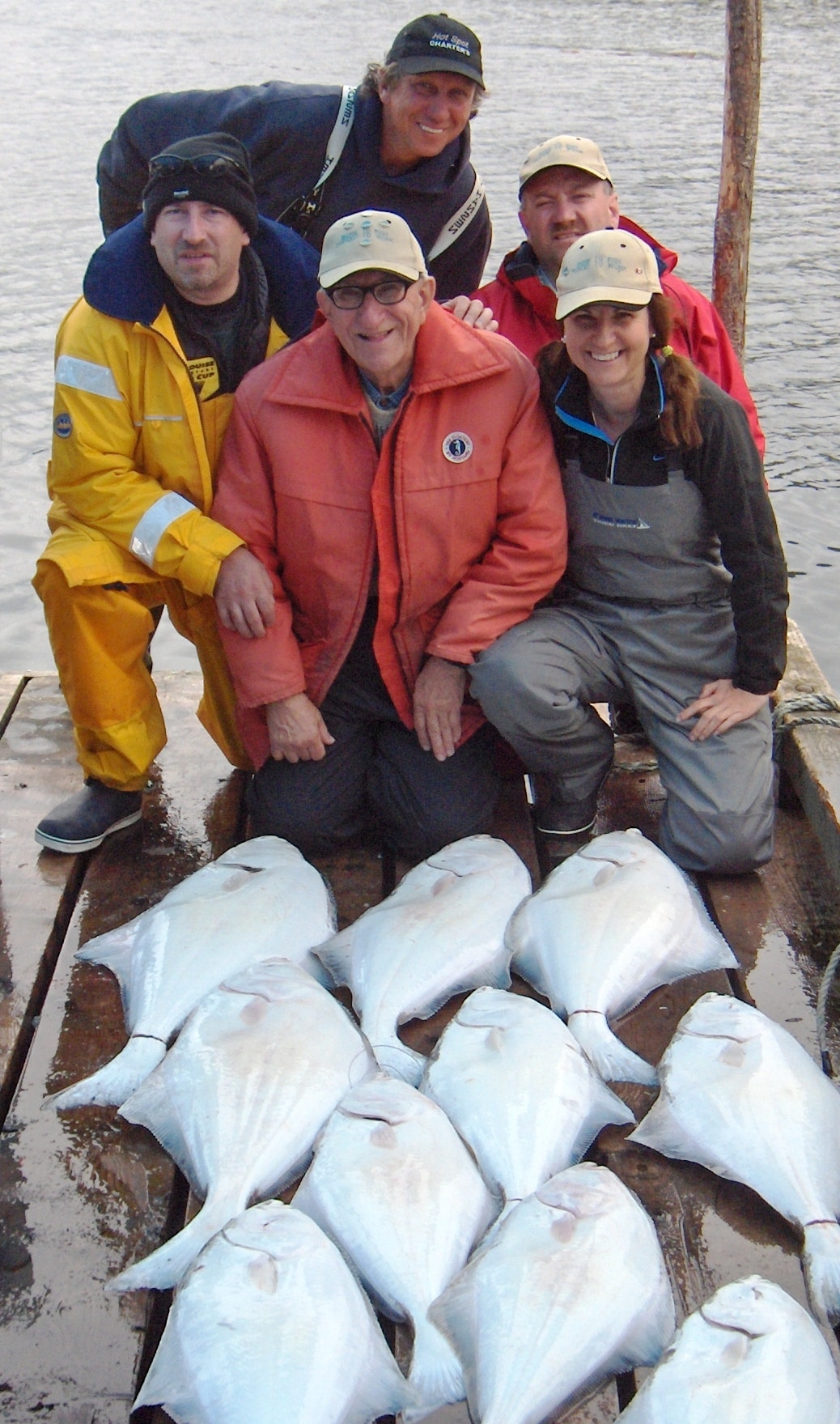 As I mentioned at the outset, yesterday was my Dad's birthday and he loves to fish.  Like Lady Mary, I am the eldest sibbling in our family and very much a Daddy's girl. He is my hero and I was blessed to marry Lord D, who has the same great qualities.  Dad made me the "Fisher Girl" I am today.  Each summer I join him and my two brothers on an annual pilgrimage to the far northern coast of beautiful British Columbia to fish for Spring (King) Salmon on the ocean.  It is always an amazing experience: it is often cold and wet, but even if we don't catch fish there are always eagles, seals and whales to be seen.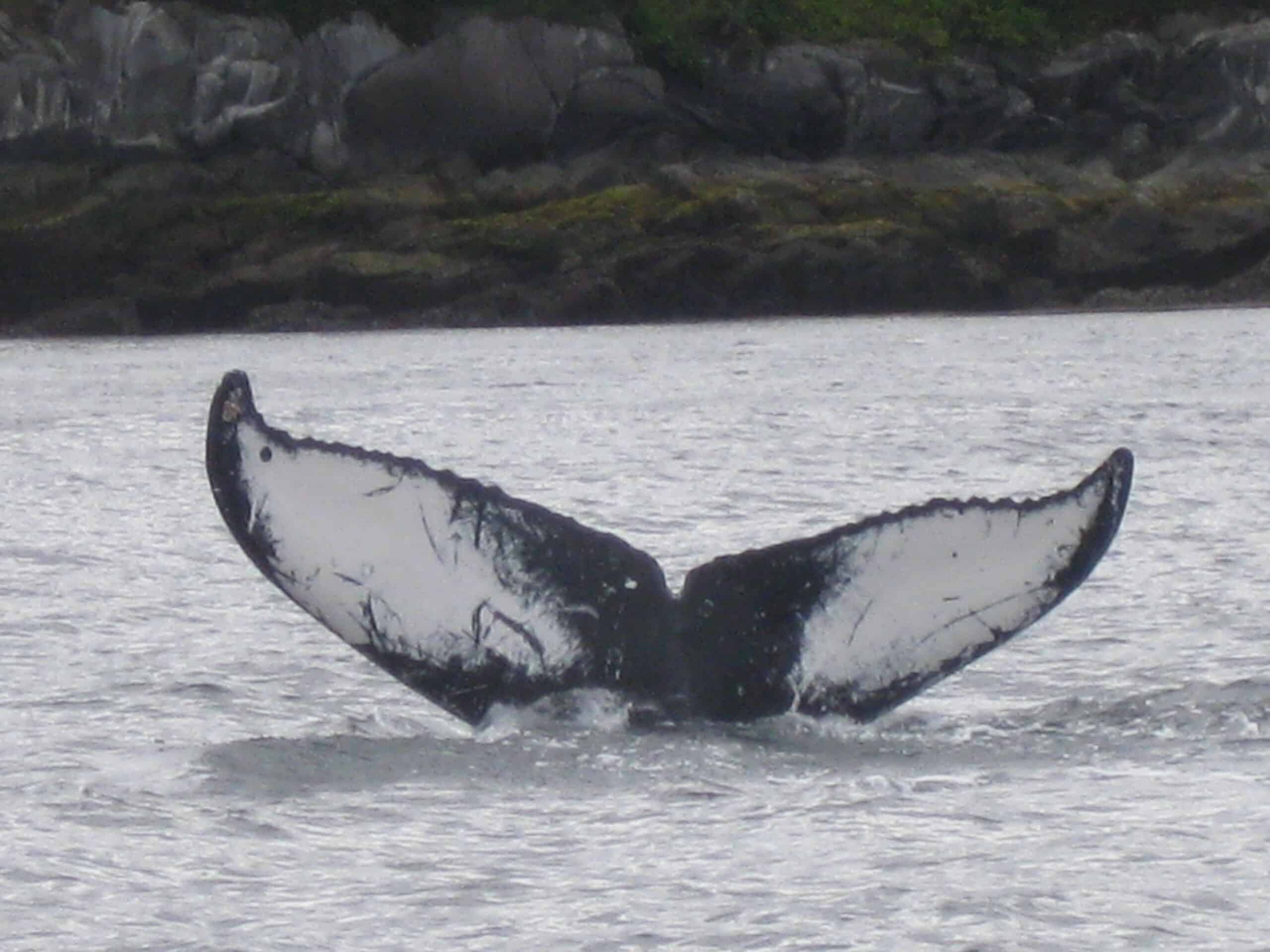 Here is a video of my Dad catching a 26 pound Spring Salmon at our last trip.  We were experiencing 4 foot swells that morning, so it was helpful to have my brother's support on the slippery back deck.  I was smart and was inside filming.  Happy Birthday, Dad.  I hope you land more big ones again this year.
[youtube http://www.youtube.com/watch?v=9qaZhoaxekw?rel=0&w=420&h=315]
Mrs. Beeton would be proud of our ability to catch what we eat: we come home with enough wild salmon and halibut to share with family and friends.  We smoke some of the salmon and I often serve these smoked salmon pinwheels as a party appetizer when I entertain, proudly proclaiming that I caught it myself.  While you may not be able to catch your own fish to use in this recipe, you should buy wild salmon.  It is a lovely colorful dish to serve at tea, at cocktails, or your next Downton Abbey viewing party.
Smoked Salmon Mousse Pinwheels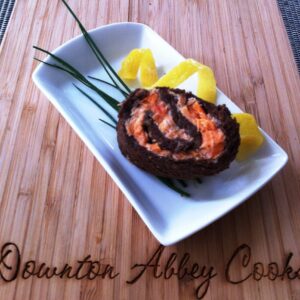 Smoked Salmon Mousse Pinwheels
This sandwich adds a lovely punch of color to your tea tray or appetizer platter with contrasting dark pumpernickel bread with deep orange smoked salmon.  The Ritz London serves a similar version with whisky, but I like the fresh flavors of vodka and dill. You are only limited by your imagination.
Ingredients
For the Mousse
1/3

cup

non fat greek yoghurt

1

tbsp.

chives

minced

2

tbsp.

vodka

4

ounces

smoked salmon

make your own recipe below

1 1/2

tbsp.

fresh lemon juice
For the Sandwiches
12

slices

dark wheat or pumpernickel bread, crusts removed

2

ounces

cold or hot smoked salmon
Instructions
Make the Mousse
Put the greek yoghurt, chives, vodka, salmon, lemon juice and pepper in a food processor and process for 20 to 30 seconds or until smooth. Cover and refrigerate for up to 2 days to let the flavours blend.
Make the Sandwiches
Use a rolling pin to flatten the bread slices. Spread the salmon mousse on one side of each slice and arrange pieces of smoked salmon on top.

Roll up and place seam side down on a plate. Cover with a damp tea towel or paper towels until ready to serve.

Larger pinwheels: Cut in half diagonally and stand on the flat edge. Smaller pinwheels: C into smaller bite sized 2 inch angled sections and serve flat.

Makes 12 large or 24 mini pinwheels
Notes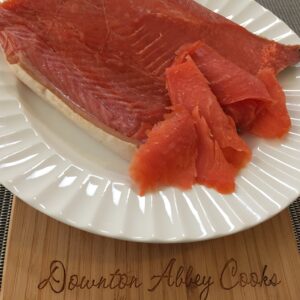 Simply Made Cold Smoked Salmon
Preserving fresh caught salmon was once a necessity before refigeration was available, and became the starring ingredient in a number of dishes from breakfast to cocktails. It is easy to make your own without a smoker, all you need is smoked salt and a few days.
Ingredients
Fresh salmon

(at least 1 pound, perferably wild, cut into two equal pieces)

1/4

cup

brown sugar

(per pound of fish)

2

tbsp.

kosher salt

(per pound of fish)

1

tbsp.

smoked salt

(per pound of fish)

1

tbsp.

fresh cracked black pepper

(per pound of fish)
Instructions
Combine salt cure ingredientsand make sure that the sugar is evenly distributed amongst the salt granules.

Lay out two lengths of plastic wrap side by side and slightly overlapping on your countertop, at least 3 feet in length, then place the fish on the wrap side by side (skin side down) and then completely cover the fish will cure on top.

Fold the two halves of fish on top of each other, flesh sides together. Wrap the plastic wrap around the fish to keep all the salt and sugar mixture in, but let the juices flow out.

Take a large glass bowl and turn a small glass bowl upside down in the center of it. Next place your fish on top of the smaller bowl. This will allow the juices to flow out of the wrap and into the larger bowl. To help drain the juices, place a plate over the top of the fish, and then wrap with more plastic to help reduce fish smells in your fridge.

Leave the fish for 5days in your fridge. You may wish to flip the fish eachdaybut not necessary.  After 5days, carefully rinse off all the salt and sugar, pat dry and it is ready to serve. Use a long, thin blade to slice for the best results.
Notes
The thicker the fish the better. Take the time to find the best quality fish in your area.
The flesh of the fish will turn more vibrant and slightly darker in color as the water leeches out and the 

day

s go by. It will also get thick and the texture will change drastically. Don't freak out, that's a good (and tasty) thing!
How to Serve:  Mr. Carson is correct, it is lovely served on its own with horseradish thinned with sour cream but here are a few of my favorite ways to use in my tea sandwiches:
For your Downton Collection