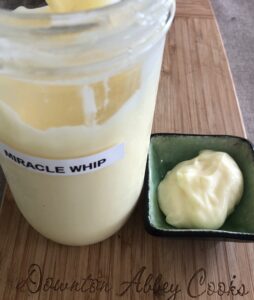 Miracle Whip, the tangy and creamy dressing beloved by many, has a rich history that spans over a century. From its creation in the early 1900s to its status as a classic condiment today, this iconic spread has earned a place in countless kitchens worldwide. In this blog post, we'll dive into the intriguing story behind Miracle Whip and reveal just how effortless it is to recreate this flavorful dressing in the comfort of your own home.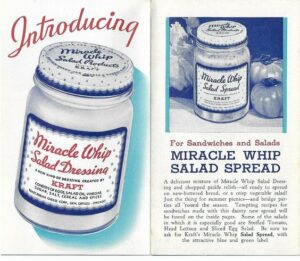 The Birth of Miracle Whip: Miracle Whip was born in 1933 when Kraft Foods introduced it as a unique alternative to mayonnaise. Its inception came during the Great Depression, a time when people were seeking affordable and versatile food options. The creators aimed to develop a creamy dressing that was both economical and flavorful, and thus Miracle Whip was born.
Distinctive Ingredients and Flavor: What sets Miracle Whip apart is its distinct flavour profile. It combines the creamy richness of mayonnaise with a hint of tanginess and sweetness. The secret lies in the blend of ingredients, which includes vinegar, sugar, spices, and various emulsifiers. These components work harmoniously to give Miracle Whip its unmistakable taste that elevates sandwiches, salads, and other culinary creations.
Making Your Miracle Whip at Home: While store-bought Miracle Whip may be convenient, crafting your own version at home allows for customization and fresher ingredients. Here's a simple recipe to recreate this classic dressing: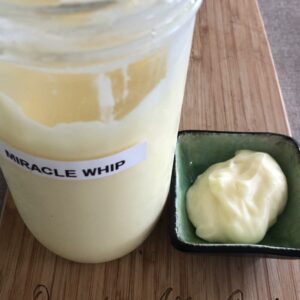 Mastering the Art of Homemade Miracle Whip
Discover the secret to creating a delectable homemade Miracle Whip dressing in minutes that adds a tangy and creamy twist to your favorite dishes.
Ingredients
2

large

egg yolks

3

tbsp.

white vinegar

2 1/2

Tbsp.

granulated sugar

1/2

tsp.

salt

1/2

tsp.

lemon juice

2

cups

canola oil

1/2

tsp.

dry mustard

1

pinch

paprika

1

Pinch

garlic powder
Instructions
Place the yolks in a glass jar. I like using a 3 cup mason jar. Use your immersion blender to whisk the yolks.

In a separate jar small measuring cup, combine the vinegar, sugar, salt, and lemon juice. Mix until the salt and sugar are dissolved. Add half of this solution to the egg yolk and whisk for another 15 seconds.

Slowly drizzle the oil into the yolk mixture while processing with your blender to emulsive the mixture. It will get thick rather quickly. When you are halfway, add the remaining vinegar solution and the remaining spices. Add the remaining oil in a steady stream while whisking until all of the oil has been added.

Keep up to 7 to 10 days in your refrigerator.
Notes
If you don't have an immersion blender you can make the dressing in a large bowl with a whisk.
Nutrition
Serving:
1
tbsp
Calories:
136
kcal
Carbohydrates:
19
g
Protein:
3
g
Fat:
5
g
Saturated Fat:
2
g
Polyunsaturated Fat:
1
g
Monounsaturated Fat:
2
g
Cholesterol:
184
mg
Sodium:
487
mg
Potassium:
30
mg
Fiber:
0.2
g
Sugar:
19
g
Vitamin A:
270
IU
Vitamin C:
0.1
mg
Calcium:
27
mg
Iron:
1
mg