Summer is over and harvest celebrations are coming to a close.  Winter is not far behind. I love tracing traditions and the foods that are an important part of the celebrations.
Did you know that Halloween has ancient origins in Ireland? It was originally called Samhain, and the day marked the end of the harvest season for Celtic farmers. As immigrants brought their traditions to America and adapted to their new surroundings. Originally, turnips served as Jack o Lanterns, but pumpkins are so much easier to carve.
Halloween also has religious connections.  The root word of Halloween – "hallow" – means "holy." The suffix "een" is an abbreviation of "evening." It refers to the Eve of All Hallows, the night before the Christian holy day that honors saintly people of the past. All Saints' Day on Nov. 1, followed by All Souls' Day on Nov. 2.   "Souling" was the original trick-or-treat activity held around the same time.
This week's dish is Soul Cakes, the original "treat" traditionally made for All Soul's Day, celebrated on Nov. 2nd.
Oct. 31st: Halloween
The Irish still celebrate Halloween with two food traditions.
Colcannan is a cabbage and potato dish, also known as bubble and squeak in other parts of the UK.  My recipe for main course colcannon.
Barmbrack means "speckled cake".  It is baked in either a loaf pan or cake pan depending on your family tradition.   My recipe for the quick bread brack loaf.   The brack foretells the future.  Baked with charms, a piece is served to each member of the family, and your piece may contain a charm which will determine your fate:
A coin: good things, hopefully riches, on the way
A ring: you'll be married within the year
A snippet of cloth: rags, poverty, bad luck in the year ahead
Nov. 2nd:  All Souls' Day
Trick or Treating originated in Britain and Ireland.  Children and the poor would go "souling", going door-to-door singing songs, saying prayers for home owners, and performing other tasks to receive a soul cake:
A soul! A soul! A soul-cake!
Please good Missis, a soul-cake!
An apple, a pear, a plum, or a cherry,
Any good thing to make us all merry.
One for Peter, two for Paul
Three for Him who made us all.
Nov. 5:  Guy Fawkes Day/Bonfire Night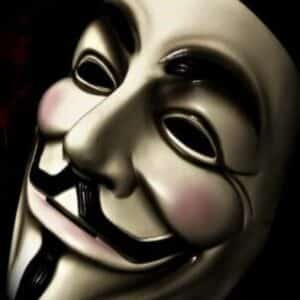 While unrelated to Samhaim, we are cautioned to "Remember, remember the 5th of November, Gunpowder, Treason & Plot. I see no reason why gunpowder, treason should ever be forgot." Traditional British Rhyme.  This day marks the failed attempt of Guy Fawkes to blow up English Parliament on November 5, 1605.
Celebrations are held outside around huge bonfires, and traditional foods include stews and toddies help to keep warm (Abbey Cooks Entertain has a section), and well as snacks that can be tucked into your pocket.
Parkin, the traditional sticky gingerbread shared on this day.
flapjacks, the UK version of granola bars
Soul Cakes
Soul cakes are spiced biscuits traditionally made for All Soul's Day.
There are many recipes, some more like cake, but the common ingredients are currants and mixed spices and the marked cross to save your soul. This quick and easy version can be made in under 30 minutes.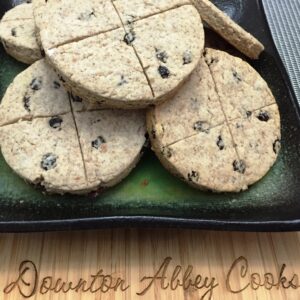 Spooky Soul Cakes, The Original Halloween Treat
Trick or Treating originated in Britain and Ireland. Children and the poor would go "souling", performing other tasks to receive a soul cake, a spiced biscuit. These yummy cakes are made in under 30 minutes.
Ingredients
3/4

cup

softened butter

3/4

cup

caster sugar

3

large

egg yolks

3

cups

whole wheat flour

3

tsp.

mixed spice

1

cup

currrants

1/2

cup

milk

up to
Instructions
Pre-heat oven to 375F/180C/Gas Mark 5 and prepare a baking sheet, lining with parchment paper

Cream butter with the sugar, then beat in the egg yolks, one at a time.

Mix the dry ingredients in a separate bowl and then add the wet.

Add the currants, and add enough milk to make a soft dough.

Roll the dough out in 1/2 thickness and use a biscuit cutter to cut into circles.

Mark with a cross and then place them on a greased and/or lined baking sheet.

Bake for 10 to 15minutes, or until golden brown. If you can smell them, they are done.

Cool on a wire rack.  You can store for a week, or freeze for months.