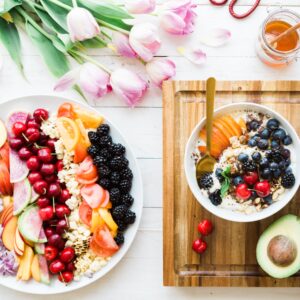 When you become a student, your life becomes filled with numerous tasks and complex schedules. As a rule, it comes with enormous amounts of stress and anxiety. It forces modern learners to skip breakfasts and narrow things down to odd snacks and eating on the run. By doing so, one risks gaining weight or facing the problem of anorexia. The good news is that one can learn more about food literacy and explore various healthy eating habits by getting creative and learning how to manage one's time correctly. 
Top Strategies for Promoting Food Literacy and Healthy Eating Habits in Students 
When you wish to normalize your eating habits and avoid the stress of missing your dinner, you have to manage your free time differently. When you start eating, disconnect yourself from all the school tasks and other problems. If you still have something that has to be solved right away or seek a case study for your upcoming task, you have to complete that first and only then think about eating something delicious! 
Making a Food Menu in Advance. 
When you are a college student visiting a local supermarket or a small store in the vicinity, it is easy to get lost and feel confused. The best solution is to come up with a menu in advance so you can manage your funds while meeting your preferences. You can plan your diet for 2-3 days or think about something for a week's time. This way, you can calculate your intake of calories and ensure that your diet has fruits, vegetables, fish, and meat. It helps to stay disciplined and store certain products for later use. 
The major problem among college students is the presence of unhealthy soda drinks and coffee. While consuming coffee can help you to stay up and manage all the challenging tasks, it is not the best drink to consider. Think about fruit cocktails and things like ginger or chamomile tea. These will help you to release toxins and learn how to manage stress and anxiety. It will also help you to establish better immunity during the cold season as you move around the campus. Keeping hydrated is much easier when you add some variety to your daily water intake! 
Promoting Physical Activity. 
Eating healthy foods and learning how to eat on time is good, yet it won't work much without additional physical activity. Your body has to stay active and let the muscles and blood circulation work well. Even if you do not want to visit the local gym, you can still spend at least fifteen minutes doing stretching exercises. You can consider yoga and dance classes. All of it will help you to feel better and consume food in a different way. Don't spend all your time locked in your room! Spend more time outside and stay on the bright side of life. 
Learning to Cook Always Helps!

Before you say that cooking is not something you can easily manage as a college student, you do not have to earn a Michelin star. The trick is to come up with simple solutions where you can use all that's leftover in the fridge or spend about twenty minutes to come up with something delicious. Moreover, you can think about adding brain foods for students to your diet. When you think about omelets or coming up with home burgers where you add vegetables, tomatoes, salad, or even resort to toast bread with the filling, things will look much brighter!