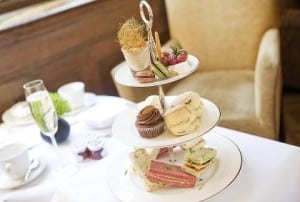 Lord D and I are back from a wonderful visit to Bermuda.  Stay tuned for an accounting of our visit to this beautiful island and a delightful award winning afternoon tea at the Fairmont Princess Hotel in Hamilton.
Mother's Day is this Sunday for North Americans. For my recap of the history and Mother's Day traditions around the world, click here.  And if you have not found a unique gift  treat your mum, consider hosting a tea. Check out some of my Mother's Day tea ideas. 
As you may know,  I love to take time for tea to dish about Downton Abbey, featuring a new "Downton" era recipe. Refer to my Online Guide to Afternoon Tea, helpful in understanding traditions and recipes to help you host your own tea party with family and friends. I don't always make a dish to have at tea, but it will always be a dish that could have been enjoyed in the Downton era.
This week we serve up a heart healthy vegetable terrine.  A great light dish to serve mom this weekend (outside, if the weather holds).
Downton Dish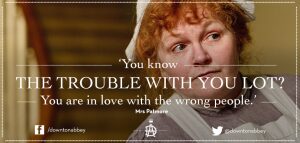 Some Downton news to help carry you through Downton Downtime until we meet again for Season 4:
Delightfully Light Vegetable Terrine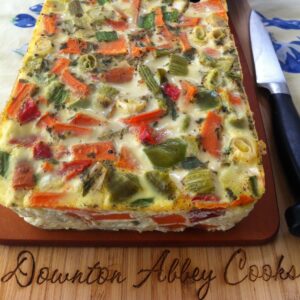 Delightfully Light Vegetable Terrine
Ingredients
2 ½

cups

(when chopped) of assorted vegetables with contrasting bright colors (carrots, peas, asparagus, red and green peppers,

green onions)

4

eggs

1¼

cups

milk

1

tbsp.

finely chopped fresh

herbs

(thyme, tarragon, sage)

Kosher salt and freshly ground pepper

½

tsp.

freshly grated nutmeg
Instructions
Preheat oven to 350°F. Prepare a 9 ½ inch loaf pan by cutting a piece of parchment paper to lay across the width of the loaf pan allowing the ends to hang over the sides. Lightly butter the exposed short ends of the pan. This will help you remove the terrine once it has finished baking.

Steam vegetables until very tender. Drain, cool and finely dice to create roughly 2 ½ cups.

Beat together the eggs, milk, salt, pepper, fresh herbs and fresh nutmeg.

Pour a small amount of the milk mixture into the bottom of the lined container to make a thin base layer. Sprinkle the vegetables on top then add the remaining milk. Fold the parchment paper ends over to cover the top of the pan.

Set the loaf pan into a larger roasting pan, and pour boiling water into the roasting pan until it is halfway up the sides of your container.

Bake for 30 to 40 minutes or until the tip of a knife inserted in the middle comes out clean.

Bake for 30 to 40 minutes or until the tip of a knife inserted in the middle comes out clean.

Cool and when ready to serve, use the parchment paper "handles" to carefully lift the terrine from the pan. Slice and serve.