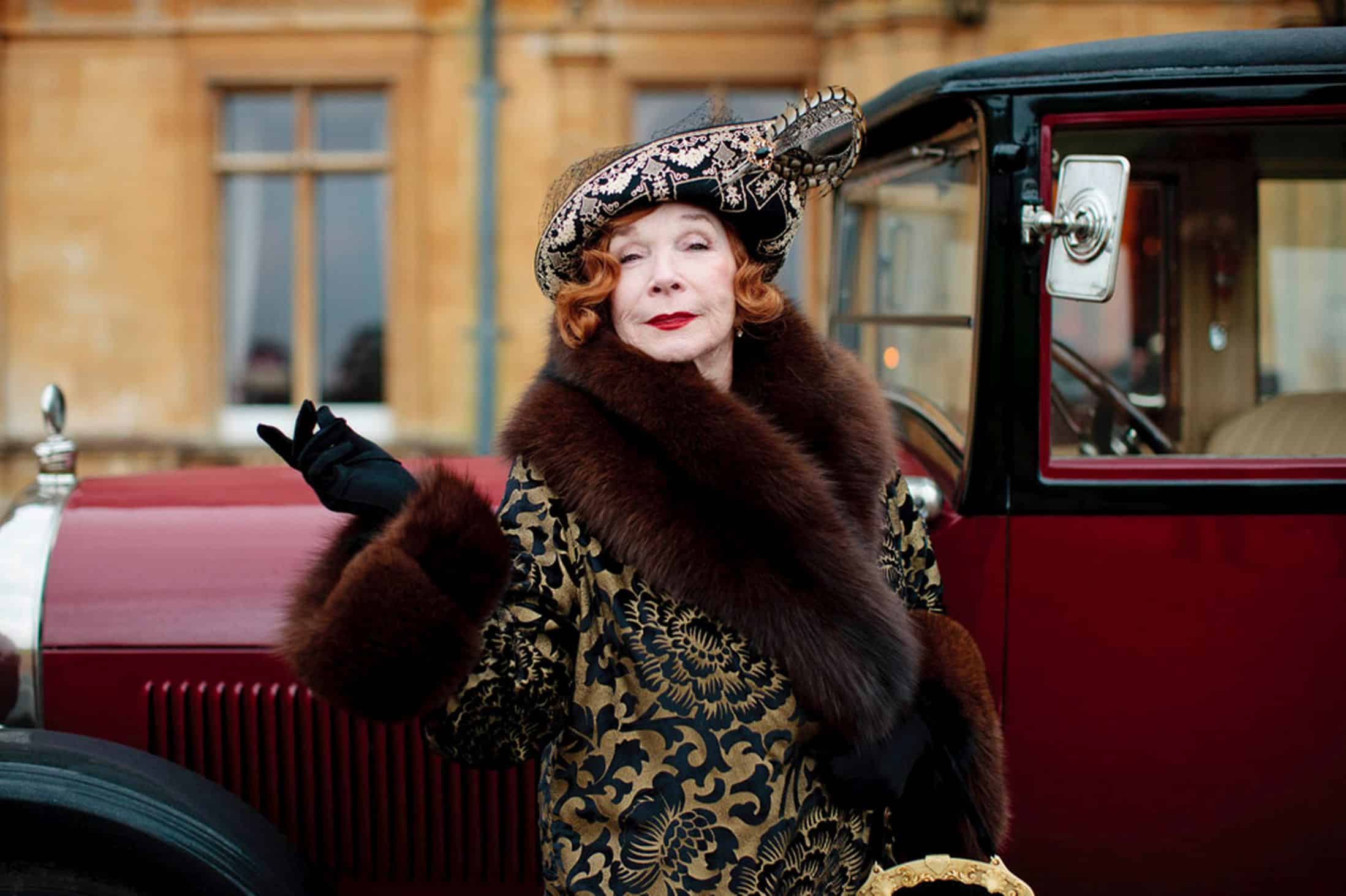 The world seems far more jolly today, the morning after nearly 9 million viewers watched the debut of Season 3 of Downton Abbey on ITV1, Downton's home in the UK. It has been a long wait since the Christmas episode was broadcast, but at last the beloved country home of the Crawley family has re-opened its doors for a new season.
Not unlike our first days back at school after the long summer break, the first episode takes time to reacquaint viewers with where we left off, and where we may be headed this season.  The  time stamp is Spring 1920, the opening shot a blessed relief.  Season 1 opened with a telegraph operator relaying news of Titanic, and Season 2 with a battle fields.  Season 3 opens with Daisy, our favorite Kitchen Maid, riding her bicycle. It seems all things will work out for Downton this year. I will not spoil the rest of it for you.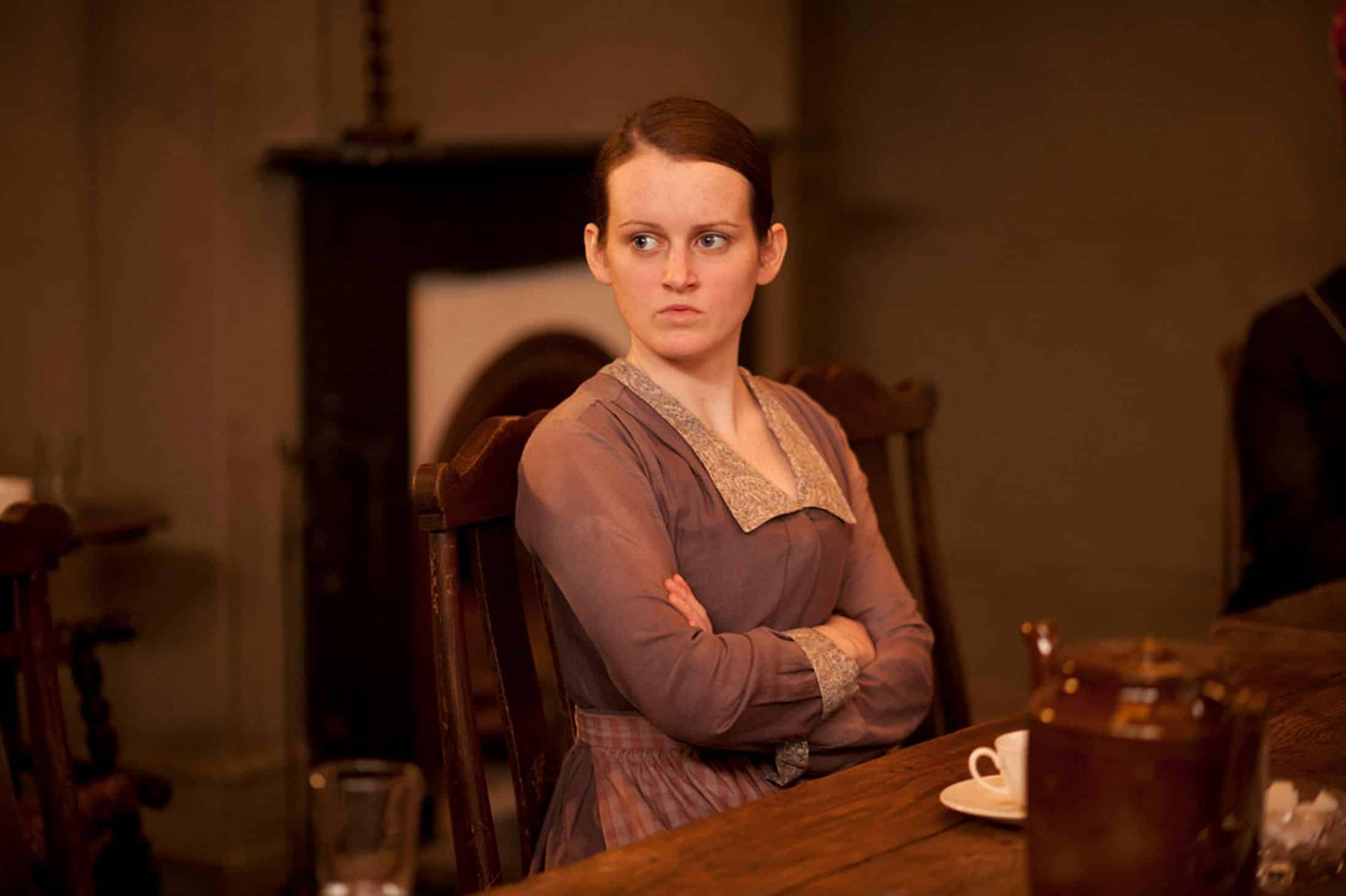 I am very much aware that not everyone is happy this morning.  Downton Abbey is shown in over 100 countries around the world.  The American broadcast date for Season 3 on PBS Masterpiece is January 6, 2013.   But at least Americans have a date set.  Many viewers in other parts of the world don't even know when they can look forward to the new Season. Some countries have yet to broadcast Season 2. Good Heavens.
Twitter was chirping as excited UK fans watched the episode last night (my feed was throttled more than once), and Americans complained that they were left out.  "Welcome to my world" declared one UK tweeter, referring to every US show that he wanted to watch, but couldn't because it wasn't broadcast in the UK.  It is fascinating that the 1920s Anglo-American battle signaling the rise of America and the decline of the Britain as world power is not only displayed on the show (Martha vs. Violet), but off screen as well.  Take heart American fans, the UK fans will likely not be able to see Downton in its glory at this week's Emmys, the time difference alone would make it daunting.  In the meantime, there is still plenty of time to get caught up on old episodes, and to inspire others to do so.  It will make your viewing parties more fun.
Spoilers circulated through social media do make it challenging when you haven't seen new episodes.  After the build up to S3E1,  it took me some time to digest how I felt after watching it.  I had followed the spoilers with casting news, plot lines, pictures.  And yet the experience was comforting, my favorite characters were back, almost like visiting family you haven't seen in awhile.   I suppose it is like wanting to know the sex of your baby before delivery.  Either the way, the experience is beyond what you had imagined.  The Downton experience is different for everyone, a rich tapestry for everyone to enjoy.  Some love the fashion,  Lord D loves the civil decorum of the period, and me, I scan the dining and kitchen table for indications of the food fashions of the period.   The spoilers really won't spoil it for you.
Glamorous Lavender Crusted Halibut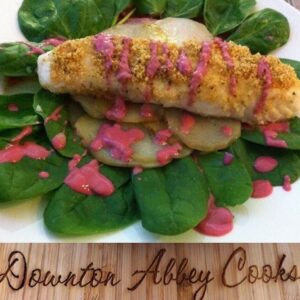 Glamorous Lavender Crusted Halibut
Culinary lavender provides a versatile cooking ingredient. Pair with a white fish for a lovely dinner for company.
Ingredients
Crust
1

tbsp.

fresh culinary lavender*

finely chopped

2

tsp.

Fresh flat-leaf parsley

finely chopped f

1/2

cup

fresh bread crumbs

Keto use crushed pork rinds

1

tbsp.

EVOO

(extra virgin olive oil)
Sauce
1

tbsp.

EVOO

Extra virgiin olive oil

1

large

shallot,

chopped

1/4

cup

port wine

(or any unsweetened fruit juice)

1

cup

raspberries

1

cup

cream

substitute plain greek yoghurt for low fat option

1

large

egg yolk
Halibut
4

fillets

halibut

about 7 ounces each

1

tbsp.

EVOO

(extra virgin olive oil)
Instructions
Crust
Combine the dry ingredients and chop finely.  If you have the modern convenience of a food processor, process for 1minute.  Add olive oil, season with salt and pepper and let dry for aday.
Sauce
Heat the oil and saute the shallots on medium heat until translucent.  Deglaze the pan with port/juice, and cook until reduced in half (about 1minute).  Turn the heat down to low and add the raspberries and pepper, and cook for fiveminutes.  Add the dairy (sour cream or greek yoghurt) and cook until heated (2minutes).

Transfer to a blender or food processor and blend for mix well.  Strain though a sieve to remove the seeds.

Whisk in the egg yolk.  You can cool and refrigerate this sauce at this point.

Simply slowly reheat on the stove when you are ready to serve, whisking to keep the sauce smooth.
Prepare the fish
Preheat the oven to 375 degrees F.  Season the halibut with salt and pepper.

Heat EVOO in an ovenproof frying pan on medium heat, then sear the halibut for oneminute on one side.  Turn over, place the lavender crust mixture on top.

Bake in the oven 5-8 minutes, depending on the thickness of your fish.  The fish is done when it flakes.