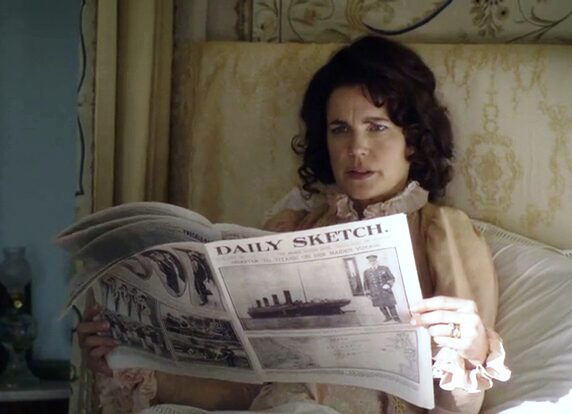 Titanic sank in the early hours of April 14, 1912. Titanoraks gather friends and pay homage to lives lost in a tragic accident, many hosting dinners serving foods from the last dinner.
If you would like to host your own party, I hope to help by providing menus and recipes to help you feel like the Mistress of Downton Abbey. The show, as you may know, opens with news of the sinking of the ship which directly affects the Crawley family.
Original Menus Help You Plan
It is fortunate that menus survived the disaster, and I hope my blog will help you in your preparations. There are also recipes for 3rd class and of course first class.
The ten course 1st Class Menu might be a bit too ambitious. You can always pick and choose a few favourites and add in one or two novel dishes.
2nd Class Menu
If you are proud of your middle-class status and want to pay tribute to the hard-working professionals who also perished on the ship, you may find the 2nd class menu to be more to your taste. Incidentally the term "middle class", was just coming into vogue around that time. According to Wikipedia, the term was used in the "1911 UK Registrar-General's report, in which the statistician T.H.C. Stevenson identified the middle class as that falling between the upper class and the working class. Included as belonging to the middle class are professionals, managers, and senior civil servants."
An interesting bit of trivia: the cruise line turned the menu into a postcard used by passengers to send back home to family and friends. Again, I love a great promotional idea!
Here is a break out of the 2nd class menu which was served that last evening. The red items indicate links to actual recipes posted elsewhere on this site.