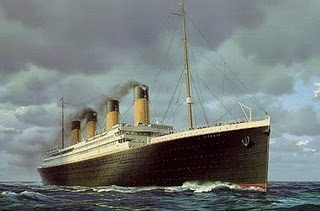 The anniversary of the ill-fated voyage of Titanic is celebrated each April 14th.
As a foodie who loves history, I see this milestone as a way to gather friends and pay homage to lives lost in a tragic accident.
If you would like to host your own tribute event, there are menus and recipes to help you feel like the Mistress of Downton Abbey. The show, as you may know, opens with news of the sinking of the ship which directly affects the Crawley family.
Original menus help you plan
It is fortunate that menus survived the disaster, and I hope my blog will help you in your preparations. There were three classes of passengers on the ship, so there are other options for your event and if you aren't a purist you can simply mix and match. Follow links to the 1st and 2nd class menus.
3rd Class Menu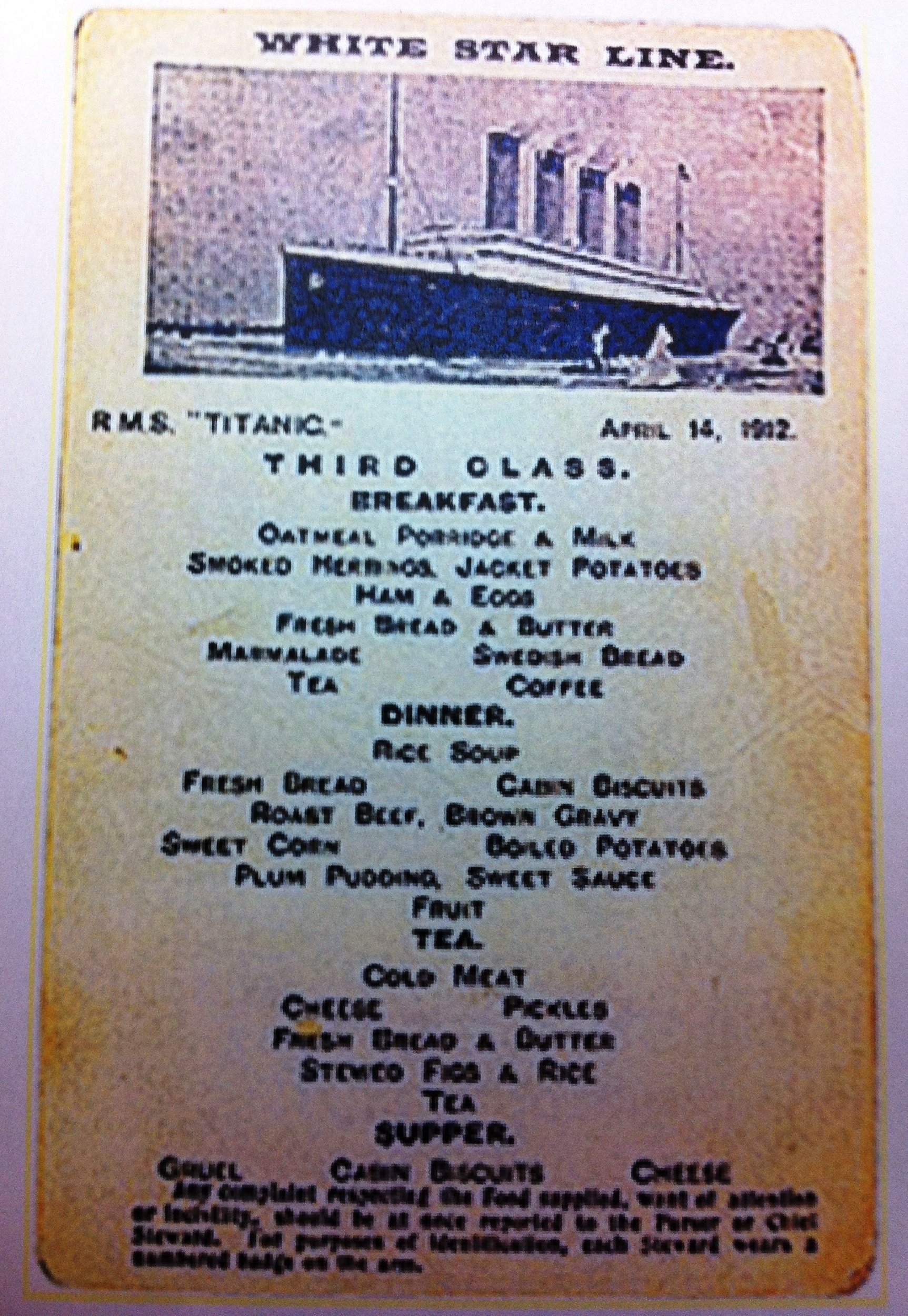 The third class menu is essentially a traditional roast beef dinner which shouldn't be too intimidating for any host. Here is a break out of the 3rd class (steering) menu which was served that last evening. While meager in comparison to 1st and 2nd class, the quality of food in 3rd class was likely better than what these passengers would have eaten at home.
This option makes sense for a younger crowd at a local haunt where you can celebrate the fun and frivolity the third class passengers shared below decks (as depicted in James Cameron's version of events). I attended a steerage party with some girlfriends a number of years ago at restaurant/night club in an historical building. It was alot of fun and the food was pretty good.
For your Collection
If you do want to try other recipes, and particularly if you are a cook book collector, you may wish to grab a copy of this great cookbook which is available at Amazon: Last Dinner Titanic Menus And Recipes From The Great Liner [Madison Press Books, Toronto. 144 pages].

Handy Conversion Table
If these measurements don't make sense to you, refer to this chart