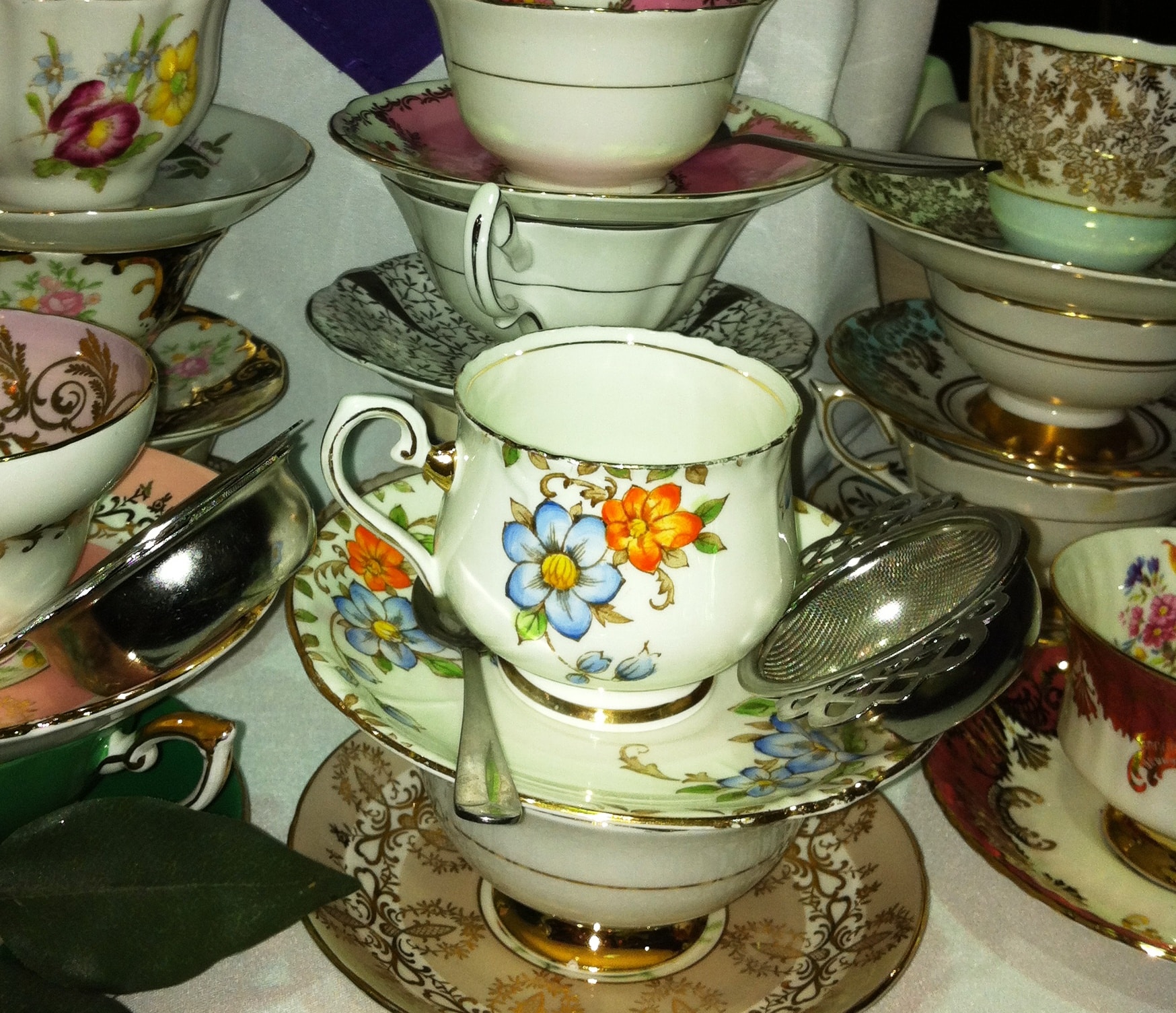 I love talking tea parties as I thoroughly enjoy taking creative license to mix and match topics. It is like serving tea on mismatched teacups to your guests along with a lovely stacked tea tray of wee sandwiches, sweets and savoury treats. No one seems to mind, and everyone comes away with something they enjoy.
Tea Time Ritual Recap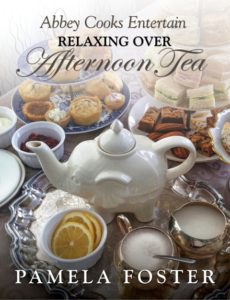 These tea talks were inspired by Christine, a follower who lives in France, who was curious about English tea traditions. Whether you take tea for pleasure, or for business as a rising business star entertaining clients, a little knowledge goes a long way.
Relaxing Over Afternoon Tea is a great way to learn etiquette, history of Afternoon tea and great recipes.
What Sort of Tea Drinker Are You?
If you aren't sure what sort of tea drinker you are then you are in luck. Online Stores, Inc. and The English Tea Store Blog have created quizzes to help you decide.
The Queen's Birthday Celebrations
Queen Elizabeth II celebrates her birthday twice, God bless her. She celebrates privately in April, and publicly celebrated in June. It was on her 21st birthday that she declared her dedication service to her people.
25th Anniversary of MATE/FCC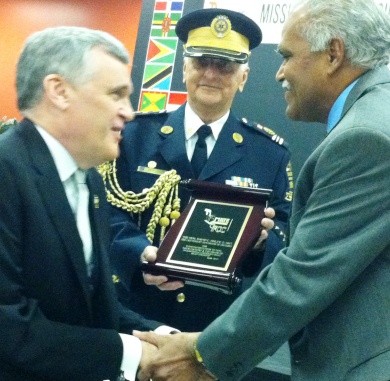 Lord D and I played a minor role of service to The Queen on Her Birthday, serving as official escorts to the Honorable David Onley, Lieutenant Governor of Ontario and his wife, Ruth Ann. His Honor serves as The Queen's representative in Ontario, so we shouldn't have been surprised that there is much protocol involved. But with the guidance of Peter Patry, Aide De Camp walked us through the process with much patience.
You can imagine that the Queen's Birthday would be a busy day for Their Honours, but they were kind enough to share in the 25th anniversary celebrations for MATE/FCC, Mission for Advancement of Theological Education, a cause which has been close to Lord D's heart for a number of years. Both Christians, Her Honour Ruth Ann Onley, an accomplished Christian singer, has performed at MATE events in the past, and had plenty of friends in the room. His Honour was pleasantly surprised to receive a special award for service to God and Country from MATE/FCC Executive Director Arnold Doobay.
Bananas: Edwardian Extravagance or Matter of Taste?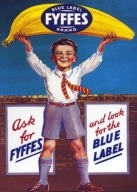 I seem to have the Edwardian on my mind lately. I generally think 100 mile diet when it comes to fruits and vegetables of that era. But as I enjoy my morning banana I kept wondering, did Edwardians eat bananas? We don't even see Sybil gracefully nibbling one and she was pretty progessive. It is not exactly as if England is in a tropical climate and you don't see many banana desserts in Edwardian cookbooks, right?
According to Spanish history, Friar Tomas de Berlanga brought the first banana root stocks to the Western Hemisphere in the 1500s, with a Chinese variety sent to England, where it was named "Cavendish" after the Duke of Devonshire's family. The English are determined gardeners were able and still do cultivate bananas and pineapples, but not on a large scale. I would imagine it might have been quite a delicacy in that period.
It was Fyffe, Hudson & Co. who brought bananas to England in the 1880s, importing bananas from the Canary Islands on a large scale. Fyffes continues to be synonymous with bananas in the UK. London and Liverpool were the first cities in England to be introduced to the banana, aided in 1901 with the introduction of the new refrigerated ships which meant that the cargo would ripen more slowly.
So bananas appeared to be plentiful, but were people eating them? I consulted Lynn Olver at Foodtimeline for advice; she is a wealth of information when it comes to food history. She found this article which might shed some light to the reason we don't see many banana recipes. Perhaps bananas had not yet caught their stride as a staple in our kitchens:
"Although bananas are so cheap and plentiful, and can be obtained all the year round, they are too rarely seen on the table, except in the form of dessert. This seems a great pity, as, with very little trouble, they can be converted into delicious sweets imaginable.–How to Use Bananas, Lloyds Weekly News [London], February 26, 1905 (p. 9)
Edwardian Healthy Pumpkin Banana Bread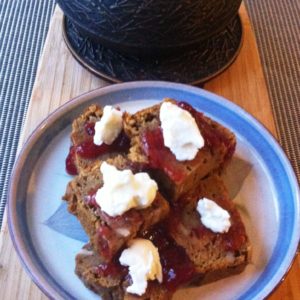 Edwardian Pumpkin Banana Bread
Clever Edwardian cooks used cooked pumpkin to provide bulk to the bread without affecting the flavour of the loaf. It still tastes like banana. I have adjusted the recipe to cut the fat and sugar by using applesauce and sugar substitute.
Ingredients
2

cups

pumpkin puree

(NOT pumpkin pie filling)

2

large

ripe bananas

2

large

eggs

1 1/3

cups

sugar

or sugar substitute (Stevia)

1 1/4

cups

applesauce

2 1/4

cups

whole wheat flour

2

tsp.

baking powder

1/2

tsp.

ground ginger

2

tsp.

ground cinnamon

3/4

cup

walnuts, chopped

(optional)

1/2

cup

raisins

(optional)
Instructions
Add the pumpkin and peeled bananas to a bowl and mash together then beat in the eggs, sugar and applesauce until pale and well combined.

Mix flour, baking powder and spices into another bowl then mix into the pumpkin mixture. Add the walnuts and stir to combine.

Pour the batter in a large loaf pan.

Place in an oven pre-heated to 375 °F and bake for about 55 minutes, or until a skewer inserted into the centre of the bread emerges cleanly.

I love it sliced into wedges, topped with jam and non-fat yogurt.
Notes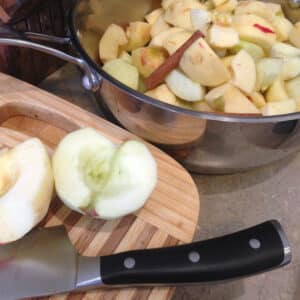 Easy Peasy UnSweetened Apple Sauce
Don't buy applesauce when you can easily make your own unsweetened version which you can easily freeze. Shopping for discounted bruised apples at your grocer makes this a very economical solution. Use applesauce to replace oil and butter in your baking to make desserts heart healthy.
Ingredients
3

pounds

apples

2

large

cinnamon sticks

1

medium

lemon juiced

(optional)

1/4

cup

water
Instructions
Peel, core and chop all the apples.Put the apples into a large stock pot or dutch oven. Add about a 1/4 cup of water into the pot to prevent burning. Add the cinnamon sticks, lemon juice.

Use low-medium heat on your stove and reduce the apples down to what looks like applesauce. It should take about an hour.

Mrs. Patmore would have used a potato masher to finish the sauce to break up any large lumps. Today you are permitted to the modern day version called an an immersion blender or to put the sauce through a blender.

I keep one container in the fridge and freeze the excess in Ziploc containers. It will keep in the fridge for a couple months, in the freezer up to a year.
Neverfail Healthy Banana Bread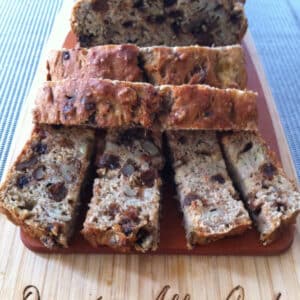 Never Fail Healthier Banana Bread
This is my go to banana bread recipe I make when our bananas start getting too ripe for our taste. To dress it up for tea I slice into finger lengths for the tea tray. Lord D loves nuts, chips and raisins in his bread.
Ingredients
1 3/4

cups

whole wheat flour

2

tsp.

baking powder

1/2

tsp

baking soda

1/2

tsp.

salt

3/4

cup

sugar

(or sugar substitute)

2

large

eggs

3/4

cup

unsweetened applesauce

3

ripe

bananas, mashed

1/2-1

cup

walnuts

(optional)

1/2-1

cup

raisins

(optional)

1/2 -1

cup

mini chocolate chips

(optional)
Instructions
Preheat oven to 350 F degrees.

Prepare 1 large bread pan

In one bowl combine flour, baking powder, baking soda and salt.

In another bowl combine sugar, applesauce and eggs. Beat vigorously until frothy.

Add mashed bananas to the wet ingredients and mix.

Fold wet ingredients into the dry ingredients.

Add walnuts and raisins or mini chocolate chips if desired.

Pour into the loaf pan and bake for 1 hour, until crust is brown. Use toothpick to test. This will also make 12 yummy muffins, which will take 35 minutes to bake.
Notes
If you aren't motivated to make banana bread as soon as the bananas ripen, peel, slice and put in a ziploc bag and toss in the freezer, marking the number of bananas.  When it thaws you really don't have to mash as it is nice and soft.