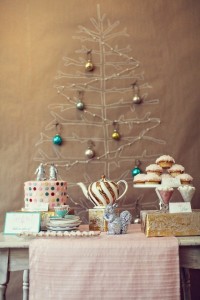 Welcome Downton Abbey fans.  Christmas is just a week away.  Are you ready yet? Have you taken the ladies out for a relaxing tea to unwind? I do love the spa experence, but afternoon tea is so relaxing.  Perhaps someone should combine the two.
Part of our holiday plans recently included a  lovely holiday meal with Lord D's foodie family; Lord C and his mother Lady J prepared a lovely  turkey dinner for our extended family. Our son, Master S, is visiting from Australia, making it an extra special event.  Shout out to family friends Lord E and Lady K who brought wee Master O to brighten everyone's day.
I regularly dish on Downton Abbey and other topical issues one might discuss at tea, served up with a recipe with history. You may find my Online Guide to Afternoon Tea helpful in understanding traditions and recipes to serve at your own tea party.
Today's treat is Sugar Plums. Do they really dance in children's heads?  They are really easy to make, and quite healthy for you. Bonus.
 Cooking Downton?  Just Ask.
As Season 3 looms closer I have been fielding more questions about what to serve at parties from all sources: from young women looking for simple ideas for their 18th birthday party to cooking magazines and news organizations searching for content for their Downton stories.
Vision TV:  I have been invited to write a weekly food column for Vision TV's Downton website, featuring a recipe from each week's show as they broadcast the entire Downton series starting in January.
Washington Post:  I was thrilled to hear from The Washington Post this past week who interviewed me for their food site, testing the version of the apple charlotte which made the book. Look for the article in early January.
Dishing Downton
I have been trying to behave by not give away too many spoilers, or passing along gossip, as Hugh Bonneville keeps reminding me you can't believe everything you read. Not much new to report this week.
Downton/Breaking Bad Mashup:  The latest spoof is courtesy of Stephen Colbert, who snatched a few of our favorite Downton actors to perform combine the two popular shows. Caution, there is strong language in this version. If you live outside the US you may not be able to view.
Downton

Day

in Canada will be Wednes

day

s.  Fans are thrilled that starting Jan. 2nd  Vision TV will be broadcasting all episodes of Downton Abbey from Season 1 all the way to Season 3 at 9pm.  A perfect opportunity to get new fans acquainted with the show.
Christmas Episode:  The UK viewed Season 3 this Fall and is looking forward to the Christmas Special which will be aired on December 25th.  My Downton at Play post should be helpful in preparing for this show.
Green Light for US Downton. Exciting news for US Downton fans.  Julian Fellowes has been giving the nod on The Guilded Age, an

American

-based period drama.  It appears nobody does

Edwardian

like Julian.
Merchandizing the Downton Kitchen:  this is my favorite news item of the lot. Downton Abbey kitchen items will be marketed sometime in the next year.  Me, I'm saving up for a new coal stove.
Sugar Plums
Sugar plums, associated with "Twas the Night before Christmas", and the Nutcracker Suite, are a traditional Victorian sweet, which originally started out as a candy coated confit, much like what you would enjoy at Italian weddings.  There were no plums in the original dish but over time it evolved to include dried currants or raisins which were referred to as  "plums".  Real plums, steeped in cane syrup began to emerge in the 17th century.
Servings

Prep Time

24

pieces

15

minutes
Servings

Prep Time

24

pieces

15

minutes
Mash the nuts with the spices and fruits. Daisy would have likely used a food mill, but we have modern food processors to do the job.  Combine all ingredients except the finishing sugar and process until a paste forms. If your dried fruit is really dry (my prunes lost some their moisture) add a little bit of honey to help bond. Empty the contents into a mixing bowl.

Scoop a heaping tablespoon of the mixture.  If you have a small tablespoon cookie scoop that is your best option to keep the balls uniform in size.  Squish and roll the paste to form a solid ball between the palms of your hands.  it is like making meatballs.

Place the sugar coating in a shallow pan and place the sugar plums in and roll around, gently pressing if needed to get a nice coat.

Plate and serve with a nice pot of tea or Christmas beverage.  The sugar plums will keep quite nicely over the holidays.