ABBEY COOKS ENTERTAIN: 2nd Edition
Written by a Downton Abbey fan, this is a cookbook for all of those cooks who wish to bring a touch of English tradition to their own Abbey.  Check out the national press coverage the book and my passion for cooking has attracted. Inspired by the fine cuisine served at the fictional Downton Abbey and other grand English country houses at the turn of the century, this book combines food, history and healthy eating. Great food has a history. Imagine food from a historical perspective; from an era where food held special meaning, denoting wealth and influence. Dine on dishes from the Titanic and remember the lives affected by the tragedy. Imagine entertaining guests in your own Abbey with a little more class and elegance.
about the book
A staggering 220+ recipes, with beautiful full-color photos.
Imperial and Metric Measurements: so you don't have to do the math!
Entertain Fellow Fans: Recipes for brunch, afternoon tea, cocktails, and dinner upstairs and down, or just sitting down to watch Downton.
Garden Party Basics: host a traditional garden party with a host of Edwardian classics.
Celebrate English holidays with recipes throughout the year.
Basic Recipes:  lots of basic recipes to help stock your larder.
Famous Downton Dishes: recipes for all the famous dishes from Season 1 – 5
Electronic Version  $14.95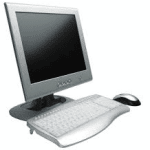 PDF Version
If you don't have a mobile device this version is for you. Portable Document Format, or PDF, is a file format readable by most devices, including handheld e-readers, PDAs, and computers.
PRINTING:  The most efficient way to reach the millions of fans across 200+ countries is offer an electronic version.  You can print out recipes from this version, and I have included lots of links to navigate you between recipes.

Kindle (.mobi)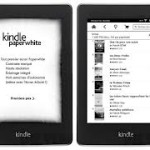 Your Kindle loves .mobi files. You can also download free software from Amazon which allows you to read Kindle books on your PC, iPad, iPhone. You can also buy the book directly from Amazon, and you may wish to choose this option if you are buying the book as a gift.
Nook, Kobo, iBooks & Other E-Readers (ePub)
Epub is the open industry format, used by the Apple iBookstore, Sony, Kobo, B&N, Stanza, Aldiko and others. Be sure to check your user manual to ensure that your device uses ePub files.
WHICH VERSION TO DOWNLOAD?
BEFORE YOU BUY: please consult the instruction manuals for your eReader to know which version to download, and then how to upload into your device.
Print Version now available from Amazon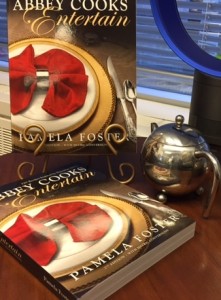 The good news is that the 2nd Edition is finally available on Amazon.
The full book is 450 pages and contains famous Downton recipes from Seasons 1-5.
The book has all the same full color images and recipes as the ebook version. 
Cost for the book is $55.
The Original E-Version is Still Available for Download: $5.00
PDF Version
Kindle (.mobi)
Nook, Kobo, iBooks & Other E-Readers (ePub)