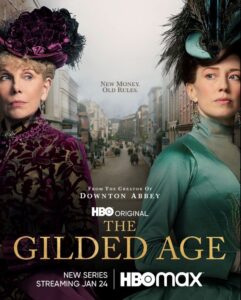 Julian Fellowes' long-awaited American treatment of period history made popular by Downton Abbey is launching on HBO on January 24.  I have been faithfully writing about great food enjoyed by the English aristocracy (and their servants) for a decade now.  And while many English dishes immigrated to the US, there are plenty of stories to tell about classic American delights we still enjoy today.
A Brief History
The term "Gilded Age" was coined by Mark Twain, referring to the period of time after the Civil War,  featuring technological innovation and opulent wealth.  The late 1800s in America was an era of change. Old money was being threatened by a new generation of new wealth. Fortunes were won and lost.  The HBO site has a great timeline.
The Gilded Age Plot
Against the backdrop of this transformation, HBO's The Gilded Age begins in 1882 with young Marian Brook moving from rural Pennsylvania to New York City after the death of her father to live with her thoroughly old money aunts Agnes van Rhijn and Ada Brook
Accompanied by Peggy Scott, an aspiring writer seeking a fresh start, Marian inadvertently becomes enmeshed in a social war between one of her aunts, a scion of the old money set, and her stupendously rich neighbours, a ruthless railroad tycoon and his ambitious wife, George and Bertha Russell. Exposed to a world on the brink of the modern age, will Marian follow the established rules of society, or forge her own path?
Cheat Sheet
Julian Fellowes has a talent for creating rich characters, so as you get to know and love the characters of The Gilded Age here is a helpful list of comparisons between the two series.
Upstairs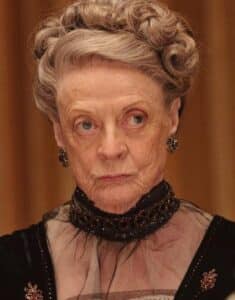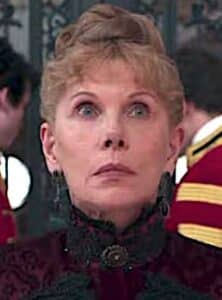 Th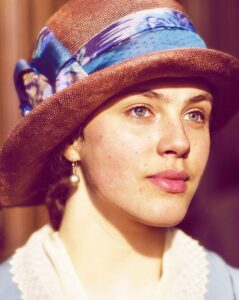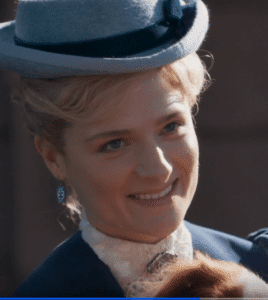 Downstairs