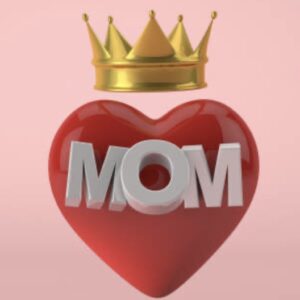 Mother's Day is a special day to celebrate the amazing women who have nurtured, supported, and loved us unconditionally. After all the pageantry of the Royal Coronation. Mom may be higher-than-average expectations to be treated like a Queen this Mother's Day.
One way to show appreciation for your mom is by treating her like a queen with delicious food. Here are some delicious ideas on how to celebrate Mother's Day.
Start with Breakfast in Bed
Surprise your mom with a special breakfast in bed. Make her favourite breakfast dishes, such as pancakes, waffles, or eggs benedict. Serve it with a hot cup of coffee or tea, and a fresh bouquet of flowers to brighten up her day.
Treat her to Brunch
If your mom loves brunch, consider treating her to a delicious brunch at her favourite restaurant or make one at home. You can make a quiche, a frittata, or a breakfast casserole. Serve it with fresh fruit, pastries, and mimosas or her favorite beverage.
Treat her  to Afternoon Tea
You can skip brunch and have Afternoon Tea instead which is a tradition enjoyed by all the royals for hundreds of years.  It really isn't that hard to do it yourself.  Dust off your tea pot  and tea cups, then whip up a few scones in less than 30 minutes.  Pick up a jar of clotted cream or make your own. Make simple sandwiches, cut off the crusts, and cut into quarters.  Pick up a few sweets from your bakery and you are done. For more ideas, check out my Guide to Afternoon Tea.
Cook a Special Dinner
Cooking a special dinner for your mom is a thoughtful and heartfelt way to show her how much you care. Make her favourite meal or try a new recipe that she's been wanting to try. Set the table with her favourite flowers, and candles, and use her best dishes.
Desserts Fit for a Queen
End the day on a sweet note with a homemade dessert. Bake her favourite cake, make a fruit tart, or try making chocolate-covered strawberries. You can also surprise her with a fancy dessert from her favourite bakery.
Treat Her Like a Queen
In addition to the food, treat your mom like a queen on Mother's Day. Let her relax and do things she enjoys, such as reading a book, taking a long bath, or watching her favourite movie. Take care of the housework, run errands, and give her a break from her daily responsibilities.
Mother's Day is the perfect time to show your mom how much she means to you. Treating her like a queen with delicious food and thoughtful gestures will make her feel special and loved. Remember, it's not about the extravagance of the meal or the gifts, but rather the thought and love behind them that make all the difference.
Recipe Ideas