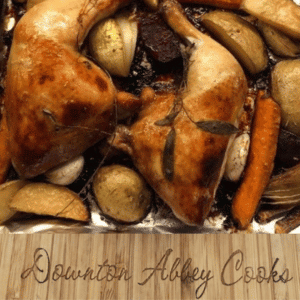 Grocery prices are skyrocketing so on top of searching for quick and easy dinners, stretching our food budget is becoming a primary concern. If you haven't tried chicken legs (with thigh and leg included) you would be surprised to find how inexpensive they are. Enter the talented Dori Greenspan with an easy recipe to prepare them for a delicious meal for your family. This recipe comes from her cookbook Everyday Dori: The Way I Cook.
Dori Greenspan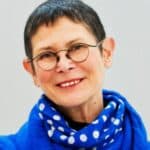 If you haven't heard of Dori, you are missing something.  Called a 'culinary guru' by The New York Times and inducted into the Who's Who of Food and Beverage in America, she has authored eleven cookbooks. Her latest cookbook is Baking Chez Moi, Recipes From Paris Home to Your Home Anywhere.
Her New York Times bestseller Around My French Table was named Cookbook of the Year.  A six-time James Beard Foundation and IACP award-winner for her cookbooks and magazine articles, Dorie has collaborated with many celebrated chefs, among them my favourite Julia Child, writing Baking with Julia.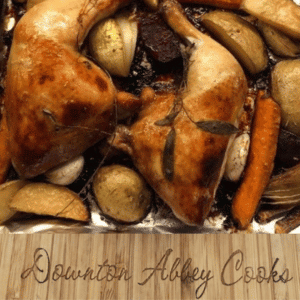 Dori Greenspan's Balsamic Chicken Leg Sheet Pan Dinner
This amazing recipe from the talented Dori Greenspan is a quick, easy delicious meal. You can swap out the root vegetables to suit what you have on hand.
Ingredients
1 1/2

lbs.

small potatoes, scrubbed

cut them in half if large

1/2

lbs.

white mushrooms, wiped clean, trimmed and cut in half if large

1

large

large shallot or medium onion

cut into 8 wedges, rinsed and patted dry

4

cloves

garlic

unpeeled

8

sprigs

fresh rosemary

8

sprigs

fresh thyme

1

pinch

sea salt

1

pinch

freshly ground black pepper

6

tbsp.

extra-virgin olive oil

4

tbsp.

balsamic vinegar

4

whole chicken legs

thigh and drumstick, patted dry
Instructions
Center a rack in the oven and preheat it to 450 degrees F. Rub a baking sheet with a little oil (or line it with foil and oil the foil).

Put the potatoes, mushrooms, shallot or onion and garlic in a large bowl. Toss in 4 sprigs each of the rosemary and thyme, 1 teaspoon salt, a few grindings of pepper, 3 tablespoons of the oil and 3 tablespoons of the balsamic. Mix everything well and spread the ingredients out on the baking sheet.

Put the chicken in the bowl, along with the remaining 3 tablespoons oil and 2 tablespoons balsamic, 1/2 teaspoon salt and a good amount of pepper, and mix well to coat the chicken. Move the vegetables around to make room for the chicken. Tuck the remaining herbs under each piece.

Roast the chicken for 40 minutes to 1 hour, until a thermometer stuck into the thickest part of a thigh measures 165 degrees F.

Serve everything on the baking sheet or a big platter; pour over the cooking juices.
Notes
You don't need all the exact vegetables. Just use root vegetables that you have on hand.
STORING: The supper is best served straight from the oven, but leftovers are good for a couple of days; cover and refrigerate. If you've got a few potatoes left over, cut them into cubes and toss them into a salad.
Own Your Own Copy