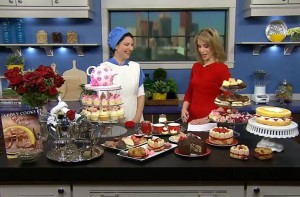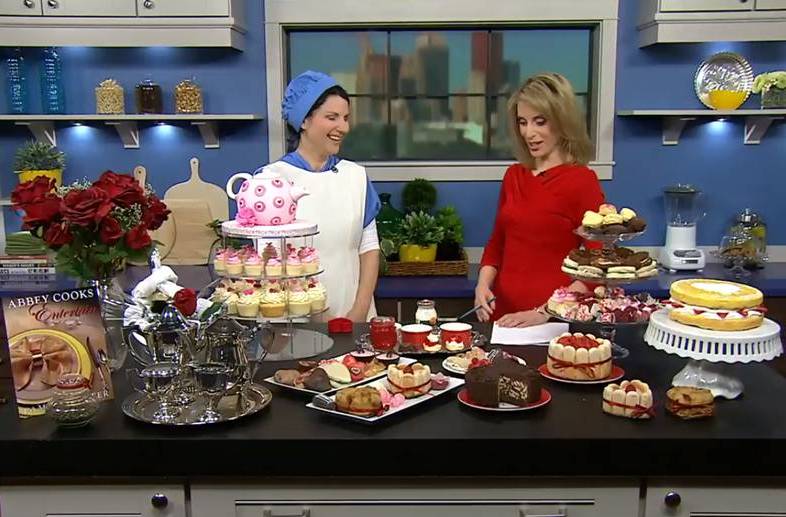 Even if you have a beloved to share Valentine's Day with, you can always get mileage out of the day with Galentine festivities. It can be quick and easy to pull together an event for your gal pals, an Afternoon Tea. British cuisine has endured a great deal of bad press, but can proudly claim Afternoon Tea as its own. While creating a romantic meal for two, you can scale up for a feast just for your girlfriends.
A simple meal of scones, tea sandwiches, sweets and tea, you can quickly turn the meal into a Galentine's Day treat.  It is as simple as using a heart-shaped cookie cutter.  Perhaps there has been Valentine's Day cookie baking for school, and you already have a cookie-cutter.  Make a few heart-shaped sandwiches and treats and you are done. And yes, there is such a thing as 'champagne" or "celebration" tea where bubbly is appropriate.
Recipes and Hosting Tips
My book, Relaxing Over Afternoon Tea includes many traditional recipes for savouries, scones and sweets. It also contains tips on what you need and how to host.  Download in minutes.
You can also search for recipes through the main menu and view my Online Guide to Afternoon Tea
Video
I shared these ideas on a National Morning Show.