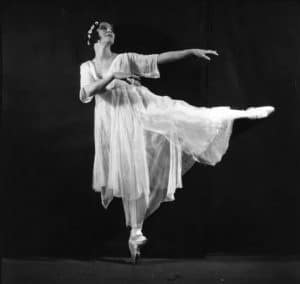 If you follow food history or are from Australia or New Zealand, you are likely aware of the ongoing battle between the two countries as to who invented the Pavolva, the famous dessert named after Anna Pavlova, a famous Russian ballerina. The answer seemed to be that it first surfaced in 1929 in New Zealand, according to The Pavlova Story: A Slice of New Zealand's Culinary History
If that was the case then how would Mrs. Patmore know of its existence and mention it in the Downton Abbey Movie? The movie takes place in 1927.
New History of Pavlova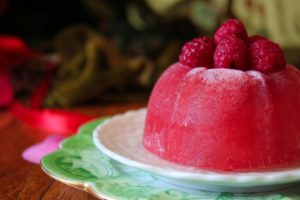 Dr Andrew Paul Wood, a New Zealander, and Australian Annabelle Utrecht have been tracing the origins of the dish for a number of years.  They can "categorically state" the modern pavlova began life as a German torte, eventually travelling to the US where it evolved into its final form. So it is neither Australian or New Zealand.
"The first recipe for a pavlova dessert is not the 1926 Davis Gelatine jelly. It is the 1911 Strawberries Pavlova recipe and this dessert is a dish on the move." So Mrs. Patmore could very well have known about the dessert.
Check out their website:  Pavlova – A cake and its secret history. 
Their book will be coming out soon.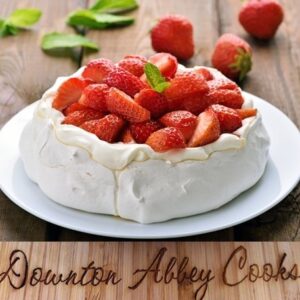 Strawberry Pavlova
This simple yet glamorous dessert is named after the famous Russian Ballerina Anna Pavlova.  The base of the dessert is meringue, fashioned to look like a tutu, crisp on the outside, soft and marshmellowy on the inside. 
Ingredients
For the Meringue
4

large

egg whites

8

ounces

caster sugar

2

tsp.

corn starch

2

tsp.

white wine vinegar

12

ounces

strawberries
Instructions
Preheat the oven to 325F . Lay a sheet of non-stick baking parchment on a baking sheet and mark a 9 inch circle on it.

Put the egg whites into a large bowl and whisk until stiff and cloud-like. Add the sugar a teaspoonful at a time, whisking well after each addition, until all the sugar has been added. Blend the cornflour and vinegar together and whisk into the meringue mixture. Spread the meringue out to cover the circle on the non-stick baking parchment, building up the sides so they are higher than the middle.

Place in the oven but immediately reduce the temperature to 300F. Bake for about 1 hour until firm to the touch and a pale beige colour.

Turn the oven off and allow the Pavlova to become quite cold while still in the oven. If you keep the oven door closed you will encourage a more marshmallowy meringue.

Remove the cold Pavlova from the baking sheet and parchment and slide onto a serving plate. Top with the whipped cream and strawberries, then chill in the fridge for 1 hour before serving.
Books