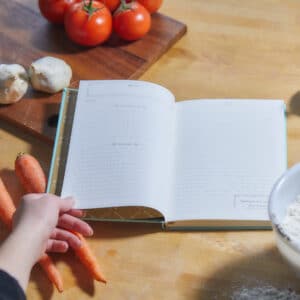 A new addition to your Downton Abbey collection, this journal is perfect for home cooks who like to keep a journal of their favourite recipes. A great Mother's Day gift for yourself or your mom.
An engaging and interactive Downton Abbey–themed journal that encourages readers to record their own favourite recipes and notes alongside Downton-style quotes and tips.
Following the worldwide success of NBC Carnival's Downton Abbey series, Mrs. Patmore's Recipe Journal gives fans and cooks alike the experience of recording their favourite meals in this beautiful themed journal. With dedicated lines for yield, ingredients, and method, plus ample space for additional notes, the journal provides ample opportunity to build a recipe book tailored to the individual palate, diet, and cooking style and interests.
With fan-favourite quotes from the hit series and classic cooking tips from Mrs. Patmore's kitchen featured throughout the pages, Mrs. Patmore's Recipe Journal creates an engaging experience for fans of the show and those looking to create a personalized recipe book.
Contest Winner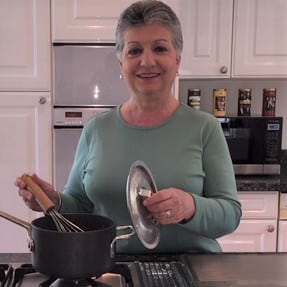 Congratulations to  Sylvia Ann Lloyd from Maine who entered and won our recent contest for a personal copy of the journal.
Her favourite quote was "Chilled soup should be an exquisite mouthful not a bucket of slop".
Thanks again to Weldon Owen for providing me with a complimentary copy for the draw.
Buy Your Own Copy