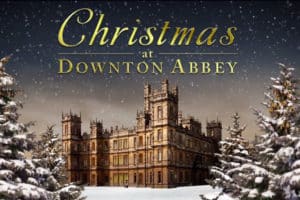 The rendering of a snowy Highclere Castle is the perfect image for a Christmas card, a tradition which dates back to 1843. Sir Henry Cole, a Victorian A-lister, was in the unenviable position of having to answer the stacks of Christmas letters he had received. In desperation to keep up with social graces, he came upon the idea of an illustration which could be mailed; a printer created 1000 cards printed on stiff cardboard which became the very first Christmas card.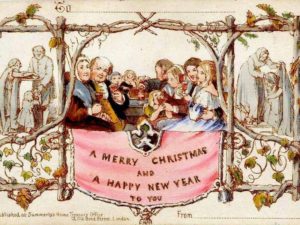 While it took several decades to catch on across Britain and the United States, Cole's social circle immediately took to this time saver.
As for Christmas letters, an old English custom, the tradition still carries on. I still receive letters from family and friends, sometimes accompanied by baked goods.
Classic English Holiday Treats
Speaking of food, there is still time to make and share Downton-worthy treats with family and friends this holiday season:
For more holiday dishes, and fun food history to amaze and amuse, look on the home page.
And if you want all these recipes and more, you can purchase my cook books on Amazon; better yet, you can download my signed ebooks for 50% off from my Online Shop.
The Downton Movie is Coming in 2019
We can look forward to a full length feature film in September. In case you have not seen the new teaser released last week, follow the link.
Sadly, the only details you can gleam are the returning characters.
Must Haves for the Downton Abbey Fan
For me, the purchase of the 2019 Downton Abbey Calendar on Amazon is a great way to count down the months.
Until we dine again, Lord D and I wish you and yours a very Happy Christmas.