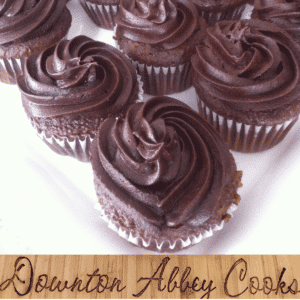 On October 18, the US pays tribute to the chocolate cupcake although every day should be National chocolate cupcake day in my mind! What a brilliant concept: a mini cake to call one's own! A great recipe made better by using tins, or "cups" as they initially were baked in. Who can argue that chocolate cupcakes, in particular, should take the lead?
Also known as fairy cakes in the UK, cupcakes date back to 1796 and the first American published recipe in Amelia Simmons' American Cookery: "A light Cake to bake in small cups. Half a pound sugar, half a pound butter, rubbed into two pounds flour, one glass wine, one do. [glass] Rosewater, two do.[glass] Emptins, a nutmeg, cinnamon and currants."  
Hostess started mass-producing its first snack cake called CupCake in the 1900s. In the 1950s, Winston Churchill was the first person to suggest frosting cupcakes. Previously, the small cakes were made with dried fruit, spices and lard.
Healthier Cupcakes
You may be surprised that you can have your own delicious cake without adversely affecting your health.  Here are a couple of recipes with vegetables that give them a healthy kick.
Sweet Potato: Awesomely Healthy Chocolate Chip Cupcakes
Zucchini: Keto Chocolate Cupcakes
The Famous Wellesley Fudge Cake Recipe
When it comes to historical recipes, my favourite recipe is the dense fudgy type cake that dates back to Wellesley College in the 1890s.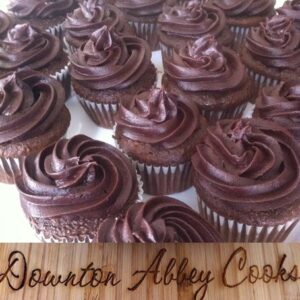 The Wellesley Fudge Cake Recipe Makes Great Cupcakes
This recipe was first served in the late 1890s at the Wellesley Tea Room, at the well-known Massachusetts women's college. Because of its dense richness, I love to make as celebratory birthday cupcakes.
Ingredients
4

ounces

unsweetened chocolate

1/2

cup

hot water

1 3/4

cups

brown sugar

1 2/3

cups

all-purpose flour

1

tsp.

baking soda

1

tsp.

salt

1/2

cup

unsalted butter

softened

3

large

eggs

3/4

cup

milk

1

tsp.

vanilla
Instructions
Preheat oven to 350F. and prepare two 9-inch layer pans or 2 12-cup cupcake tray. Set a metal bowl set over a pan of barely simmering water melt the chocolate with the water, stirring until the mixture is smooth and remove the bowl from the heat.

Mix flour, soda and salt in a bowl.

Cream butter. Gradually beat in brown sugar and continue beating until light and fluffy.

Add eggs, one at a time, beating thoroughly after each. Alternately add flour mixture, milk and water, beating after each addition until smooth. Blend in vanilla and melted chocolate mixture.

Pour into your pans. Bake at 350°F for 30 to 35 minutes, or until a cake tester inserted in centers comes out clean.

Cool in pans 10 minutes. Remove from pans and finish cooling on racks. Spread frosting between layers and over top and sides or frost your cupcakes. Garnish with chopped nuts, if desired.
Notes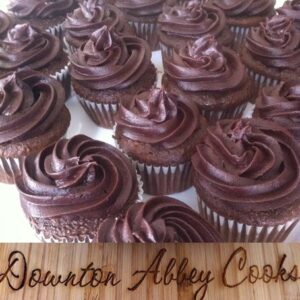 Delicous Chocolate Fudge Icing
This is a quick and easy fudge icing which sets up nicely when it sets.
Ingredients
4

ounces

unsweetened chocolate

chopped

2

tbsp.

unsalted butter

4

cups

icing sugar

1/2

cup

milk

1

dash

salt

1

tsp.

vanilla extract
Instructions
Melt chocolate with butter over very low heat, stirring constantly until smooth. Remove from heat.

Combine sugar, salt, milk and vanilla. Add chocolate, blending well. If necessary, let stand until it sets to spreading consistency, stirring occasionally.

Spread quickly, adding a small amount of additional milk if frosting thickens.

Makes about 2 1/2 cups, or enough to cover tops and sides of two 8 or 9-inch layers, the top and sides of one 9-inch square or 13 x 9-inch cake, or the tops of 24 cupcakes.
Nutrition
Serving:
10
g
Calories:
877
kcal
Carbohydrates:
139
g
Protein:
10
g
Fat:
40
g
Saturated Fat:
26
g
Polyunsaturated Fat:
0.1
g
Monounsaturated Fat:
0.1
g
Cholesterol:
33
mg
Sodium:
27
mg
Potassium:
98
mg
Fiber:
8
g
Sugar:
121
g