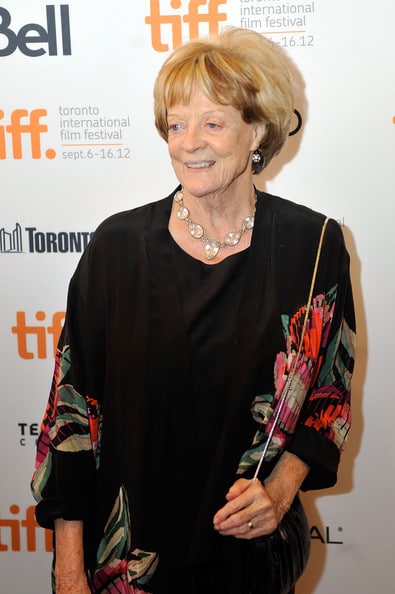 While Downton Abbey fans in the UK are counting down the hours until Season 3 debuts this Sunday night on ITV1, Downton fans in Toronto can take comfort that the Dowager is currently in Toronto promoting her new film, "Quartet" at TIFF (Toronto International Film Festival).  I feel myself already correcting my posture.
Tonight she accepts a special award as the 2012 recipient of the Stratford Shakespeare Festival's Legacy Award.  The Stratford Shakespeare Festival is an internationally recognized annual celebration of theatre running from April to November in the Canadian city of Stratford, Ontario.  It attracts some of the best dramatic actors in the world. Last year's winner of this award was Christopher Plummer.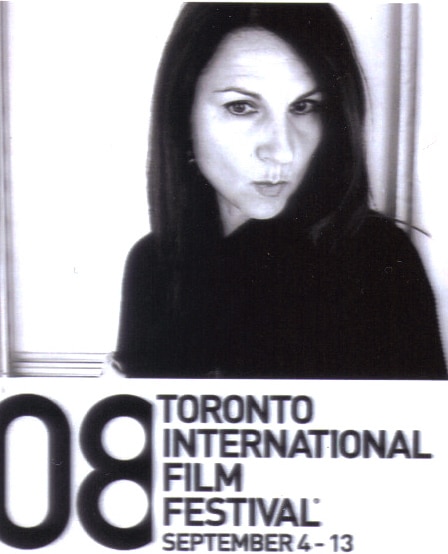 TIFF is a great event for those who love movies and those who make and star in them.  For many years I was active patron of the event, planning months in advance to purchase gala tickets for the privilege of seeing movies for the first time, and Toronto has been fortunate enough to premier films that have gone on to win Academy Awards, like Slumdog Millionaire. Celebrity spotting is a great pastime this time of year in Toronto, so worth a trip up North to join in the fun.
Lord D and I enjoyed Maggie's latest movie, The Best Exotic Marigold Hotel which also starred Penelope Wilton (Downton's Cousin Isobel).  It takes place in India, and as the weather changes which put me in mind of curries.  If you saw the movie, the group of aging English expats had challenges with authentic Indian cuisine.  Maggie's character in particular refused to try the food and lived on Hobnobs.
India was the jewel in the British Empire and if you travel to the UK (or watch Coronation Street), you know that the curries are as English as fish and chips. The difference is that the original dishes have been adjusted to suit the English palate with less intense flavours and far less preparation required.  It is a great way to try Indian food.   I have a few favorite English curry dishes, and if you like fish, you might want to try Kedgeree, which was served at breakfast in Season 1.
English

Style Chicken Banana Curry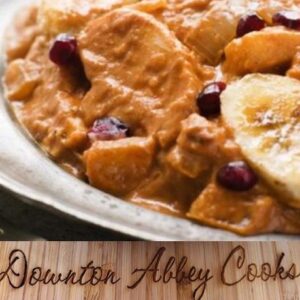 Brilliant English Style Chicken Banana Curry
The English have a had long love of Indian cuisine dating back to the Crusades. This is a quick and mild currie for those who can't take the heat. 
Ingredients
1

pound

boneless chicken,

cut into 1 inch pieces

2

cups

chicken stock

2

tbsp.

vegetable oil

1

large

onion

chopped

2

tbsp.

mild curry powder

1

clove

garlic

minced

1

fresh

bay leaf

1/2

tsp.

salt

1

medium

Granny Smith apple,

diced

1/4

cup

raisins

2

ripe

bananas

sliced

2

tbsp.

fresh lime juice

1/4

cup

chopped fresh parsley

1 1/2

tbsp.

Flour
Instructions
Sweat the onions (cook on low heat until they are translucent) in a small amount of vegetable oil.  Add the curry powder and cook for fiveminutes.  Then add the garlic,  bay leaf and chicken stock, stirring as you go. Bring to a boil for 3minutes.

Add the apple, raisins, salt and reduce the heat, simmering for a fewminutes.

While the sauce is simmering, toss the chicken pieces in the flour.

Heat vegetable oil in a large pan.  Brown the chicken and then add the sauce.

Simmer for 10 minutes and then add the bananas, parsley.  Heat for a few more minutes and then serve.

Serve over white rice, preferably basmati.
Own your own Copy