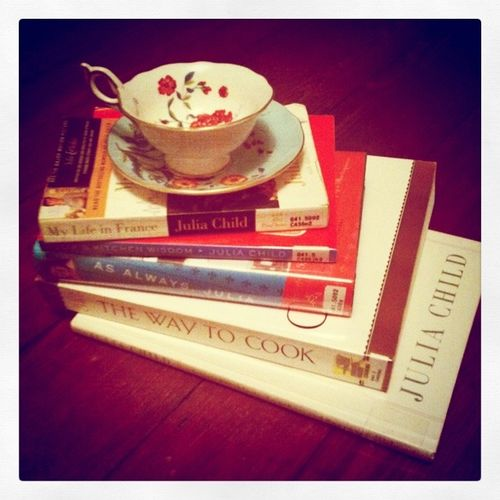 Welcome to Tea, a virtual tribute to the art of having tea. As Henry James once said: "There are few hours in life more agreeable than the hour dedicated to the ceremony known as afternoon tea.
I host the occasional virtual tea party, originally inspired by Christine, a follower who lives in France.  She was curious about English tea traditions after watching a few episodes of Downton Abbey. The British may have failed miserably in other culinary areas, but they excel in the tea ritual. Join me for tea and treats as I dish on Downton Abbey, the Royal Family, UK tourism and other topical tea issues one might discuss at tea, served up with a tea treat recipe with a history.
My Online Guide to the Tea Ritual
Many of you will have been to the UK for the Olympics and perhaps have lingered to looking for a chance to have "afternoon tea". To help avoid disappointment (there is a difference between afternoon and high tea), I have created a handy guide to help you enjoy the experience: Downton Abbey Cooks Online Guide to Afternoon Tea.
The guide includes:
The history of Tea in England
Tea Lingo
The difference between Afternoon and High Tea
Proper tea etiquette
The guide also includes tips and recipes to host your own tea party, perhaps to gather friends to watch your favorite Downton Abbey episode:
How to make a proper cup of tea
Sweet and Savoury tea recipes, including a great scone recipe you can adapt many ways.
How to build a tea service on a budget.
These and many more recipes are available in my book, Relaxing over Afternoon Tea, found in the Shop section.
Dishing Downton
When I sent a tweet this week to Hugh Bonneville (@hughbon) asking him about the smelly lobster on set, he tweeted back saying we shouldn't believe everything we hear or see, so take some of these reports with a grain of salt.
PBS Count Down to Season 3 on January 6th: As described on PBS: "The war is over, but intrigue, crisis, romance, and change still grip the beloved estate in the thrilling new season of Downton Abbey. Written and created by Julian Fellowes, with its all-star returning cast and Oscar-winning guest star Shirley MacLaine, Downton Abbey, Season 3 premieres January 6, 2013 on Masterpiece classic!"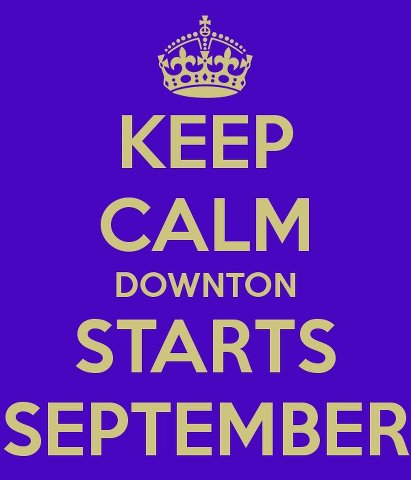 S3 starts in September in the UK on ITV.  While we patiently wait until January, Season 3 will be broadcast on ITV in the UK starting next month.  That poses a dilemma for me, but I vow to focus on the food and not on the plot line, but common, we all know there will be wedding cake in our future, don't we?
Downton Daisy takes on new Role:  Sophie McShera will be joining the cast of Job Lot, a new comedy which will be airing on STV in the new year.  My guess that is an ensemble format which will allow her to still keep up here scullery duties at Downton.
Cast members required to burn their scripts:  apparently in order to keep plot lines a secret, scripts are supposed to be burnt once the actors have learned their lines.  I guess shredders weren't invented yet.
Catch the Season 3 Trailer if you can:  a leaked version of the Season 3 trailer has been making the rounds.  Some have been pulled due to copyright infringement, but even if you can't see the trailer on Vulture, their commentary on Season 3 is amusing.
The Emmys are September 23rd:  As we already know, Downton received a number of nominations.  How are plans for your Downton Abbey themed Emmy party coming along? My ideas on what to serve.
Julia Child's LadyFingers (Biscuits a la cuiller)
Julia Child would have been 100 years ago tomorrow.  She died 2 days before her 92nd birthday back in 2004.  I wrote a lengthy tribute yesterday which you can link to from here, with more about her life and how she brought French cuisine to America on a grand scale.   Her recipe for Clafouti is included which would be great to serve at tea.  Lord D loves ladyfingers with his tea, and they are great base ingredient to have on hand to make a number of desserts, including trifle. Store bought ladyfingers just aren't the same.
From Mastering the Art of French Cooking, by Julia Child, Louisette Bertholle, and Simone Beck
Julia Child's Ladyfingers
Servings

Cook Time

24-30

ladyfingers

20+

minutes
Servings
24-30
ladyfingers
Preparation
Preheat oven to 300 degrees. Prepare the baking sheets: butter lightly, dust with flour, and knock off excess flour. Assemble the pastry bag. Prepare the powdered sugar. Measure out all the rest of the ingredients listed in the recipe.

Gradually beat the sugar into the egg yolks, add the vanilla, and continue beating for several minutes until the mixture is thick, pale yellow, and forms a ribbon.

Beat the egg whites and salt together in a separate bowl until soft peaks are formed. Sprinkle on the sugar and beat until stiff peaks are formed.
Make the Ladyfingers
Scoop one-fourth of the egg whites over the top of the egg yolks and sugar mixture with your spatula. Sift on one fourth of the flour, and delicately fold in until partially blended. Then add one third of the remaining egg whites, sift on one third of the remaining flour, fold until partially blended, and repeat with half of each, then the last of each. Do not attempt to blend the mixture too thoroughly or you will deflate the batter; it must remain light and puffy.
Form the ladyfingers
Scoop the batter into the pastry bag. Squeeze out even lines onto the prepared baking sheets, making finger shapes 4 inches long and 1 1/2 inches wide, spaced 1 inch apart. Sprinkle with a 1/16-inch layer of powdered sugar. To dislodge some of the excess sugar, hold baking sheet upside down and tap the back of it gently; the ladyfingers will not budge unless you are rough with them
Baking the ladyfingers:
Bake in the middle and upper third levels of preheated oven for about 20 minutes. The ladyfingers are done when they are a very pale brown underneath their sugar coating. They should be slightly crusty outside, and tender but dry inside. If they are not baked enough, they will become soggy when they cool; over-baking makes them dry. As soon as they are done, remove from baking sheets with a spatula and cool on wire racks.

To serve:  ladyfingers may be served as they are, with tea or fruit desserts, like Charlotte Russe. Or you may make ladyfinger sandwiches by filling two with apricot glaze or butter cream, pressing the flat sides together.
Own Your Own Copy
Add to your Downton Collection