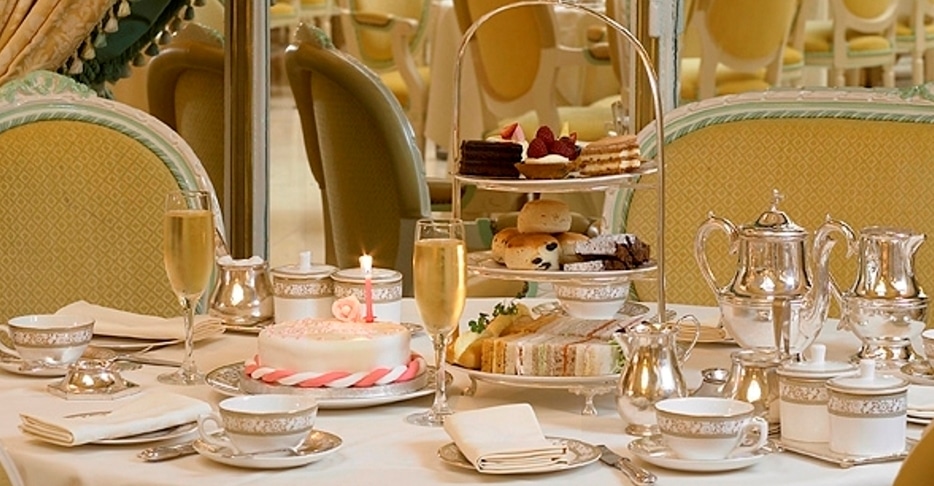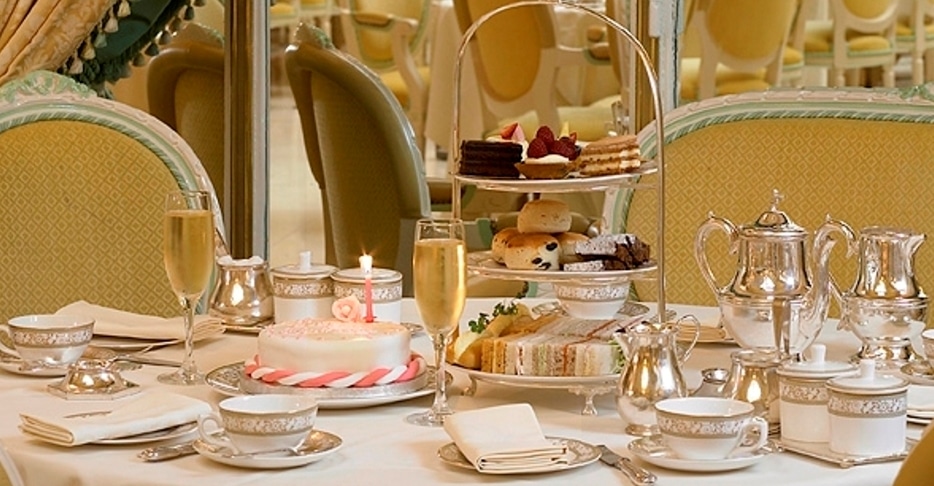 If you have been following along on Twitter (@downtoncooks), Facebook or here at downtonabbeycooks.com,, you know by now that I celebrated my 50th birthday on Sunday.  If you know me really well, you will understand that I stretch my birthdays into a month long excuse to reconnect with friends.  Aside from a brilliant gathering of family and friends at our home, organized by my amazing husband, I celebrated virtually with many friends and well wishers.  I can boast birthday greetings from Hugh Bonneville (@hughbon) who plays Lord Grantham, and dear Lesley Nicol (lesley_nicol) who plays Mrs. Patmore, Queen of the Downton kitchen.  I can imagine actors being adept at tweeting with all those hours of hurrying up and waiting for their next scene.
The Fox Hunt (S1E3)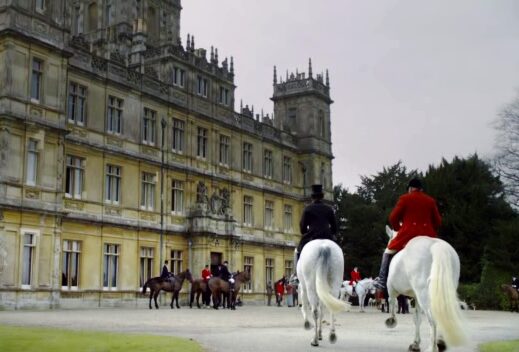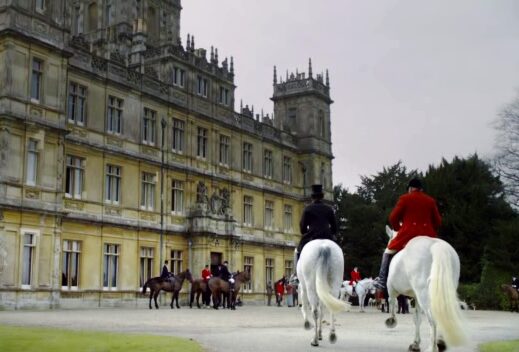 History and Fil
min

g the Fox Hunt episode

To increase your enjoyment of the episode you might want to check out The Fox Hunt: From Downton Abbey back to its Origins.  Fans will love the section about the filming at Highclere Castle. Apparently, as told by Lady Carnarvon (the actual owner) that during the filiming an actual fox popped out of the nearby hedges and set the hounds off running across part of the estate which was being reserved for a wedding. Home ownership isn't all fun and games.
Lady Carnarvon, the Real Mistress of Downton
Speaking of the real lady of Downton, Masterpiece Theatre hosted a online chat yesterday with Lady Carnavorn.  You can follow the conversation thread: imagine misplacing your cell phone in a place that size!
If you still can't get enough of her Ladyship, you can still grab a seat at the Ladies lunch on March 19th at Tylney Hall .  I tweeted about it online and next thing you know, I hear that one of my tweeps @ellenrossano from the US tells me she is going to be there.  Please bring me back a napkin, a placecard…
Is Serving a Fox Hunt like Tea to go?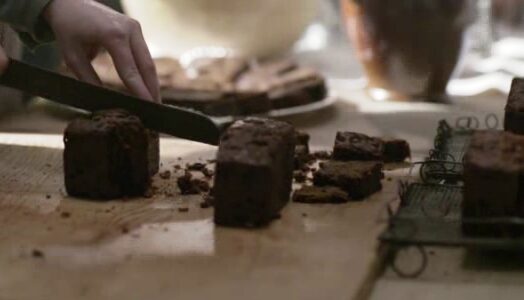 As a cook, my first thought would be "what I would serve the riders before they leave for the hunt? Is that like Afternoon Tea to Go?"  Mrs. Patmore and the staff busily prepare a snack of punch (likely Pimm's Cup which has less alcohol to avoid drinking and riding), and dense cakes which could be eaten by hand. I have provided a recipe for my favorite fat free carrot cake.  Since it is Tea Tuesday, I thought to pull out a great recipe from another new favorite cookbook of mine, Tea and Crumpets. I keep trying to cut down on the number of cookbooks in my collection, but there is always a new one I must have. If you plan to travel to Europe in the near future, this is a great book to get as it includes a Traveler's Guide to European Tea rooms. Otherwise, the book provides recipes from those famous tea houses so you can bring the best of tea to you own home.
Cup of Tea Cake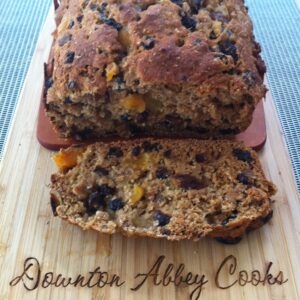 Marvelous Cup of Tea Cake
This is a classic fruit cake with a simple name: Cup of Tea Cake.  The secret to the cake is the Lapsang Souchong tea which gives it a strong, smokey flavour. How cool is that to have actual tea in your tea cake?!
Ingredients
1/2

cup

unsalted butter

1

cup

strong black tea

such as Lapsang Souchong

2

cups

mixed and chopped dried fruit:

raisins, sultanas, currants, dates, apricots

2

cups

all-purpose flour

1 1/2

tsp.

baking powder

1

tsp.

baking soda

1

tsp.

pumpkin spice

(mix of cinnamon, ginger, allspice)

1

cup

sugar

1

large

egg

beaten
Instructions
In a small saucepan over medium heat, combine the butter, tea and fruit. Bring to a boil, then reduce the heat and simmer for 2 to 3 minutes. Remove from the heat and let the mixture cool completely.

Preheat the oven to 350º F. Grease a 9 x 5 x 3″ loaf pan.

Into a large bowl, sift together the flour, pumpkin pie spice, baking powder and baking soda. Stir in the sugar, fruit mixture and egg.

Transfer the batter to the prepared pan and bake for 45 to 50 minutes, or until the top is golden and a skewer inserted into the centre comes out clean.

Remove from the oven and let cool in the pan for 5 minutes on a wire rack. Invert the cake onto the rack and then turn it upright. Let cool completely before cutting into slices. Serve with butter.