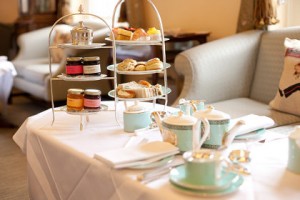 February is ticking down and when March arrives we can finally think of Spring, and eventually Summer.  My thoughts, like many others, are already drifting to imaginary travel to the UK, complete with dreams of leisurely afternoon tea at some of the  famous tea houses.   Part of Downton Downtime dreaming.
Each Tuesday I dish on Downton Abbey and other topical issues one might discuss at tea, served up with a recipe with an interesting history.  You may find my Online Guide to Afternoon Tea helpful in understanding traditions and recipes to help you host your own tea party with family and friends. For those of you who have just discovered Downton, enjoy the ride but watch out for spoilers.
Today's treat is Florentine Biscuits, perfect for dreaming of afternoon tea at Fortnum & Mason.
Continue reading Tea Tuesday: Downton Downtime Dreaming with Florentines