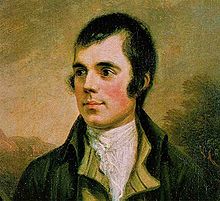 On January 25, Scots around the world celebrate the birth of the famous Scottish poet, Robert Burns. You know at least one poem, "Auld Lang Syne' which we sing on New Year's Eve, written in 1788.  He died at the age of 37.
Traditional Burns Suppers were often held the weekend before or after his actual birthday– there is scotch involved.  First celebrated in 1802, this is a very carefully scripted event with a set program complete with bagpipes, and speeches in a language that barely resembles English.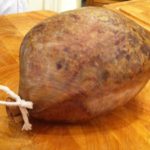 The main event was the piping in and then the address of the haggis (sheep's stomach stuffed with oatmeal mixed with offals). Think of it like turkey stuffing which is full of flavour.
No one really knows just where Haggis originated, but it is generally attributed to Scotland and considered the national dish of Scotland. This is mainly attributed to Robert Burns' poem Address to a Haggis written in 1787 which is now part of an official Burns Supper program.
How to Celebrate
With ongoing restrictions due to COVID, we will have to celebrate differently, most likely in our own homes.  Get some ideas from traditional dishes typically served.