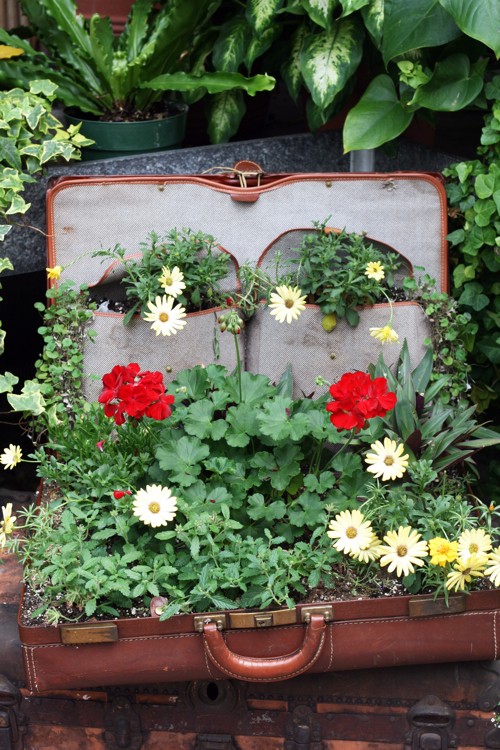 Summer is officially here and many of you are packing or currently on your annual summer vacation.  Some of your trips will be new adventures to places like London, for the Queen's Diamond Jubilee, Wimbledon (on right now), or the Summer Olympics.  For many of you, like me, some of your summer vacation is dedicated to time honored family traditions.  Spending time at your cottage with friends, particularly on the long weekend, or staying home and enjoying your local community.  The Summer is a great time to entertain. The Crawleys' hosted a lovely Garden Party at the end of Season 1 of Downton Abbey. The family would return from"The Season" in London, to enjoy the great outdoors at their beloved Downton.
In our part of the world, it is Spring until one day it is Summer.  And then one day it is Fall, and back to grey skies.  My favorite saying to a staff member during the summer months was "There's only one day of Summer", as in don't get too bogged down in work, enjoy the Summer while it lasts.
Summer Vacationing:  Fish and Chips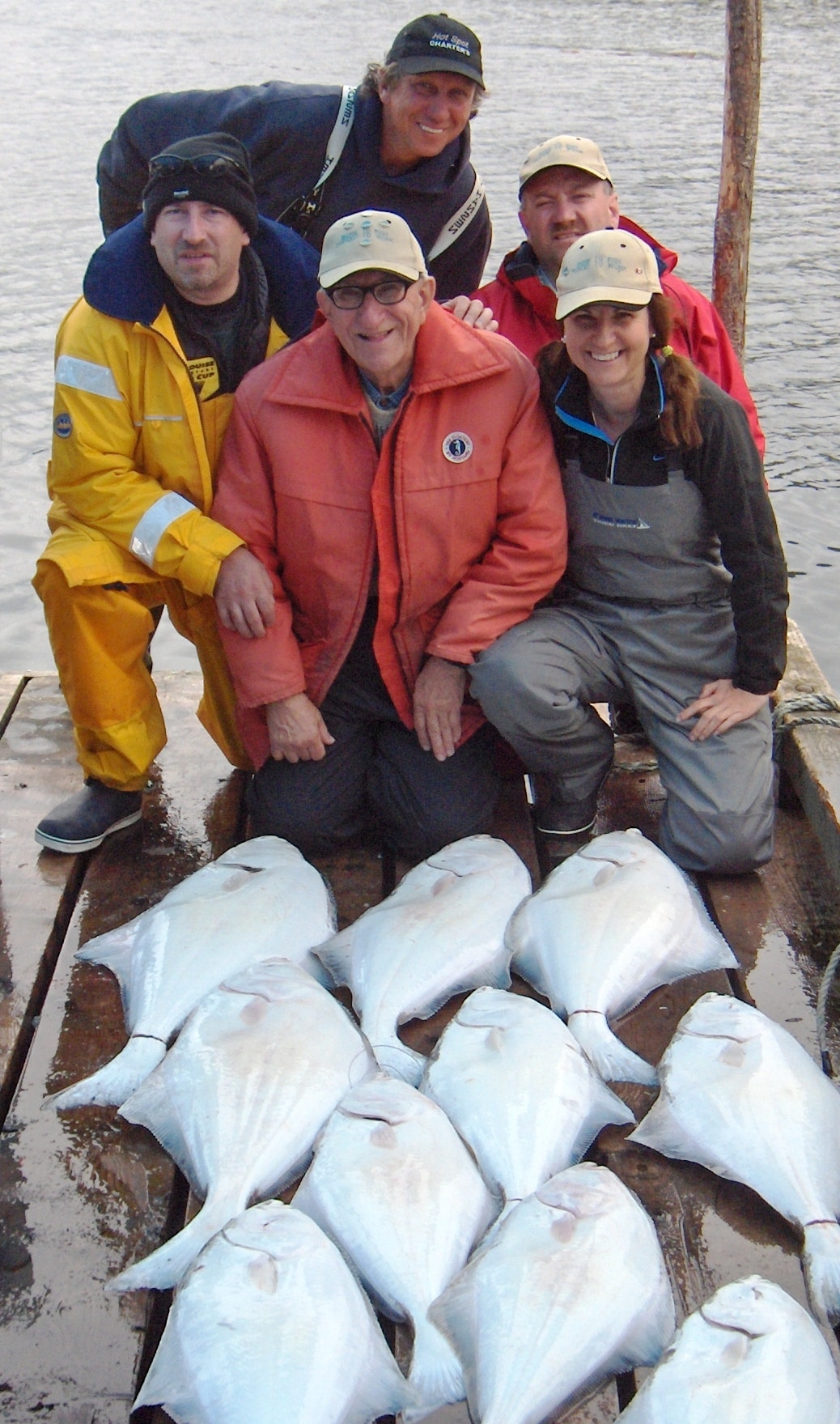 Today I am packing up for my annual whirlwind trip out West.  I fly to Calgary, where half of the vacation involves a salmon fishing trip with my Dad and brothers to Dundas Island, an 18 hour drive to the west coast and then a 2 hour boat ride north of Prince Rupert, B.C.  We are just south of the Alaskan border.  One of my favorite parts of the trip is a fresh crab feast right at the fish camp.
And yes, I do enjoy fishing.  Like Downton's Lady Mary, I am the eldest sibbling in our family and very much a Daddy's girl.  He is my hero and I was lucky enough to marry a man who has the same great qualities.  Dad made me the "Fisher Girl" I am today.  It is always an amazing experience: it is often cold and wet, but even if we don't catch fish there are always eagles, seals and whales to be seen, and much catching up on small talk with dad and my brothers.  Sadly, the boat only holds 4 so Lord D stays home, but we do have the rest of the summer together.
Fishing was a past time greatly enjoyed by the Edwardians, and you may recall in an earlier post, that I wondered about the likelihood of Downton Abbey writing in a fishing scene with Edith or perhaps Robert and his new son in law Branson. While I am on the subject of history, there is a connection to Prince Rupert and Titanic.  Charles Hays, head of the Grand Trunk railway, who founded Prince Rupert, was a passenger on Titanic. Had he lived, his great plans for the deep sea port might have come to fruition a hundred years sooner.
On to the Calgary Stampede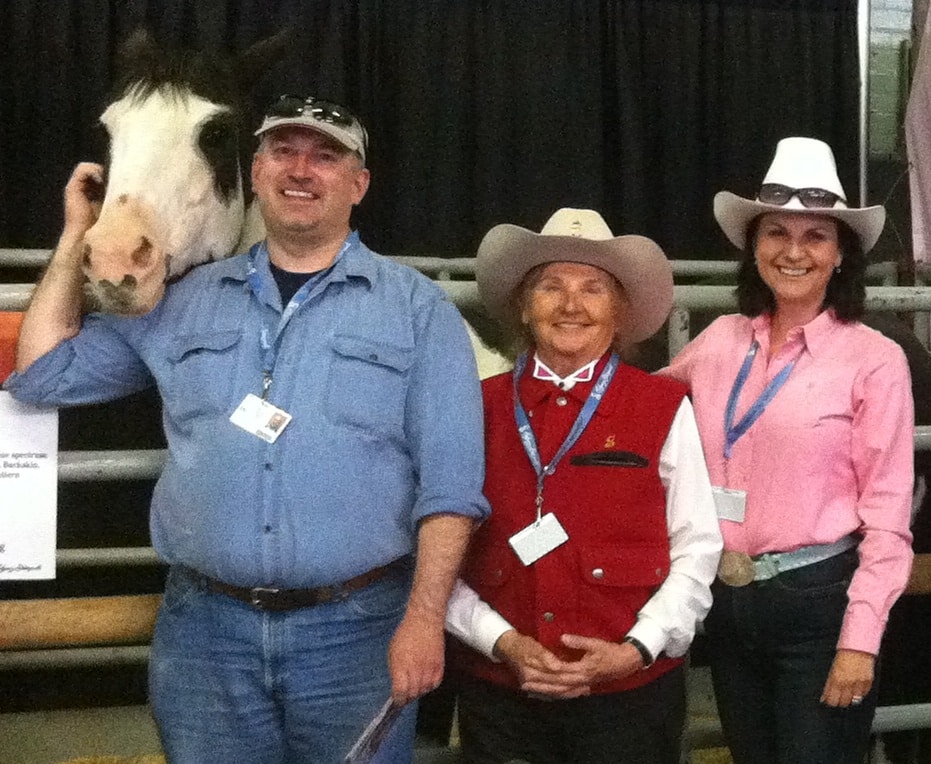 Once we return from Prince Rupert with a long, yet lovely drive through Jasper and Banff National Parks, it is on to the Calgary Stampede, which celebrates its 100th year anniversary this year. My mom proudly displays her Paint Horse for a few days in the Horse Barns near the Saddle Dome, chosing Kids Day, as her horse loves kids as much as they love her.  Come by and say hi if you are on the grounds.  While I love the chuck wagon races and the rodeo, I think it is the pancake breakfasts that spring up all over town which really hits the spot.  The whole city gets into the spirit of the Stampede, and for the 100th anniversary it should be particularly great.  Somehow I don't think the Crawleys made it to the first stampede.
All in all it will be a hectic trip and I will be offline for some of it, but will try to keep up with the occasional post, but you will have to forgive me if I go silent for a brief spell.
Road Food
Part of the fun of traveling is packing snacks for the journey. The challenge for the fishing trip is preparing healthy food for the men that they will eat and not know the difference. We spend a lot of hours in the truck traveling and on the water just waiting for the bite to come on.  I will often put together great sandwiches and fruit with low fat banana bread or muffins which travel well in the car, airplane, or boat.  I can imagine Mrs. Patmore packing a similar light snack or lunch for the ladies for the train ride to London.
While North Americans love our muffins, they are referred to as gems in the UK, and while muffins in the UK are more like the english muffins we know, they don't call them that in the UK. It is a bit of a muddle, isn`t it?
Back in the period when baking was done in hearth ovens, it would take a long time to bake a cake, and the final product would often be burned. Muffin tins, also called gem pans, named after The Gem Company which made them popular around the turn of the 20th century, so people started created cakes in tins.
In the UK, a "muffin" is a traditional light-textured roll, round and flat, which is made with yeast dough, while our muffins use baking powder and soda as leavening agents. One way to keep things straight is for us to use the term English Muffins; quite possibly they might refer to our favorite snack on the run "American Muffins". Either way, both are great.  Follow the link to my recipe for English Muffins, or if you prefer the american version, check out my favorite non fat gem, Oat muffins with frozen berries.
Yummy Healthy Strawberry Rhubarb Gems (Muffins)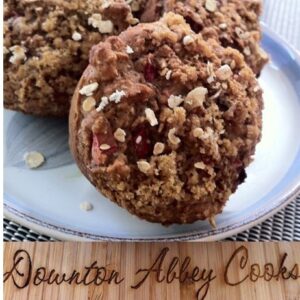 Yummy Healthy Strawberry Rhubarb Muffins
 This recipe is a current favorite in our household, which allows me to give my rhubarb plants a bit of a trim, not a full hair cut.  There is lots of fiber in this recipe and fat has been removed.
Ingredients
1 1/2

cups

whole wheat flour

1/2

cup

oat bran

2

tsp.

baking powder

1/2

tsp.

baking soda

1

tsp.

ground cinnamon

1

cup

rhubarb

sliced into 1/4" pieces

1

cup

strawberries

cut into pieces

3/4

cup

skim milk

or soy milk

1

large

egg

1/3

cup

sugar

(or sugar substitute)

1/4

cup

unsweetened applesauce

1

tsp.

vanilla
Streusel topping (optional)
6

tablespoons

regular oats

5

tablespoons

all-purpose flour

(about 1 1/2 ounces)

1/4

cup

brown sugar

1/4

teaspoon

ground cinnamon
Instructions
Preheat oven to 375°F (190°C).

Prepare a 12 muffin tin by spraying with non stick coating or oil lightly with a paper towel. The downside of low fat muffins is that your muffins will stick to paper liners, so your best course is to simply oil your tins.

In a large mixing bowl, combine flour, oat bran, baking powder, baking soda, salt and cinnamon.

In another bowl, combine rhubarb, strawberries, milk, egg, sugar, applesauce and vanilla.

Add wet ingredients to dry ingredients, mix just enough to combine.

Scoop batter into the prepared muffin tins, fill until 1/2 full. This makes a smaller muffin, but good for portion control.

Combine the streusel ingredients and lightly sprinkle over each muffin.

Bake for 30 minutes or until cooked through (when a toothpick inserted in the centre comes out clean).