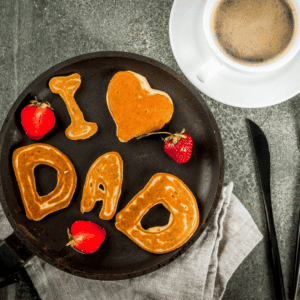 Father's Day as a modern celebration is relatively new, but it had been celebrated among European Catholics since the middle ages as part of Saint Joseph's Day (19 March).
Fast forward to the 20th century, like Mother's Day, it took a child's devotion to lead the charge for as an official holiday. What Anna M. Jarvis is to Mother's Day, Sonora Smart Dodd is to Father's Day.
Now over 100 years old, Father's Day has gone from a concept to a bonafide celebration to show appreciation for your father or the man who is the father of your children.
Father's Day Started in the United States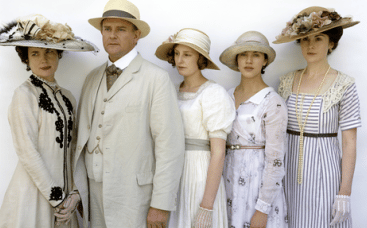 As you may recall from the story of Mother's Day, florists were quite enthusiastic and supportive of a day that could be commercialized.  As the History Channel website explains "The campaign to celebrate the nation's fathers did not meet with the same enthusiasm–perhaps because, as one florist explained, 'fathers haven't the same sentimental appeal that mothers have.'"
The first-ever Father's Day was held in 1908 in the US.  A West Virginian Church held a special sermon honouring fathers after 362 men were killed in a mining accident. Parishioners gave out flowers, both red and white, to honour the living and the dead, in commemoration of all that our fathers do for us.
The next year, Sonora Smart Dodd, one of six children raised by William Jackson Smart tried to establish an official equivalent to Mother's Day for male parents. She went to local churches, the YMCA, shopkeepers and government officials to drum up support for her idea, and she was successful: Washington State celebrated the nation's first statewide Father's Day on July 19, 1910.
Slowly, the holiday spread. In 1916, President Wilson honoured the day by using telegraph signals to unfurl a flag in Spokane when he pressed a button in Washington, D.C. In 1924, President Calvin Coolidge urged state governments to observe Father's Day. However, many men continued to disdain the day. As one historian writes, they "scoffed at the holiday's sentimental attempts to domesticate manliness with flowers and gift-giving, or they derided the proliferation of such holidays as a commercial gimmick to sell more products–often paid for by the father himself."
Father's Day Dishes
You likely know Dad's favourite dishes to serve on his day.  Otherwise, check out some of these great recipes Dad will sure to enjoy.