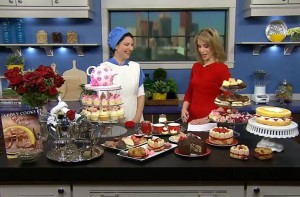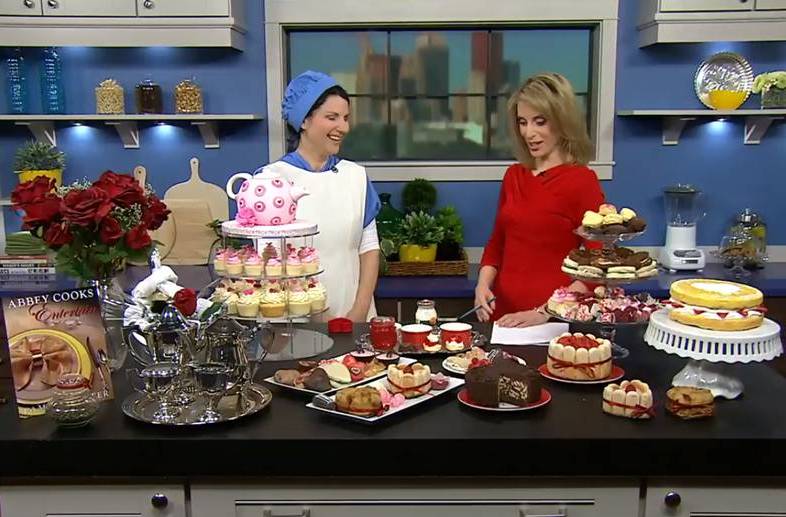 From blogging in my home office to appearing on National TV, never underestimate the power of Downton Abbey.  Downton's fan base extends from teenagers to gushing celebrities.  I have always said that food brings people together. When fans include TV hosts, things happen.

I appeared on CanadaAM, Canada's top national morning show on Valentine's Day.  I have been a fan of the show for the 40 years it has come into Canadian homes.  I am so blessed to have been invited to visit them to share my passion for Downton Abbey food.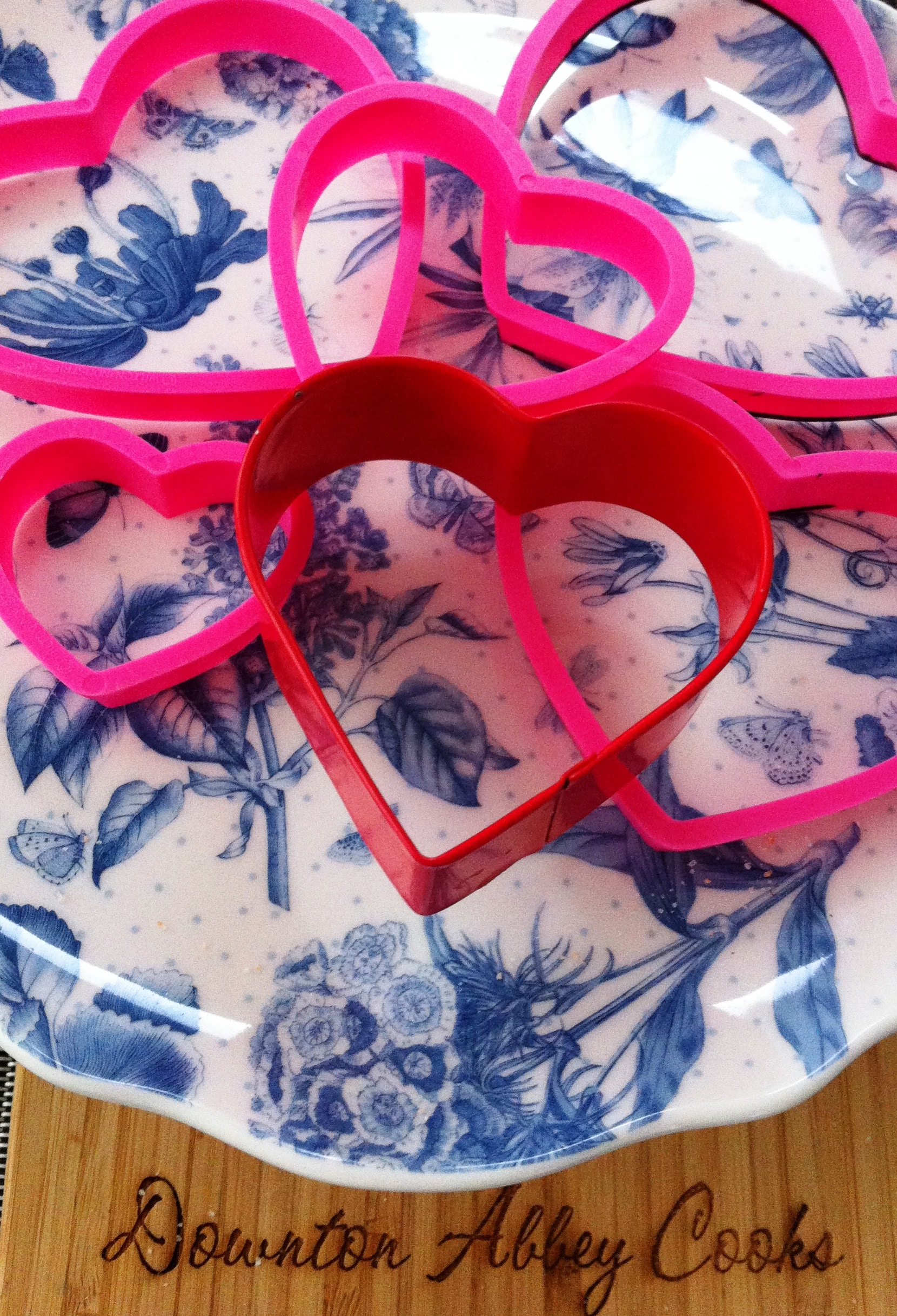 In honour of Valentine's Day, I decided to show how quick and easy it is to pull together a Downton-inspired meal for a loved one, namely an afternoon tea party. British cuisine has endured a great deal of bad press, but can proudly claim Afternoon Tea as their own.
With a simple meal of scones, tea sandwiches, sweets and tea, you can quickly turn the meal into Valentine's Day treat.  It is as simple as using a heart-shaped cookie cutter.  Perhaps there has been Valentine's Day cookie baking for school, and you already have a cookie cutter lying around.  Make a few heart-shaped sandwiches and treats, and you are done. Once you get the hang of tea, check out my Online Guide to Afternoon Tea to host all of your friends. Not just for ladies any men are even doing business over tea in London, in lieu of lunch or cocktails.
You can't eat Roses…or can you?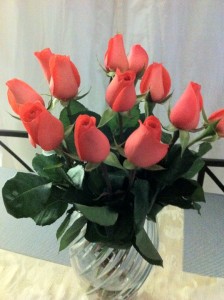 Flowers are a traditional and safe gift to buy, but if you have left Valentine's Day shopping until the last minute, it is probably too late.  Lord D buys me roses at least once a month, so he never has to buy them for me on Valentine's Day to make up for all the times he didn't.  And much cheaper.  So save your money for next month and buy flowers for no reason.
Besides, you can't eat roses.  Well, if you can find an organic florist who can provide you with pesticide-free roses, you can make rosewater and jam from the petals you can use in baking.
Food is the Language of Love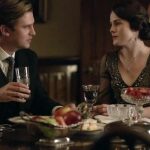 Remember when Matthew first proposed to Mary over sandwiches in Season 1? Sharing even a simple meal can be special, and when you make it yourself, you are taking the time to show your love.  If you are challenged in the kitchen, and your partner loves Downton Abbey, a tea party is a perfect gift on Valentine's Day or any time of year. And yes, there is such a thing as 'champagne" or "celebration" tea where you an enjoy a sparkling wine.
My Book on Entertaining Downton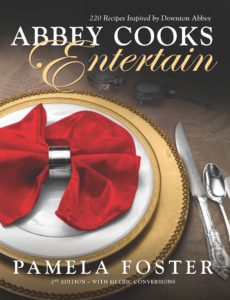 I wrote this book for fellow Downton Abbey fans who wish to bring a touch of English tradition to their Abbey combining food, history and healthy eating.
Great food has a history. There are 220 recipes and colour photos that provide suggestions for entertaining at brunch, afternoon tea, cocktails, and dinner upstairs and down. In addition, there is a selection of recipes to host a traditional garden party and to celebrate English holidays throughout the year. Finally, taking a page from the country house cooks of the era, there is a section that provides several base recipes to help stock your larder.  Check out the press coverage the book has attracted.
Signed Copies: While you can download my book from Amazon this is the only place to purchase a signed copy. Your purchase will be protected by PayPal's secure technology.
Where to get Tea Stuff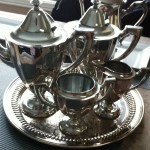 Most everyone has a teapot and likely has inherited a teacup or two from a relative.  If not, pay a visit to your Visit your local charity retail store where you can easily pick up teacups, a teapot, and even silver pieces that people don't want anymore.  A stacked tea tray can be hard to find, so you can simply use plates, or pick up a cardboard stacked tray stand from a dollar store which many people use for fairy (cup) cakes.
How to Make a Proper Cup of Tea
To distinguish yourself as a tea aficionado, however, just follow the time-honored tradition of first warming the teapot.
Warm the pot:  Add a bit of boiling water to the pot, give it a swirl and pour it out before adding your tea.
If you go with loose tea, the general guideline is to allow for 1 tsp per person, 1 tsp. for the pot, and allow 10 ounces per person.  You may wish to fill your teapot with tap water, pour it into a measuring cup to determine how many cups your pot will hold.
Steep 3 or 4 minutes and don't let the tea steep too long or it will become bitter.
Anatomy of the Stacked Tea Tray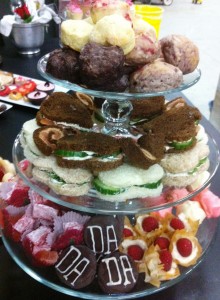 What I brought with me to CanadaAM.  Click on the name (in red) below the picture to link to the recipe.
Top Layer: Scones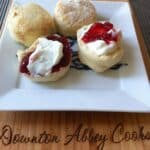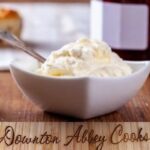 Middle Layer: Tea Sandwiches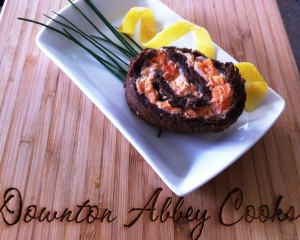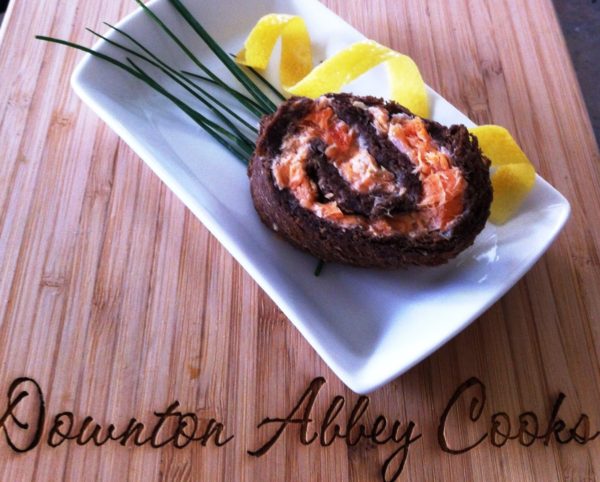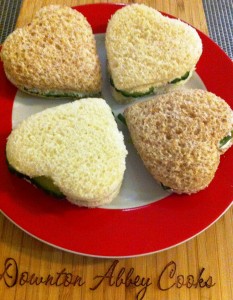 Bottom Layer:  Sweets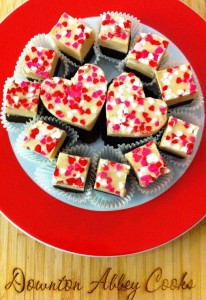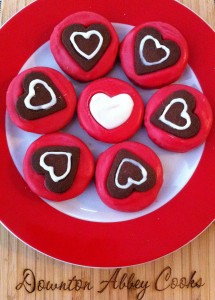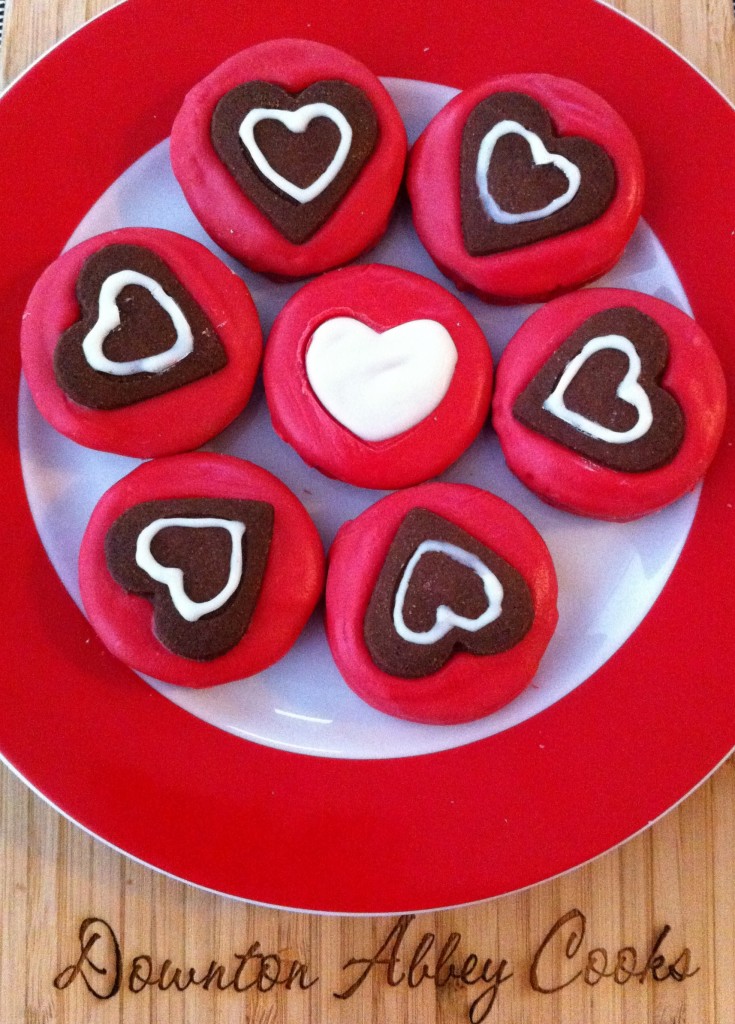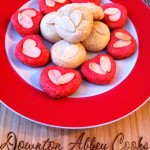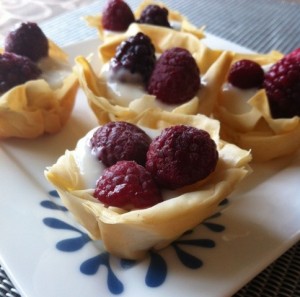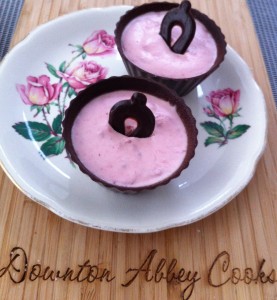 Downton Delights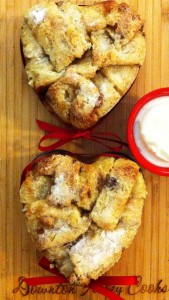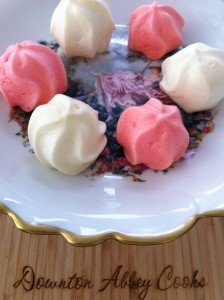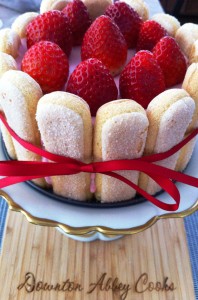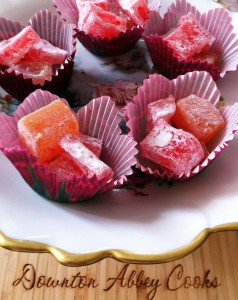 Cakes