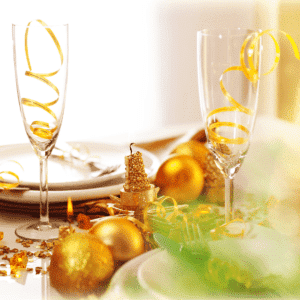 Another year of COVID has put a damper on our collective spirits, so when New Years comes around many feel the need to safely bring our close rally together and toast to the prospect of a better year ahead.
What to serve? I have some great suggestions for Downtown Abbey fans that will help make this New Year a special one.
Titanic Dishes
If you are looking for historically accurate ideas for a special New Years' dinner you can't go wrong with any recipe that was served on the ill-fated Titanic.
Royal Family and Other Favourites
If Titanic isn't your speed? Get inspiration from the Royal Family and my other favourite recipes.
Hogmanay
In Scotland, they traditionally make a big deal out of Christmas, but all celebrate in New Years' tradition which they call Hogmanay.
Drinks
Check out my post on Downton-themed cocktails and other ideas.